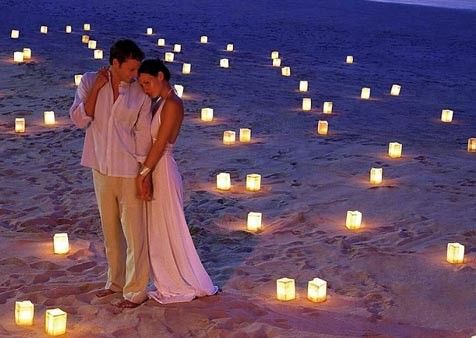 thevillasofbyronbay.com.au
"Happiness consists of living each day as if it were the first day of your honeymoon and the last day of your vacation"
With a population of around 40,000, Byron Bay- the beachside town- is located just off the Pacific Highway, 800kms north of Sydney, 180kms south of Brisbane, on the north coast of New South Wales. With average summer temperatures of 21C - 28C, and winter temperature between 15C - 21C, the newlywed couples are destined to enjoy plenty of outdoor activities, numerous beaches, unspoiled hinterland and relaxed lifestyle. With an estimated 1.7 million tourists visiting each year, the thriving small local businesses focuses on alternative, cultural and knowledge industries.
Cape Byron
Cape Byron is internationally recognized for its dense rainforest, rugged cliff faces, stunning views of the hinterland and ocean, and breathtaking vantage points for watching whales and dolphins from the Cape Byron headland. Main attraction points for the newlyweds here ideally would be – the light House, walking track and marine park. Every bit here is in an area of natural beauty, steeped in Aboriginal and European heritage.
The Light House
Built in 1901 to alert passerby ships of the dangers of the coast and standing sentinel atop the 94 meter cliff, the Cape Byron Lighthouse stands 22 meters high. Powered by a 1000 watt tungsten-halogen lamp and with a beam equivalent to 2,200,000 candles, it flashes every 15 seconds over a range of 27 nautical miles. The Light House is managed and maintained by the Australian Maritime Safety Authority.
Walking Track
No matter what the weather is, you'll be only seeing stunning and irresistible views when you stroll down the Walking Track. The 3.7km loop leads you on a hike through rainforest and across cliff tops with breathtaking views of the ocean and hinterland. You'll need at least two hours to properly experience the Cape Byron walking track. Cape Byron is one of the best on-land vantage points for watching the annual migration of the humpback whales, during May to October of the year.
Marine Park
Covering approximately 22 000 hectares area, the marine park extends all around Cape Byron, fromBrunswick Heads in the north to Lennox Headin the south. It includes exposed and sheltered sandy beaches, rocky shores, rocky reefs, submerged pinnacles, small rocky islands, coral communities, coastal creeks and lakes, and sandy seabed habitats. Marine life includes many species of dolphins, fish, seabirds and marine plants along with threatened species such as little terns, grey nurse sharks and sea turtles.
Bay Watch beaches
Facing the town of Byron Bay is an exotic curve of beach offering a very popular surfing break and soft white sand as well as turquoise sea lapping one of the most stunning beaches of the world which is safe, sheltered and ideal for children and familiesas well as surfers and surf skis. Famous for their beauty and quality waves, Byron Bay's beaches are simply spectacular and must see for honeymooners as millions flock to visit them each year.
Byron Bay Accommodation
Just few steps away from Byron Bay's stunning beaches, couples can experience best of Byron Bay accommodations at thevillasofbyronbay. These offer an extensive range of services including intimate in-villa dining and romantic honeymoon accommodation for couples.
At the epicenter of the Byron Bay, one can find a sanctuary for the soul, the Byron Bay Villas, which provides ultra modern comfort and convenience with traditional Eastern-inspired ambience, setting a new standard in exotic Byron Bay hotels and resorts. It genuinely embraces Balinese and Japanese design elements, with one of a kind detail such as nine-foot walls, high-pitched bamboo ceilings and soothing water features. The honeymooners will certainly relish the finest gourmet hampers and mouth-watering seafood platters plus health services such as full-body massage, beauty rituals and yoga.
Take a trip with your beloved for an astounding nuptial celebration and experience, to this part of the world and harvest memorable sightseeing and click innumerable selfies to mark the beginning of a happy and contended married life. Wish you Happy Honeymooning.
thevillasofbyronbay.com.au
Honeymoon in byron bay
thevillasofbyronbay.com.au
byron bay accommodation
thevillasofbyronbay.com.au
accommodation in byron bay the villas of byron bay