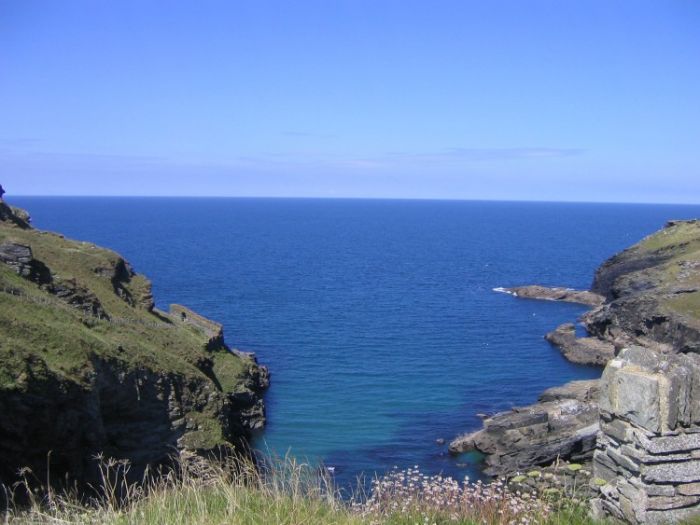 Chic Cornwall
When you think of Cornwall, you would most likely think of cobbled, narrow streets that lead you past ramshackle cottages with deep mullioned windows down to a small, stout harbour where seagulls prey on the pasties of the passer's by and fishermen roughly haul in their nets speckled with the occasional rogue, squirming fish.  You would, of course be correct but on closer inspection these mini labyrinths of small streets and smooth, worn cobbles are punctuated with boutiques, art galleries and trendy cafés.
Once upon a time Cornwall was seized by young artists from the big cities who came in search of inspiration and cheap living.  The peace and daily activities of the fishermen and families were a complete intrigue to these 'Emmets' who took to painting them and falling in love with Cornwall.  The art scene became well established and places such as The Tate St Ives  are  a testament to the lasting inspiration of the Cornish people, landscapes and coast. 
After a short while and thanks to the train lines running all the way to Penzance the upwardly mobile set, gripped by the bug of getting away from the smoke, smog and hustle of the larger cities descended like the Atlantic rollers into the county.  Cornish charm, hot tasty pasties and thick Cornish cream kept them enchanted and the art for sale gave them the opportunity to bring a little piece of remote heaven back to their landlocked lives.
Today Cornwall still emanates the familiar warm welcome, hot Cornish pasties and beautiful art that it has become famous for but an element of pure luxury has crept in.  With many visitors having a taste for the tranquillity of the county came the irresistible lure of luxury products to the county.  Cornwall hotels have such tempting facilities as spas with sea views, great restaurants and luxurious, large beds.  Heaven.   
Kelly Quance has lived in the South West for years give or take a few stints abroad and has made it a point to discover where to find the best cream tea and to discover where the Cornish giants are hiding these days.  Being lucky enough to write about the region all day every day, the sights, the flavours, the scenery and the quirks provide almost as much inspiration as her two children.