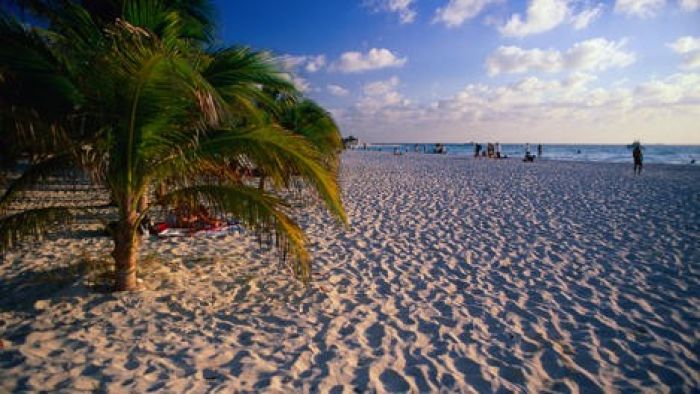 http://media.lonelyplanet.com
Mexico is an incredibly diverse country, offering its visitors time to relax on the beach, the opportunity to enjoy water sports, the chance to explore rural countryside, to visit ruins or even enjoy its city life. Mexico is also affordable. There are numerous all-inclusive deals available for Mexico, including flights, accommodation, food, drink and resort entertainment. For those who are considering travelling around Mexico, there are also many small inns available in rural areas.
 Abundant Beaches
 Whether visitors are looking for surfing and other water sports, or somewhere to relax, the beaches of Mexico offer this and more. There are many resorts available on the coastline, providing travellers with easy access to Mexico's beaches and waters. The Gulf of Mexico not only has calm and sandy beaches, but is also an ideal destination for visitors who want to enjoy water sports. The west coast of Mexico is rockier, ideal for those who want to scuba dive or even make the most of the fishing opportunities that are available in the colder waters.
 A Historical Country
 Mexican civilisation dates back many centuries, including to the time of the Mayans. Anyone visiting Mexico should visit some of the Mayan ruins. For those new to Mexico, Chichen Itza is one of the most popular city ruins, situated on the Yucatan Peninsula, around 120 km from Merida. Visitors can explore temples, towers, courts, baths and many other ruins. Other city ruins include Coba, now covered in jungle, Tulum and Oxtankh, which has the remains of possibly the oldest Spanish church on the peninsula.
 Mexican Cuisine
 Forget about the typical Mexican dishes and explore inland cities such as Oaxaca and Puebla, where there are different types of mole available. These distinctive sauces contain toasted chillies and chocolate. The popular mole poblano has been called the national dish of Mexico and is a dark sauce, often served over turkey or shrimp cakes during celebrations. The coastal areas of Mexico are ideal for sampling fresh seafood, such as whole snappers with tomatoes, chillies and olives, or even fish tacos. There are plenty of traditional restaurants available throughout the country, offering traditional Mexican dishes and local fine wines.
 Culture
Mexico has a distinctive culture, derived from ancient civilisations and there are 31 UNESCO World Heritage Sites in Mexico, relating to its architectural history. Mexico is known for its folk art and is home to world famous artists. San Miguel de Allende is an artist's colony, where visitors can watch the artists create their masterpieces. Mexico City is home to many art museums, where work by artists such as Diego Rivera and Frieda Kahlo can be seen. The music of Mexico reflects its heritage and indigenous sounds and the best way to experience this is through the mariachis. These musical groups are heard on the street, in restaurants and at festivals. Many clubs and theatres also offer the sound of the traditional rumba and norteno. With Mexico offering unique culture and everything else that a traveller could want from their holiday, there are plenty of great reasons to make sure that the next holiday is to Mexico.