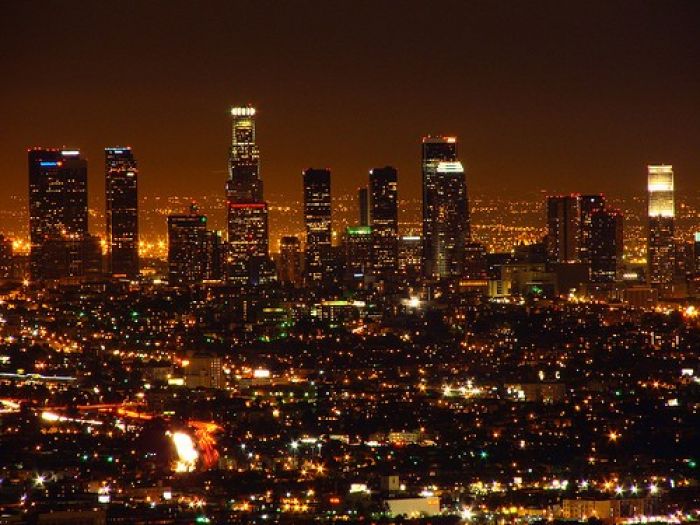 A new Los Angeles now emerges as residents and local government make solid commitments to revitalizing downtown. When people think of this major American city, they have two distinctly different views. There is the glitz and glamour of Hollywood and the sprawl, urban decay, and poverty of the downtown area. These clashing images made it difficult to sell downtown LA as an ideal location for new and existing residents. However, new projects to revitalize the city now make the city an attractive destination for new residents once again by remodeling old buildings, attracting new business, and new urban planning and development.
A Wave of Architectural Restoration
Urban decay is the biggest enemy of aging cities. LA faced this problem as well. However, innovative legislation like the 1999 Adaptive Reuse Ordinance changed this. The city ordinance empowered local architects and developers to repurpose old and abandoned offices and buildings in the downtown area and transform them into hip and attractive residential areas. The ordinance works by making conversion and remodeling of these buildings cheaper and easier by easing old zoning restrictions. In essence, the city made use of the historically distinctive look of its older buildings and helped remake it for a new generation. The old LA got its sparkle back. The recent numbers tell the story. According to the Downtown Center Business Improvement Agency, the population of downtown residents more than doubled from 18,000 to 48,000 in 2011.
New Businesses
Reviving downtown Los Angeles also means reviving businesses in the area as well. The ordinance revived a dying nightlife in the area with over 400 new restaurants opening and 40 more in the coming year. In addition, new retail stores and shops now call south LA home. Major rental real estate company, SRE Investments, made local news in October 2012 by declaring South Los Angeles as one of the top trending rental areas in LA. This is due to a revived downtown attracting over 500,000 workers to the area.
Learning From Other Big Cities
Los Angeles seems to take notes from other big cities like Chicago and New York in reviving its aging urban areas. In fact a major New York Times article praised the city's efforts to battle urban sprawl and create a more pedestrian friendly downtown area. Being more compact in urban planning pays off in dividends for LA making its nightlife district more accessible and cohesive. In addition the new layout attracts big name retailers, clubs and hotels, raising the public profile of the area.
A City That Came Far
Once LA was the definition of urban sprawl. It was a city with a downtown area tough to navigate without a car and suffering from urban decay. Now the city's downtown areas enjoy new life through repurposing of old office buildings, attracting new business, and replanning the area as dense and pedestrian friendly as other major cities. These steps make LA shine once again and attract young new residents looking to start a new life in the big city by helping them find a place to work in and call home.
Steven Whittle is a real estate researcher and property investor. His main area of focus is LA and he enjoys sharing his insights on various property blogs. Visit Movoto to find out more about Los Angeles homes.