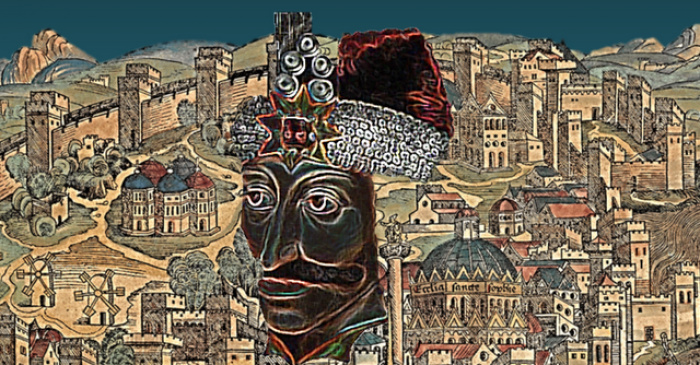 Dracula Uniquely Yours
Interested in going beyond Dracula's standard tours? Then you should book our 'Dracula Uniquely Yours' tour.
Istanbul - Edirne – Veliko Tarnovo - Bucuresti - Targoviste – Brasov –( we will pass through the magnificent Bicaz Gorges) - Suceava – Pasul Tihuta - Sighisoara - Hunedoara – Budapest - Čachtice – Sibiu - (through Transfagarasean - the road that climbs to the highest altitude in Romania, 2042 meters, in the Glacial Hollow Bal) - Poenari (Căpățânenii Pământeni) – Snagov - Bucuresti
Dracula's legend, a tale of rampant power, uncontrollable passion and bewitching horror - never being entirely believed by you, but also never being resolutely doubted.
Although the historical character (Vlad the Impaler, ruling mainly from 1456 to 1462, the period of the incipient Ottoman conquest of the Balkans) was born in Sighisoara, Count Dracula's misanthropist soul was molded in Edirne (where his father sent him to serve as hostage of his loyalty) by the Ottoman 'bayonets'. These six years had a great influence on Vlad's character and led to his blind hatred.  Vlad the Impaler hated almost everybody: the Ottoman Turks, the Janissary, his brother Radu for converting to Islam, the young Turkish prince Mahomet II (who became Sultan Mehmed the Conqueror and at the age of 21 conquered Constantinople and brought an end to the Byzantine Empire). He was also envious of his father's preference for his elder brother, Mircea II and half-brother, Vlad Călugărul, distrusted the Hungarians and his own father for trading him to the Turks and betraying the Order of the Dragon's oath to fight the Ottoman Empire. Wow!  In his very short life (45 years), he had a long way to go on retaliation agenda, don't you think? On top of this, Vlad al III-lea - alias Drăculea spent most of his life in prison – 18 years – or exile and the rest of it he fought.
So, after a 'troubling' journey in Istanbul/Constantinople, where Vlad's head was taken to as a trophy,  and Edirne/Adrianople (the capital city of the Ottoman Empire from 1365 to 1453, before Constantinople (Istanbul) became the empire's new capital), we arrive in the old capital of Bulgaria - Veliko Tarnovo, the capital of the Second Bulgarian Empire, that after vigorous resistance to a three-month siege, was seized and the whole Bulgarian Empire was destroyed by the Ottoman Empire (17 July 1393). Bulgarian documents from 1481 onwards portray Vlad as a hero, a true leader, who used harsh yet fair methods to reclaim the country from the corrupt and rich boyars (see "The Slavonic Tales").
From the 14th century, the Ottoman Empire expanded at the expense of the Byzantine Empire. Following the victories at the Battle of Kosovo (1389) and Battle of Nikopol (1396), Bulgaria came under Ottoman rule, and in 1453, Constantinople fell, bringing an end to the Eastern Roman Empire which had survived its predecessor in the West by nearly a thousand years.
The exact location of his death is unknown, but it would have been somewhere along the road between Bucharest and Giurgiu, which is exactly on our way from Veliko Tarnovo to Bukarest . AfterVlad's head was taken to Constantinople as a trophy; his body was buried unceremoniously by his rival, Basarab Laiota, possibly at Comana, a monastery founded by Vlad in 1461. The Comana monastery was demolished and rebuilt from scratch in 1589. So after a day in Istanbul/Constantinople, the place where Dracula's head was taken, we'll search further for his body on his native land and follow his spirit even further.  
In Romania the Count senses our presence and eerily greets us at almost every street corner. After all he is omnipresent, isn't he? Once in Dracula's hotel, we also find his scary coffin. A fearless girl lures Dracula from his coffin as sunset nears...
After breakfast we bid farewell to Hunedoara and we begin our journey to Budapest. Vlad Dracul was imprisoned in Visegrád near Buda, where he was held for 10 years. Then the Wallachian prince was imprisoned in Buda.
Countess Dracula (the Blood Countess Elizabeth Bathory), his equal regarding cruelty, is waiting for us in Slovakia. Her case inspired numerous stories during the 18th and 19th centuries. The most common motif of these works was that of the countess bathing in her victims' blood to retain beauty or youth. So let's meet the forever fascinating Devil's lady, who most likely was Vlad Dracula's soul mate, at Čachtice Castle, shall we? Count and countess Dracula: let's finally bring them together!
The legend of Dracula was discovered in the moldy 100-year-old journals of a London solicitor, Jonathan Harker. Henceforth this memorable character ('a cruel tyrant and a monster of humankind' in Johan Christian Engel's vision but 'a very wise and skillful man in war' in Michael Bocignoli's eyes) took on a life of his own outside the books. Nowadays Starz announced two new projects, including Vlad Dracula from J. Michael Straczynski and Roy Lee (11 July 2012).
Tour details
 Istanbul – Edirne –Veliko Tarnovo (km which 238 km on motorways, about 06h32 which 02h26 on motorways 465);
Veliko Tarnovo - Bucuresti (184 km, about 03h36);
Bucuresti – Targoviste (107 km, about 1 hour and 23 minutes) – Brasov (110 km, about 2 hours and 9 minutes);
Brasov – Suceava (340 km, about 5 hours and 22 minutes);
Suceava – Pasul Tihuta (147 km, about 2 h 5);
Pasul Tihuta – Sighisoara (192 km, about 2 h 55);
Sighisoara – Hunedoara (191 km, about 2 h 51);
Hunedoara – Budapest (460 km which 182 km on motorways, 06h42 which 01h45 on motorways);
Budapest – Čachtice  (241 km which 137 km on motorways, 03h42 which 01h17 on motorways);
Budapest – Sibiu (542 km which 182 km on motorways, 07h41 which 01h45 on motorways)
Sibiu – Curtea de Arges (265 km, 3 h 51) - Snagov – Bucuresti (153 km, about 1 h 36)
(12 nights)
And don't forget that in all these enchanting castles that we visite during our trip Vlad was more often a prisoner than a honored guest.
http://hobbyistsleisure.blogspot.ro/2012/10/dracula-uniquely-yours.html