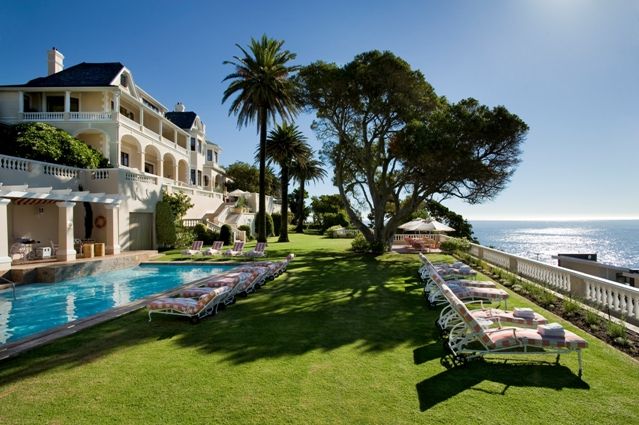 Ellerman House is pleased to announce the addition of sommelier Manuel Cabello to their Food & Beverage team. Manuel, known as "Manny," will be assisting MJ Birch, Ellerman House's Food and Beverage Manager, in procuring the finest wines for the hotel's award-winning wine cellar.

Born in Viña Del Mar, Chile, Manny has a rich background in the wine and hospitality industries. His career began at a young age while working for the luxury cruise line, Crystal Cruises, before he eventually opened and managed his own boutique bed & breakfast in Chile. With a strong passion for fine wines, Manny simultaneously pursued a certification from the Court of Master Sommeliers - the highest distinction for a professional in the fine wine and beverage industry.

After achieving his certification from the Court of Master Sommeliers, Manny traveled to world renowned wine regions to further his already formidable wine repertoire. While expanding his wine palate, he found himself settling down in Cape Town, South Africa and eventually at Ellerman House. "What I really like about Ellerman House is the respect it has for its fine wines, for what is inside a bottle," said Manny. "Beyond having the best wine list in South Africa, if not the whole of Africa, it makes me so happy and excited to share my passion and experience with our guests."

With his extensive knowledge in wine and his expertise in food and wine pairings, Manny will enhance the culinary experiences of hotel guests. He is also an integral part in the design and operation of Ellerman House's new state of the art wine cellar, to be completed in late 2013. Ella Cuyler, General Manager of Ellerman House is pleased to welcome Manny, stating "We are incredibly excited to have Manny on board. His talent and passion for wines will enhance the wine experience of guests and truly take advantage of the incredible wine collection at Ellerman House."

Ellerman House prides itself in sharing uniquely South African experiences with its guests through its art, food, wine, and warm hospitality. As a proud Relais & Chateaux member, the hotel places special emphasis in creating exquisite dishes inspired by local flavors, paired with 7,500 bottles of South Africa's best wines. Bringing Manuel Cabello on to the Ellerman House team will further enhance the hotel's pursuit in offering unforgettable experiences for their guests.

For more information about Ellerman House, please visit www.ellerman.co.za or call +27 (21) 430 3200.
Manuel Cabello