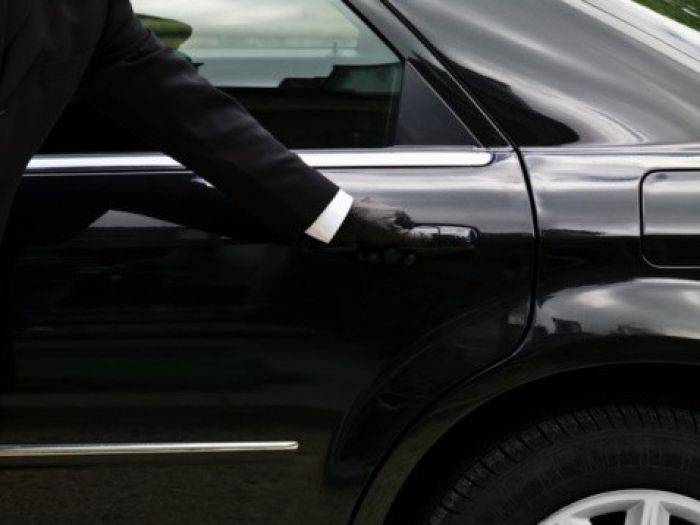 www.gettyimages.co.uk
Passengers travelling to and from London Heathrow airport often look for private hire vehicles. Many luxurious chauffeur driven cars in London ensure their passengers a swift and smooth transfer. If you are travelling for the first time, you may be confused about choosing the right type of vehicles. In order to experience a comfy ride, BMW 7 series, Mercedes S-Class, Mercedes E-Class, Mercedes Viano MPV, Bentley Continental Flying Spur and lots more luxury chauffeur cars are available in London for private hire.
Let's check out a few luxurious chauffeur cars before choosing the best one for your comfy ride:
BMW 7 series
BMW 7 Series is a full-size luxury car manufactured by the German automaker BMW. It is the flagship car of BMW introduced in the year 1977 and is only available as an extended length limousine or a sedan. If you want to enjoy utmost luxury, hire this vehicle for travelling to and from Heathrow airport. BMW vehicle is mostly popular for its sporty handling. However in recent years the market competition has led to provide vehicles that are in accordance with the likings of the consumers. In order to combat this trend BMW car offers the 2011 7 Series in several varieties. The 740 model of 2011 BMW chauffeur car provides a 6 cylinder engine which is a rare feature among BMW flagship models. This vehicle is replete with safety equipment. If you ride this vehicle, you will experience a safe ride as this vehicle includes adaptive brake lights, run-flat tires, antilock brakes, stability control, steerable bi-xenon headlights and full airbag complement. The Active Hybrid 750 also offers better gas mileage compared to other BMW 7-Series.
Mercedes S and E class
The name 'S-Class' has derived from the German word 'Sonderklasse' meaning 'special class'. In automotive terms it refers to a specially outfitted vehicle. Mercedes Benz E Class is an executive car created by Mercedes-Benz in various body configurations. This is a business-class chauffeur car and is great for executive class travel. Opt for travelling in this stylish airport transfer and get elated with its superb audio experience with fantastic integrated sound equipment. The interior of this luxury vehicle has leather trim with space for 4 passengers. You will experience the perfect combination of luxury, comfort and style in this business class transport vehicle. Mercedes E Class is always a popular executive car and like the Mercedes S Class Limousine, the E Class features several hallmarks that have made Mercedes-Benz one of the best car manufacturers.
Mercedes Viano MPV
Mercedes-Benz Viano is quite popular for airport transfer and executive travel. It has set the standard in first-class chauffeur driven cars in terms of prestige and luxury. It has the capability of carrying up to 7 passengers and substantial amount of luggage. This vehicle is comfortable and spacious and it provides the perfect solution for small group transport or while carrying items like snowboards and skis. Whatever may be the occasion for your travel, Mercedes Viano MPV is more than a people carrier. It will provide you the flexibility and the space to work, relax and entertain in impeccable comfort and safety. You will get superb flexibility and refinement in this vehicle. Hire this vehicle to experience absolute comfort in its luxurious leather trim interior.
Bentley Continental Flying Spur
It is built on the legacy of Bentley Marque. The Continental Flying Spur is the perfect combination of the traditional personalised coach building and the interior of previous Bentleys with huge technological advancement. The interior of this vehicle is simply breathtaking with luxurious leather trim and panels created with veneer wood fusing to offer its passengers a wonderful relaxing and comfortable ride. If you hire this vehicle, it will provide you a safe ride with its wide array of innovative air-bag technologies, 4 wheel drive as well as several other safety features. Explore the beauty of Bentley bloodline and find out why Bentley is undoubtedly a grand vehicle in this world.
You will surely experience a smooth and swift transfer to and from London Heathrow with any of these luxury cars. Hire from any of these vehicles for your airport transfer and explore a terrific combination of elegance, comfort and safety while travelling.
Dawn Gates takes interest in automobile business. He often writes articles related to car reviews, automobile shows, private hire vehicles, auto repair and car hire services. Collecting amazing car photos is one of his favourites.