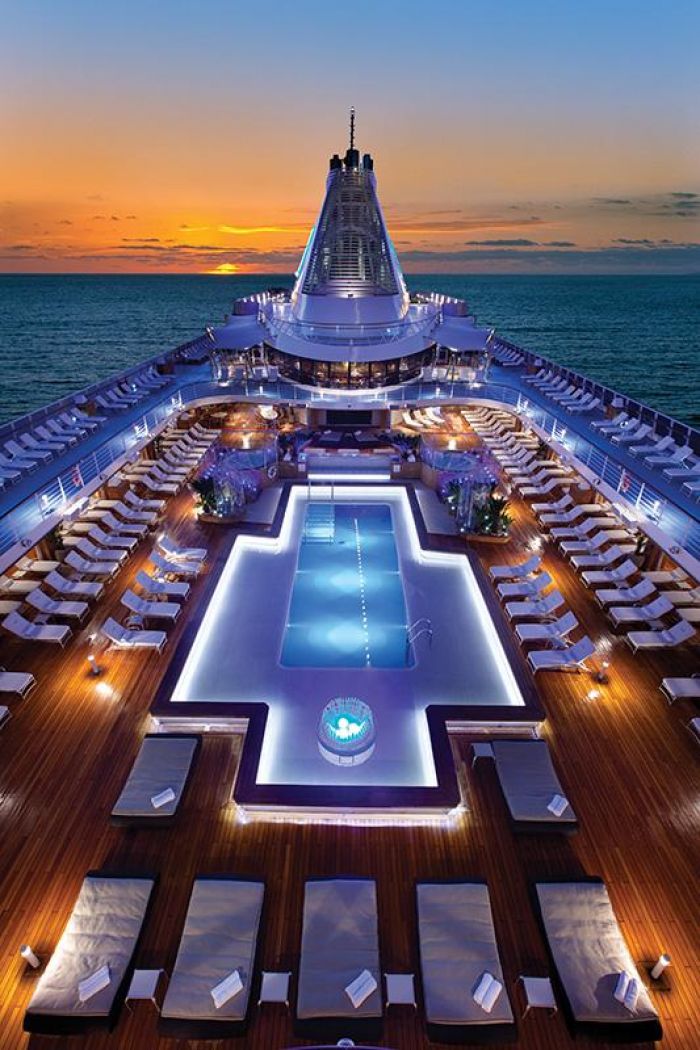 Courtesy Oceania
Oceania Cruises "Your World. Your Way." slogan definitely speaks to the atmoshere aboard any ship in their fleet. From the country club casual dress attire to being able to dine at your leisure, Oceania Club is luxury at its best. A cruise line for the "mature and discerning traveler" and named as the "Most Innovative Cruise Line" by Virtuoso®, the leading luxury
travel network during this year's 23rd annual Travel Mart conference in Las Vegas.
Recommended for a couples getaway, especially considering Oceania does not have a children's program to entertain young minds, Oceania's staff provides a level of service to marvel over. And what better time to book your cruise with Oceania than right now. With Oceania's 2-for-1 cruise promotion coupled with free airfare on select voyages, now is the optimal time to consider booking a holiday cruise. Take a Christmas cruise from Buenos Aires to Rio de Janeiro or cruise the Caribbean with a voyage setting sail from Miami.
If that isn't enough to strike your fancy, then consider not only a 2-for-1 cruise fare along with free air, but up to $5,000 bonus savings per stateroom for select voyages. These promotional offerings by Oceania are beyond imagination. Do not miss out on these once a year cruise deals. Take advantage of them before they are all gone. Remember, there is only limited space aboard any of these fine ships. Make sure a space is reserved just for you. Book Oceania today.