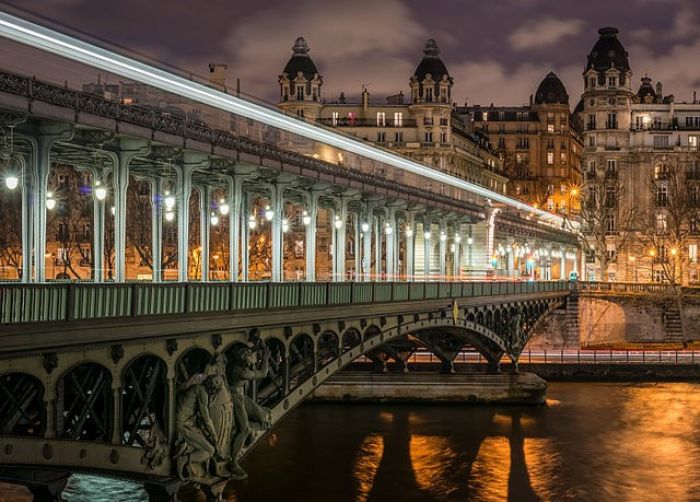 http://commons.wikimedia.org/w
With its quiet atmosphere and proximity to one of the city's star attractions, the area near the Eiffel Tower is a popular spot to stay when visiting Paris. With that in mind, here's a guide of all the important hotspots to hit while staying in Paris' 16tharrondissement, and how to get there.
Fashion
Paris is renowned the world over as one of the top cities in the world for fashion, and the sheer range of shopping opportunities in the city lives up to this reputation. From the most cutting edge of designer wear to fashionable, smart and affordable everyday wear, Paris offers it all.
Those looking for high fashion will want to make the trip to the Sevres Babylone metro stop for Le Bon Marché, or make the trip to Chaussée d'Antin for the Galeries Lafayette. Both department stores are famed for their expertly curated designer collections and selection of latest-trend jewellery and accessories.
The extremely fashion forward and maybe a little experimental will want to make the trip to Colette at the Tuileries metro stop. The concept store has become a worldwide leader in the most cutting edge of designer streetwear, frequently producing its own collaborations with both rising stars and well known players in the fashion business.
For those looking for more familiar brands, the new Beaugrenelle Shopping Mall, featuring popular makes such as Guerlain, Baccarat, Michael Kors, Sandro, Desigual and more, offers retail therapy in an indoor environment, perfect for escaping Paris' infamous wind and rain. And with its location, situated right by the Eiffel Tower, it's an easy walk away for many popular hotels.
Food
Cuisine is, of course, top of the list for many visitors to Paris, and the city has a vast array of small eateries and restaurants to tickle the tastebuds. For beautifully presented traditional French food in intimate surroundings, be sure to stop by Paul Ch?ne, a mere 8 minute walk from the Jardins du Trocadero. This small restaurant in a quiet area of the city has been passed down through four generations and continues to serve splendid cuisine to an in-the-know clientele.
For French food with a little bit of Japanese ingenuity spicing things up, Hiramatsu is also a must-visit restaurant. The restaurant offers a "Carte Blanch" menu, a surprise array of 9 courses determined by the chef that has gained rave reviews.
Fun
Though Paris is a bustling metropolis, the evening is when it really comes alive under the glow of its nightlife. After spending a day shopping and sampling the best in cuisine, a trip to one of its rocking and rolling nightclubs and bars is a must.
Oberkampf is the perfect metro stop for the coolest of cool nightlife, while Bastille is perfect for those looking for a rancorous good time in a lively setting. However, for an off the beaten track experience, exit at Belleville for clubs and bars as yet undiscovered by the greater population of tourists. La Java on rue Faubourg du Temple in particular is a must, being the place where songstress Edith Piaf made her debut.
Of course, when staying in Paris, picking the right hotel is an important part of making a vacation memorable. Radisson Blu's Le Metropolitan Hotel offers spectacular views of the Eiffel Tower, right outside the hotel windows, as well as interiors crafted by the famed designer François Champsaur.
What are your must-sees in Paris?