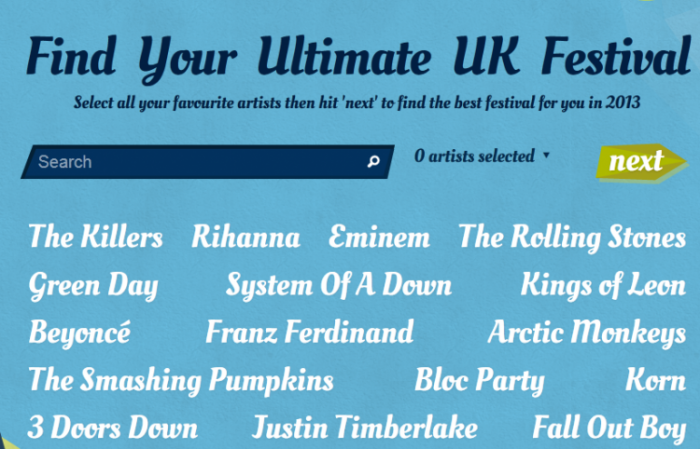 Trainline
Music festival season is upon us and many are packing up their bags to travel thousands of miles to check out some of America's most popular events. But, why not make it a vacation and travel just a bit further to attend an international music festival and get a taste of what it's like to celebrate with an entirely different culture?
What many don't realize is that the United Kingdom is home to quite a few of the world's most remarkable music festivals. For example, fans travel far and wide to see big headliners like Snoop Dogg and Mumford & Sons rock the stages of T in the Park. For three days, this festival features music legends, as well as unsigned and undiscovered talent across the BBC on their BBC Introducing Stage. It was originally a two day festival, but because of its popularity it is now a three day festival taking place July 12th-14th.
Another festival that is worth traveling thousands of miles for is Bestival, which is an entire four days long and is held September 5th-8th. This jam-packed music festival has received many awards, including the best major UK festival in the UK Festival Awards for 2010 and again in 2012. Also, the reason it provides such a mass appeal is because it features a bunch of other different acts outside of the lineup of live music performances. Would you like to get in touch with your creative side in between acts like M.I.A. and The Flaming Lips? Head over to Mazy's Art Club and partake in some printmaking and giant origami. Or, perhaps you're more interested in stealing the show yourself? If so, you must check out Hot Breath Kareoke and battle against others who think they have perfect pitch.
So, why not travel to another country this summer and experience a music festival you'll never forget? Avoid a few of the tourist traps and opt to spend your money on a local experience that will allow you to enjoy the music of your favorite artists, in a whole new environment. Oh, and what ever it is that you're looking for in a music festival, this handy guide by TheTrainline will help you decide what festival is the best choice based on your favorite artists, check it out & thank me later:
Guide to Your Perfect Festival