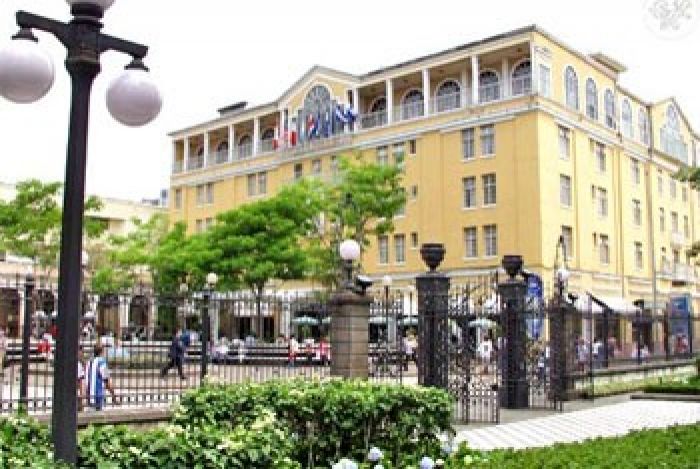 Over the last 30 years Costa Rica has become an enormously popular travel destination for visitors from around the world. The travel industry now brings in almost two billion dollars a year, meaning a huge influx of investment in infrastructure and services, including hotels. These days visitors at all budget levels have numerous accommodation options. Good values in budget hotels are still available, but listed below are some of the more luxurious choices.
Costa Rica's capital, San Jose deserves a spectacular hotel with stately luxury. Hotel Presidente passes with flying colors. Located in the heart of the city, the hotel is walking distance to the National Congress, Tribunal and Central Bank. Fine linens, tasteful furnishings and superb service are standard at this hotel. Over its 100 year history the Presidente has hosted countless foreign leaders and dignitaries.
Rates begin at $85 per night.
Hotel Presidente, Central Avenue at 7th Street, telephone 877-540-1790
Another of San Jose's finest is the Gran Hotel. It is on the Cultural Square across from the neo-classical National Theatre building, and the Pre-Columbian Gold Museum. The Gran Hotel itself is an architectural showpiece built in the Classical style in 1930. It is a National Historic Architectural Landmark.
There is a gourmet restaurant, live jazz, coffee terrace, a spa, conference rooms and an art gallery.
Some famous guests have included President Jimmy Carter, actor John Wayne, and singer Julio Iglesias.
Rooms start at $85.
Gran Hotel Costa Rica, Central and Second Ave, telephone 1-800-949-0592
Peace Lodge is set in the cloud forest ecological reserve, La Paz Waterfall Gardens. The gardens feature exotic orchids, butterflies, hummingbirds, snakes, a bug collection, frog house, jungle cats, birds, and lots of monkeys, plus a pioneer homestead where kids can ride an old timey ox cart. This little paradise is an hour from the airport.
Luxurious suites have Jacuzzis, fireplaces and terraces with views of the waterfalls way down in La Paz valley.
Prices begin at $295 per night.
Peace Lodge is about an hour north of San Jose, telephone 506-224 12409
On the Pacific side, The Falls at Manuel Antonio is in the village adjacent to Manuel Antonio National Park. The amazing nature of the park extends onto the spacious grounds of The Falls where over a thousand species of rainforest plants thrive along with myriad tropical birds and the occasional monkey and sloth. Accommodations ranging from private bungalows to suites in the lodge are scattered around the property for maximum privacy. There's a swimming pool, restaurant, and spa, and magnificent ocean views.
Room rates begin at $95 and $245 for apartments and suites.
Telephone 1-888-655-6776, email Info@fallsresort.com
On Costa Rica's other coast, the Caribbean, the Turtle Beach Lodge is the ultimate in seclusion in the tropical jungle. It's five miles from Tortugura, world famous as a breeding site for sea turtles. The Lodge's 175 acres feature jungle trails, a private canal, a half mile of isolated beach, as well a restaurant, bar, and turtle shaped swimming pool. The only way to reach the Lodge is by boat, guaranteeing privacy and relaxation.
Prices start at $230 per night.
Telephone 011-506-2248-0707, or 011-506-8837-6969
For more information and advice on the best hotels contact South American Vacations, a specialist in tours of Costa Rica.