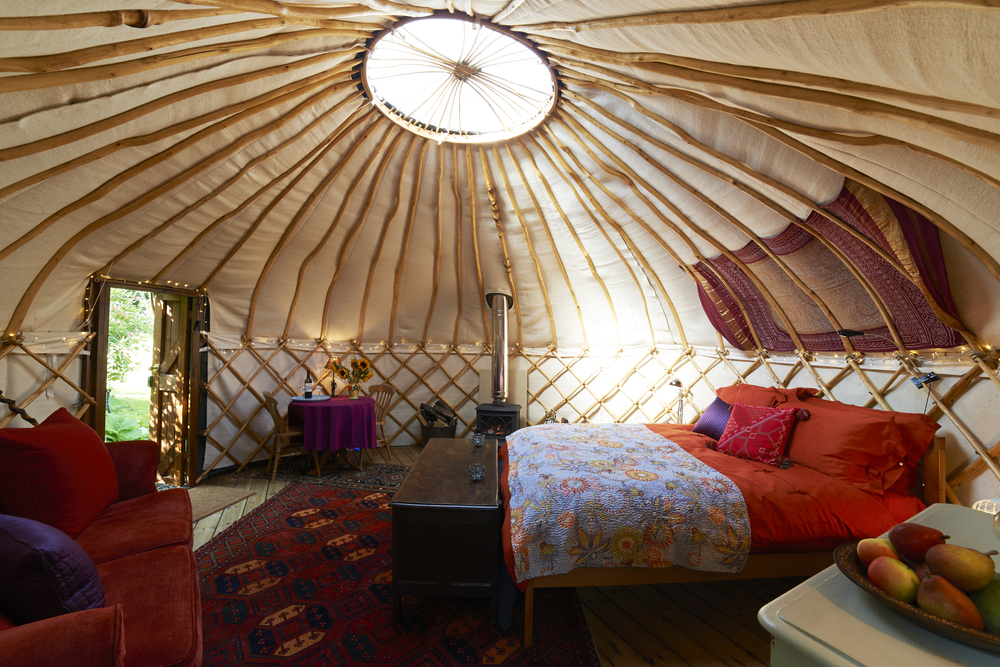 Photos Credit: Shutterstock.com
Many people hesitate to take camping trips because it can be unenjoyable to spend time outside and sacrifice everyday luxuries. Even if you're a camping first timer, glamping gives you the best of both worlds: the opportunity to unplug and get in touch with nature without sacrificing luxuries like a bed or bathroom. Here are a few of the best spots to embark on a luxury camping experience: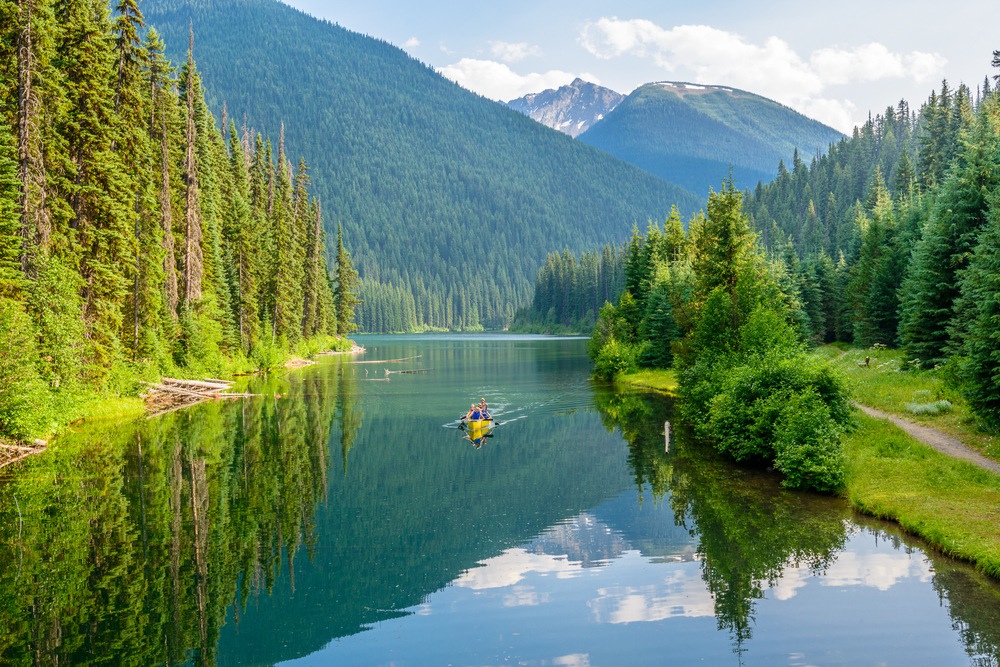 British Columbia, Canada
British Columbia is known as one of the most beautiful places in the world due to the lush and natural beauty of the destination. The Canadian region is a romantic place to camp due to the quiet setting where the forest will surround you. Modern tenthouses, cabins, and lodges are available to rent at places like Rockwater Secret Cove Resort. The lush interiors will allow you to relax in a cozy environment without roughing it in a tent that you have to pitch yourself on most campgrounds.
You'll have everything at your disposal, including an on-site restaurant where culinary options are served in a high-end establishment. Additional amenities include WiFi, iPod hookups, a spa, a shuttle service, fireplaces, and a community pool.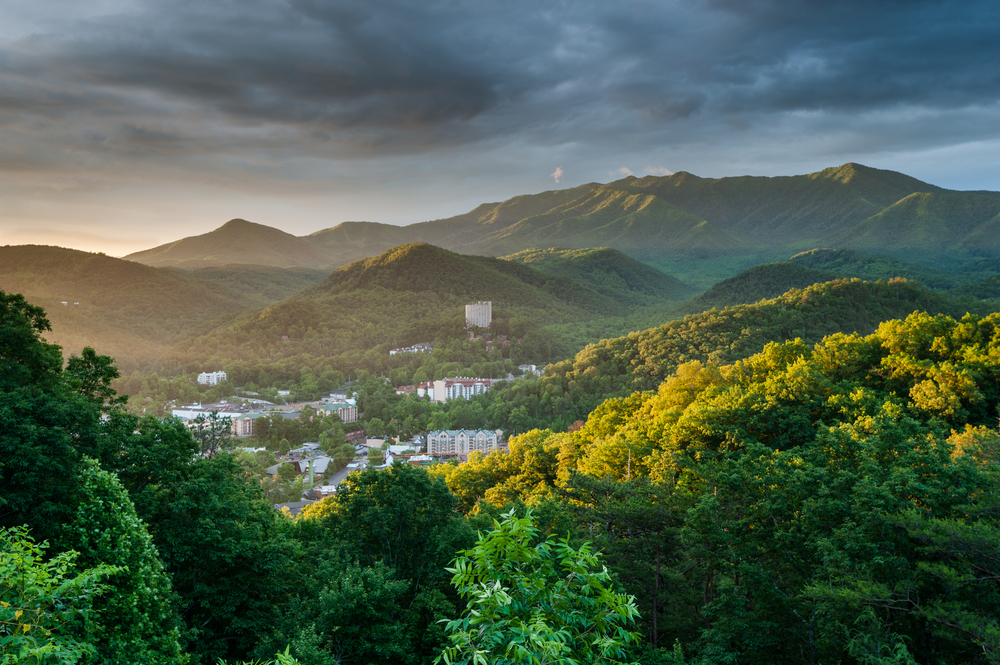 Gatlinburg, Tennessee
Gatlinburg, Tennessee is one of the most popular places to camp where you won't have to sacrifice daily necessities that offer convenience. You can find beautiful cabins that are available to rent throughout the year at luxury cabin companies like Diamond Rentals or Great Cabins In The Smokies. Both travel companies provide lodging that is available in every season and offers spectacular views of the Rockies.
Guests can enjoy cooking each meal in a fully-furnished kitchen without relying on an open fire. Pet-friendly cabins are also available to ensure that you can bring your four-legged friend along on the trip.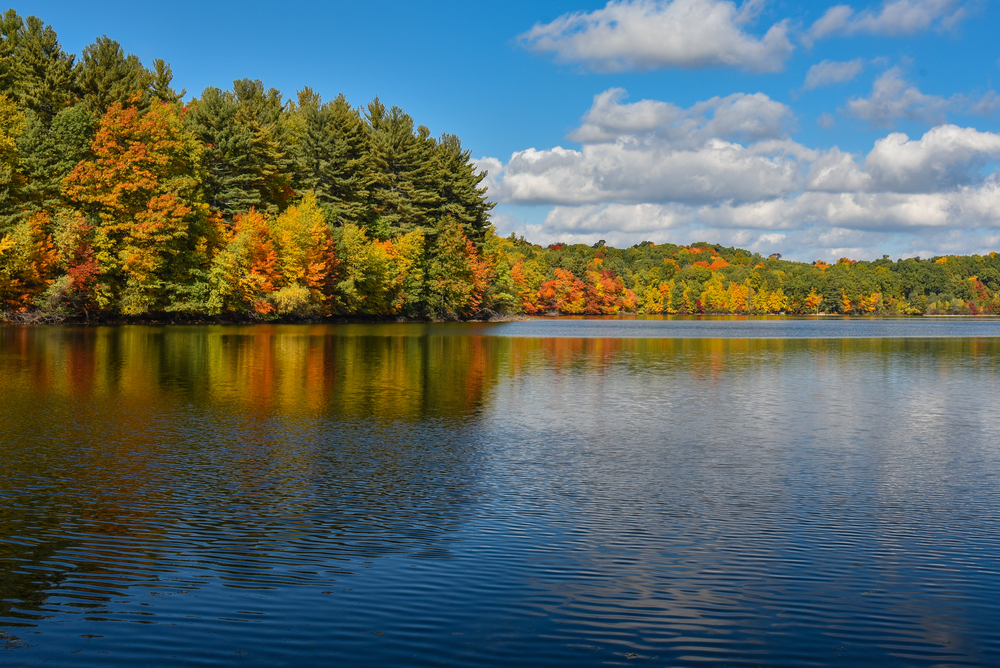 Massachusetts, United States
Bug Hill Organic Berry Farm allows visitors to feel pampered with tents, barns, and farmhouses that are available for different types of glamping styles that are provided on the grounds. Visitors can hike through the forest before going kayaking with equipment that is available on the farm. All of the units are furnished and include lanterns, barbecue grills, and luxurious bedding. Other activities that are available include fishing and biking.
Camping doesn't have to be strenuous or uncomfortable when you want to be surrounded by nature. Several glamping options are available where you can relax in a gorgeous environment and feel recharged by taking in the views.