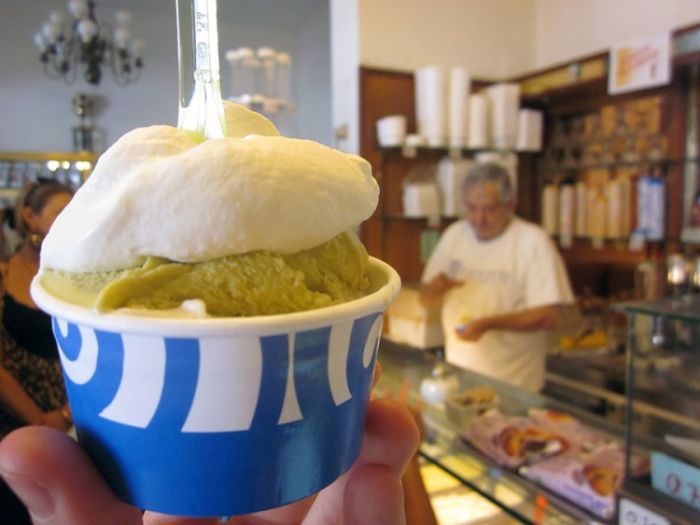 You know the saying—"When in Rome, do as the Romans do." So on my most recent visit to the Eternal City, I knew my priority for the trip would be simply to eat. I wanted to try it all: gourmet cheeses, fine wines, pasta and, of course, gelato.
But where to begin? Rather than set out on my own blindly taste-testing foods, I set out on a food tour in Rome with Eating Italy Food Tours. After my morning cappuccino, I met up with the tour in the local Testaccio neighborhood of Rome.
Our tour started in the Testaccio food market—a local produce market where you can buy everything from fresh mozzarella to seafood imported from the coast each morning. During the "Taste of Rome Food Tour", we were introduced to some of the local farmers and produce sellers. The crowd favorite was the "tomato poet"—an old Italian man who has been selling his tomatoes at the Testaccio market for years. He specifically picks which variety of tomato dependent upon what pasta or food you may be cooking that night.
The Rome food tour included stops at a legendary gourmet food shop E. Volpetti, a local bakery, a pizzeria and a light lunch of carbonara pasta & wine at a Roman restaurant. The tour ended with a lesson on the differences between authentic Italian gelato and mass-produced gelato—useful information for any tourist to Italy. (Here's a hint: pay attention to the color of the flavors. Pistachio shouldn't be neon green but instead a brown-green color.)
But perhaps the best part of the tour was the little snippets of history we learned during our walk through Rome's Testaccio neighborhood. We visited Rome's non-catholic cemetery, an old football stadium and an historical mafia crime scene. Talk about your quintessential trip through Italy—we covered it all in a short 3-hour walk all the while enjoying local foods!
More information: http://www.eatingitalyfoodtours.com