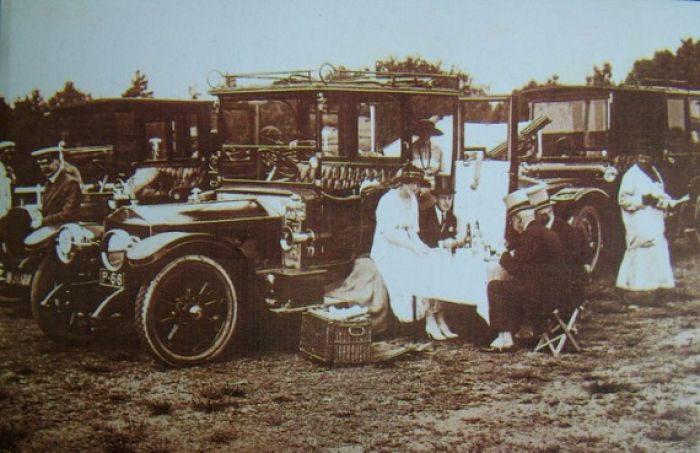 CC Flickr - Kenjonbro

Ladies day at Royal Ascot is a special occasion for frilly dresses, ridiculous hats and high fashion at one of Europe's most prestigious horse race events.

Royal Ascot is one of the most famous races in Europe and it dates back to 1711 when it was founded by Queen Anne. Over 300,000 people make the annual visit to Berkshire during this special event week, making it the best attended race event in Europe.
This prestigious horse race is attended by her Majesty Queen Elizabeth II as well as several other members of the British Royal Family including the Prince of Wales. The royal family members arrive in their horse drawn carriages in a Royal procession which takes place at the beginning of every race day. This is one of the major events in the British social calendar and sometimes coverage of the special guests and what they are wearing can exceed coverage of the actual races themselves!
This event is even more special this year, as it coincides with the celebration of the Queen's Diamond Jubilee. The Royal Ascot is one of the must-attend events of the year and has all of the elements of history and pageantry of a classic British Day Out.
Strut Your Stuff on Ladies Day
The Thursday of Royal Ascot is Ladies' Day, one of the highlights of the multi-day event. It is a special occasion for the ladies to wear their very best fashions and enjoy a classy day out. As is tradition, women get dressed up in sophisticated dresses, heels, tights and enormous hats and fascinators.
Fashion Tips for Ladies Day
Fashion and style is just as important to Royal Ascot as the horse races themselves and in 2012 the organizers have decided to tighten up their dress code for the 2012 races even more.
The new dress code tends towards formality and intends to create a more sophisticated atmosphere. Women must wear dresses that fall below the knee and they are allowed to wear a headpiece which is more than 10cm in diameter or a hat. Fascinators are no longer permitted. Miniskirts and bare midriffs are banned, as well as any strapless, sheer or halter-neck dresses. Ladies can also wear trouser suits as long as they are made of matching material and colour.
Men have a dress code for attending the races as well; they must be clad in morning suits with a top hat. The top hat can be removed within the restaurant or private box, but cannot be customized with coloured ribbons or bands.
If you are planning on attending this special day, make sure that you meet the dress code and you are looking your best for this important social event!