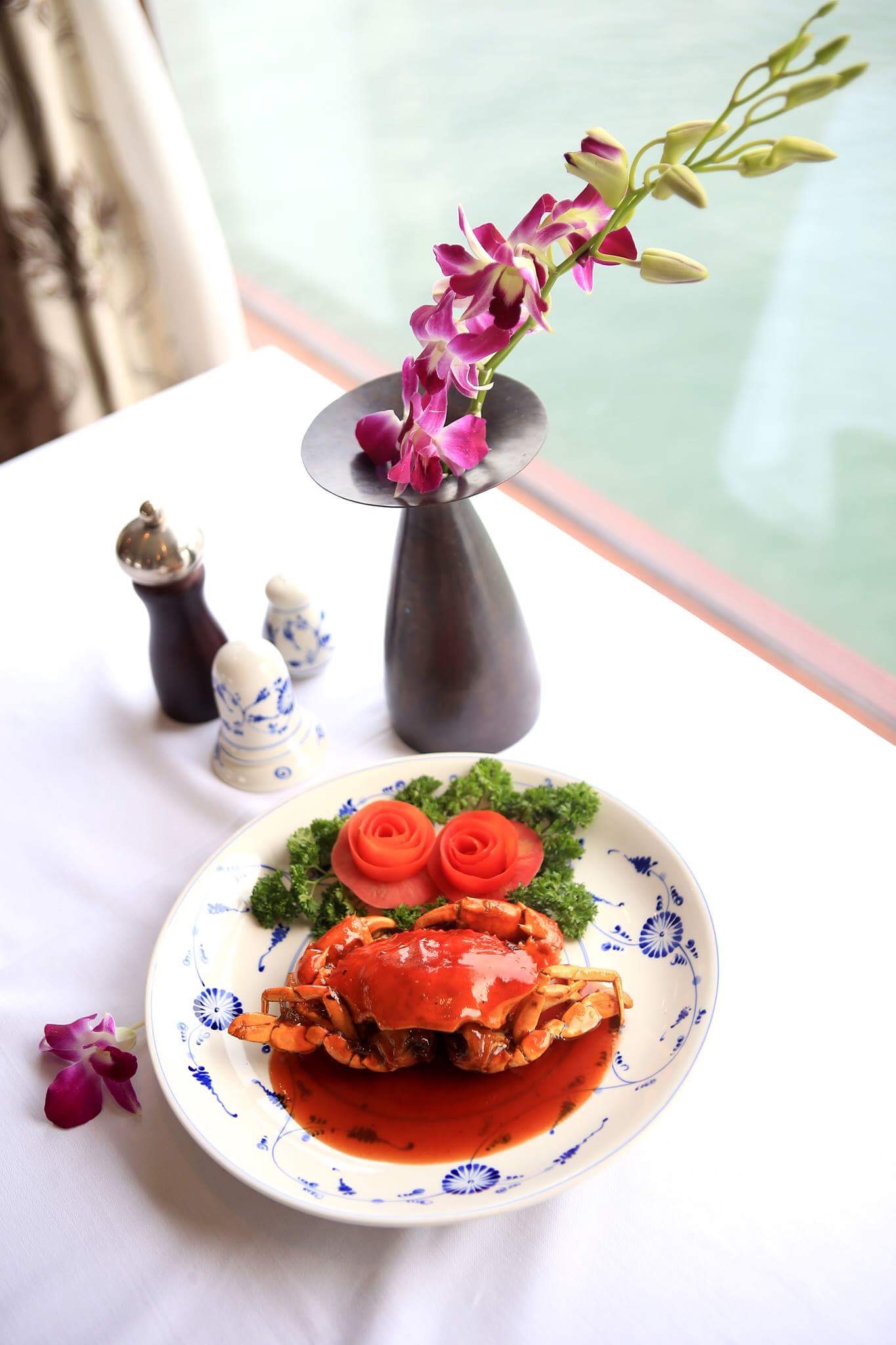 Photos Credit: Emperor Cruises
Vietnam boasts some of the world's most original cuisines, which is characterized by a complex blend of textures and flavors. Fresh and healthy, it varies throughout the country's northern, central and southern regions, revealing a diversity of culinary and cultural influences. Emperor Cruises invites you to cruise artfully on Vietnam's first all-inclusive cruises and meet our famous Chef Xom, who will share his secrets in Vietnamese culinary. He will also invite you into his open kitchens at Can Chanh Palace Royal Restaurant or Panorama Lounge, Bar and Restaurant to try your hand at iconic traditional dishes such as Nem or Pho. Emperor's cruise director, Mr. Truong, will introduce you to the royal cuisine in Can Chanh and the most precious dishes fit for an Emperor, including Salangane bird nest soup.
Emperor Cruises Halong has crafted a culinary treat for the most discerning of palettes at the Can Chanh Palace Royal Restaurant. The program promises that every guest's dining experience will exceed expectations. The cuisine is always freshly prepared using the best local ingredients, with an emphasis on seafood. Each overnight trip includes breakfast and brunch buffet, a set menu for lunch and an à la carte dinner, and guests are treated to a rich selection of complimentary local beers, spirits and distinctive wines chosen by acclaimed sommeliers.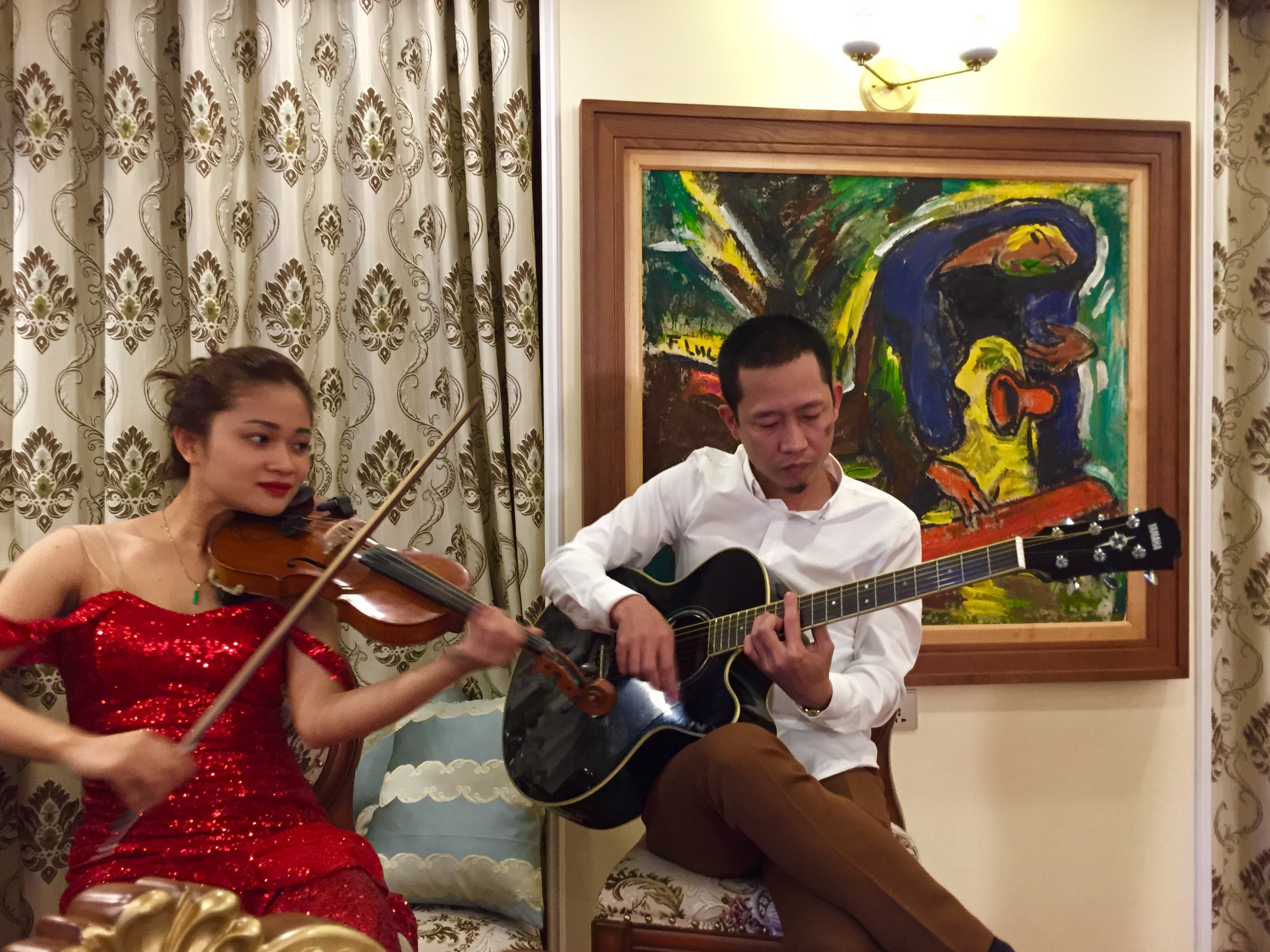 The à la carte dinner menu has 100 dishes of both fusion and authentic Vietnamese cuisine. The wine list is available in each suite for guest's choice around the clock. Barbecues and private dinners on the sundeck or on the beach are also available. Guests can choose to dine in their suites, on the sundecks or anywhere that takes their fancy. This royal cruise is a haven for the most sophisticated travelers to enjoy Vietnamese culture, history and gourmet cuisine. Each guest will be treated like an emperor and experience the best of the best, in privacy, and with every tiny detail attended to.
Guests spend their time spotting local wildlife, snorkeling, boating, kayaking, embracing Mother Nature, and passing the time with their fellow passengers and crew. Emperor Cruises provides daily luxury return transfers by limousine to and from Hanoi. Upon request, The Emperor Cruises team can arrange private charter airplanes, helicopters or sea-planes to Halong Bay.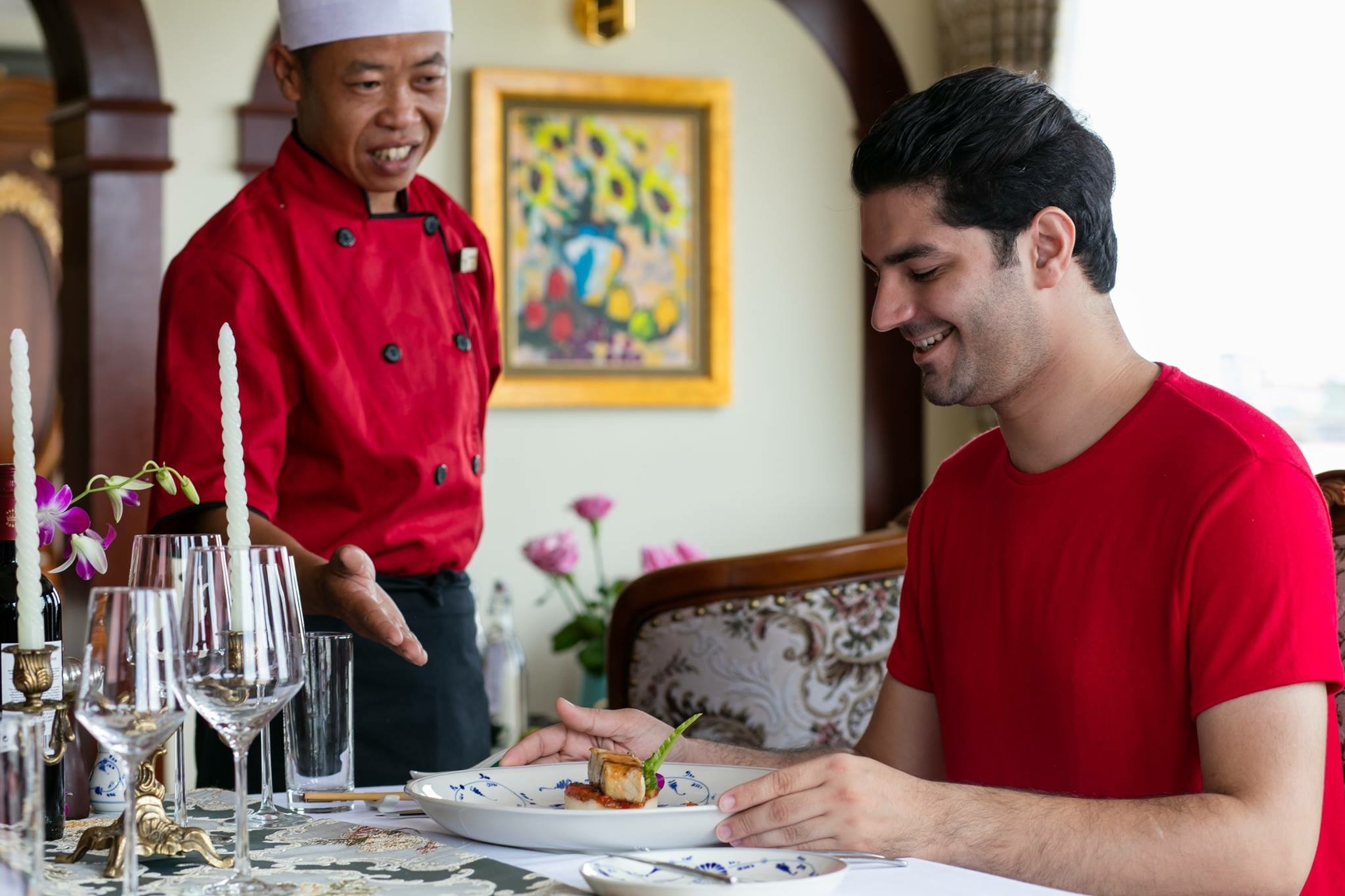 "We cooperated with the iron chef David Thai to create the haute cuisine by the bay. Our culinary cruises operate in Bai Tu Long Bay on a daily basis with scheduled one or two-night programs such as the Emperor Experience and Emperor Hideaway. Whether you choose a one or two-night option, we ensure your experiences are exclusive, all-inclusive, intimate, memorable and safe. Party booze cruises and private charters for leisure and professionals are available upon request," said Huong Do, Sales and Marketing Director of Emperor Cruises.
Emperor Cruises was inspired by the lavish lifestyle of Emperor Bao Dai, Vietnam's last monarch. Built in the style of the 1930s, each suite features interesting stories of his life. There are eight en-suite cabins with a private balcony, ocean views, a butler service and a limousine. Cruising artfully, Emperor Cruises aims to bring a truly all-inclusive cruising experience, enjoying every single moment on board, where cruiser passengers are treated like kings and queens with exquisite cuisine, 24-hour room service and an interesting itinerary featuring many fun activities. Moreover, they can choose to dine whenever and wherever they wish. There are unlimited free massage and sauna services, food and beverages, and no bill to pay at the end.