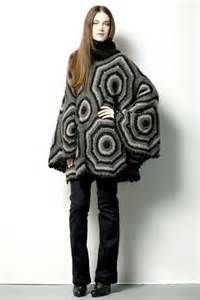 Photo by Vicki Arkoff
Celebrities seeking the best and latest fashion and luxury goods were given a preview of covetable Summer and Fall 2013 styles and goods at the Secret Room Events luxury style lounge at the SLS Hotel in Beverly Hills this month. Held in honor of the 2013 MTV Movie Awards, the event featured the latest from artisan jewelers, fashion designers, beauticians, food specialists, and the creators of innovative products for babies, pets, and their privileged keepers.

The event's biggest trend was Australian style. Perhaps inspired by MTV Movie Awards host Rebel Wilson – the Aussie lass from "Pitch Perfect," "Bridesmaids," and the new film "Pain and Gain" – several designers from Melbourne, Brisbane and Adelaide flew long-distance to show their lines for the first time in America. Sue Sensi showed her tastefully fresh jewelry line featuring lucky symbols and Greek eye charms "to protect the wearer from negative energy." Sixpence None The Richer's double-talented designer Ulyana Bezeruk displayed her oversized rock n' roll-influenced rings and wristcuffs (including an enormous Star of David ring she brought for Roseanne Barr), as well as her new lighter-than-air tunics and caftans in sunny colors. And from sub-tropical Brisbane, Australia, designer Victoria Thompson displayed her Stokes Thompson boutique label of special occasion dresses in colorful fabrics and lighter silks suited for warm climes. Her most passionate repeat customers are "women seeking romantic dresses in cream, ivory, champagne, and amethyst, particularly to wear at weddings and formal beach events."

Also jetting in from the Southern Hemisphere was boho-chic Espiritu Folk, a truly remarkable Argentine line of boldly hand-knit ponchos, sweater, and purses wildly-fringed with Peruvian wool. Exciting stand-outs are Maria Ferreyra's black-fringed Bag Maria and matching Poncho Sally from her Fall 2013 limited-editions. New York City rocked the house with fresh urban street and club-wear by Poetik Designs (www.poetikdesigns.com). Embracing the concept of poetry and having something meaningful to say, the brand does exactly that, loud and clear, with soulful graphics and snappy bow ties. Two other tee-shirt lines, on the other hand, had a lot to say but with polar opposite messages: ironically-named GoodGirl Tanks & Tees (www.goodgirltees.com) uses tiny tanks with snarky phrases like "i unfriended you" and "not part of the solution" to connect to Generation Y "and make boys look at your boobs." Countering bad attitudes with good vibes was Words To Live By Apparel (www.W2LBApparel.com) with its genuinely inspiring tee slogans such as "A setback is a setup for a comeback" and "Too blessed to be stressed," designed to spread the word of hope, happiness, and positivity, connect with like-minded people, and share $2 from every purchase to a family shelter.
Not to be outdone by the apparel showcases, the accessories category was well represented by Swell Caroline's ladylike costume jewelry, characterized by its cheerful color palette, oversized faux-baubles, and multi-strand chokers (www.SwellCaroline.com); Kix'ies fashionable and very comfortable thigh-high stockings in flattering styles that ingeniously come in different sizes to fit every body and stay up without garters (www.kixies.com); cute and colorful Braced-Lets, the cleverly-named stretchy bracelets for tweens that use actual orthodontic materials as charms so are great for collecting and trading (www.aliguantum-international.com); and Couture by Sophie, a designer fashion house creating couture, custom-made and ready-to-wear collections for accessory dogs (www.couturebysophie.com).
The high end of the spectrum was represented by two luxury accessory lines. Aquaswiss sunglasses are the stylish way to duck the paparazzi: Dolli is Elton John's personal choice, while both Judd Reinhold and "Silver Linings Playbook" actor John Ortiz opted for the classic Aviator III. But I couldn't take my eyes off the selection of Aquaswiss timepieces worn by everyone from Beyonce to Ricky Gervais. While I tried on the chic Swissport watch in white, Masiela Lusha went bigger and bolder with one from the diamond line (www.aquaswisswatch.com). With a price range of $2,500-28,000, Joseph Nicola's luxury handbags are for rarefied fashionistas only. His line of "Chosen" handbags in a range of leathers, alligator, python and silk framed with heavy-duty handles in 24K gold, sterling silver, and nickel. Their sturdy construction is no accident as the designer's other passion is grand furniture (www.JosephNicola.com).
Beauty products were represented by Adore Organic Innovation cosmetics which contain a high concentration of plant-stem-cells, combined with a blend of vitamins, essential oils and organic plant extracts. Adore's Essence Facial Serum and Advanced Firming Eye Cream are two of the sterling lotions in the sophisticated line (www.adorecosmetics.com).
To tame wild tresses on the red carpet, Agadir Argan Oil presented its salon-only hair products known for using elite ingredients that stimulate healthy hair growth up to 33% with "the closest-to-natural hair oil ingredients on the market." I tried the Argan Oil Hair Treatment which leaves hair shiny, smooth and luxurious, and left me an instant fan (www.agadirint.com). After styling, Hair Doozy recommends storing your hot flat iron, blow dryer and curling iron in their clever hair tool caddy. It cleans up cluttered counters, and the metal construction acts as fire-protection when users forget to turn off their appliances (www.HairDoozy.com).
VIP pampering was provided by Pearly White organic teeth-whitening products and services, with professionals on hand who provided on-the-spot treatments (www.getmepearlywhite.com); Tikkun Holistic Spa, Santa Monica's premiere healing spa (www.TikkunSpa.com); and Candy Lipz (www.CandyLipz.com) inventor Thienna Ho, who gave lessons on the use of her lip-plumping devices that work naturally by applying suction. The famous actress next to me (no, I won't say who) confessed that she's addicted to Botox so was hoping Ho's gizmo would help her "break the Lisa Rinna habit."
The surprise laugh of the day was a cute line of rubber ducks -- with a difference -- from Big Teaze Toys (www.BigTeazeToys.com). Stephen Kramer Glickman from Nickelodeon's "Big Time Rush" was trying them out as back massagers but then he winked and revealed that they're actually adult toys for private bath-time fun. Stephen also made sure that I didn't miss the world debut of Flips Audio headphones which ingeniously also feature powerful built-in speakers that are activated with an outward "flip" of the ear cups (www.FlipsAudio.com).
It was a lot to take in, so pick-me-up treats were welcome from The Jelly Queens' sassy organic jellies and jams (www.theJellyQueens.com) from Pina Colada to Black Garlic Rosemary! Gogee's alternative drinks with exotic ingredients, Ella's Kitchen pure foods for kids of all ages, Megaload Chocolate, nostalgic Magic Milk Straws, and Offenbacher Fudge, a Texas confectionery using an old family recipe from Germany -- and for each box bought, another is donated to an under-privileged family (www.Offenbacherfudge.com). VIPs in attendance were grateful for the to-go packages from MommyJuice Wines, founded by a Napa mom who understands that parenting is a constant juggling act (www.MommyJuiceWines.com); delicious Goody Good Stuff gelatin/fat/gluten/dairy-free candies for everyone that vegans can enjoy guilt-free; and the phenomenal Cultures For Health starter kits for adventurous home cooks to make yogurt, kefir, sourdough bread, mozzarella cheese and amazing Kombucha. Each little box is like a magic trick, yielding up to 30 batches, so it's like being a top chef and a scientist at once without having to do the hard work (www.culturesforhealth.com).
The Secret Room Events style lounge benefited American Humane Association, the country's first national humane organization and the only one dedicated to protecting both children and animals. In that spirit, it's no wonder that the celebrity that got the most hugs at the event wasn't handsome Jean Luc Bilobeau of "Baby Daddy," or Sammy Rotibi of "Django Unchained." No, everyone had a crush on the charity's ambassador-for-a day: Butch, the cuddly canine star of "Cats and Dogs 3D."
Courtesy of Masiela Lusha
Masiela Lusha modeling Aquaswiss watch
Courtesy of W2LB
Kali Hawk with Words To Live By
Courtesy of Secret Room Events
Secret Room producer Rita Branch & fiance with spokesdog
Courtesy of Joseph Nicola
The Chosen handbag by Joseph Nicola
Photo by Vicki Arkoff
Judge Reinhold family & Aquaswiss watches
Photo by Vicki Arkoff
Joseph Nicola handbags
Photo by Vicki Arkoff
Swell Caroline costume jewelry
Photo by Vicki Arkoff
Stephen Kramer Glickman & Big Teaze Toys
Photo by Vicki Arkoff
Victoria Thompson of Stokes Thompson Designs