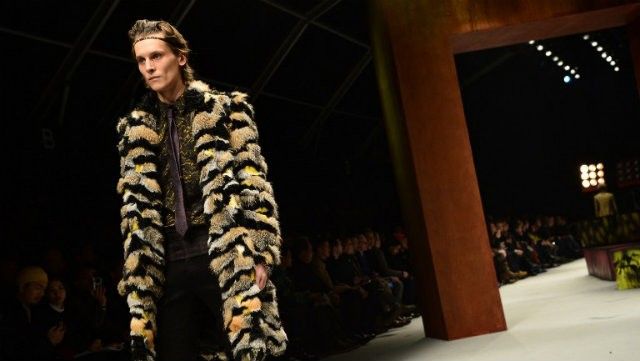 AFP Photo/Giuseppe Cacace
While a miniscule recovery of one-tenth of a percent growth happened in the end of 2013 for the Italian economy, there is a currently a lot of hope in the country. A lot of what happens at Fashion Week in Milan and what it will mean for the country as a whole is being placed on the shoulders of the event. Here's hoping for the best.
MILAN, Italy – Italy's top luxury brands show off their latest collections at Milan Fashion Week starting on Wednesday with high hopes for a recovery of the sector this year even amid the latest government crisis.
Gucci, Frankie Morello and Alberta Ferretti inaugurate six days of catwalks, presentations and fashionista parties in a celebration of creative talent that also seeks to highlight the best up-and-coming designers. Read More