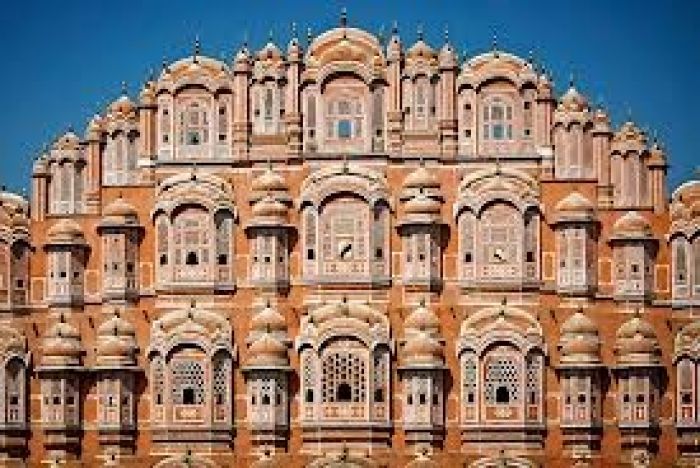 Jaipur Tourist Destination
The Royal Pink City; Jaipur is the supreme destination in India. Rajasthan carries the mud and essence of Royals. In every corner of Globe, Rajasthan is known for being a royal land. Jaipur is just 285kms away from Delhi and can be reached by any mode of transportation. Royal forts and palaces of Jaipur are ethnic to watch the architect and royal life style of Rajput royals. Travelers get royal hospitality all over in hotels and resorts of Jaipur and locals residents of city. Colors, festivals, tradition, culture are vibrant to see in Jaipur.
Know  about the Tourist destinations of Jaipur
Hawa Mahal: located in dense hub of market and street of Jaipur, Hawa Mahal is a promising monument standing in pink color outlook. The fort is named as Hawa Mahal due to number of small windows. In total 152 small windows adds beauty into Hawa Mahal. Traditional and old markets are surrounding the place with handicrafts shops, shoe shops and clothes.
Jantar Mantar: in India, in total five Jantar Mantar was built by Raja Jai Singh II. He was a great astrologer and wanted to make an observatory from where he can locate and find the position of astrological stars. Jantar Mantar of Jaipur is the oldest one of his architect.
City Palace: city palace is divided into two Mahal. One Mahal has museum and shows the glimpse of Rajput life in Rajasthan. Other Mahal is the residence place of current royal family of Jaipur. Visitors and travelers are not allowed in the residence Mahal but with an entry ticket, they can watch another Mahal having museum.
Central Museum: this museum was built by Prince Albert. It is commonly known as Albert hall. Museum houses arts and culture of Jaipur tradition.
Amber Fort: amber fort is the biggest and majestic fort of Rajasthan. It was the beginning place for bond of Mughals and Rajout royals. Later it was taken by Raja Jai Singh. Amber fort is beautifully designed in Rajput architect and style giving you a mouth gasping reaction on its first look. Elephant ride for fort climbing is a majestic ride just like royals.