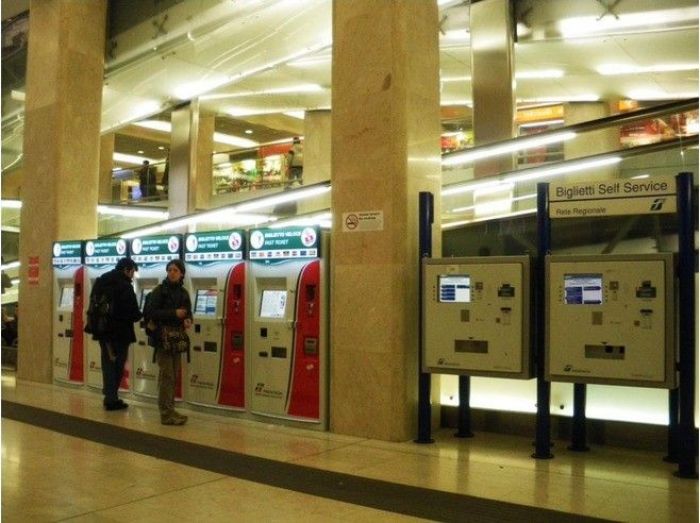 via Virtual Tourist
While there are a growing number of people who think knockoff goods are kitschy or hip, those grounded in reality still know that these fakes are a waste of money and are liable to fall apart any moment. With that in mind, I found a few articles for you to browse through that offer some good tips on keeping away from being conned or ripped off while in Milan.
SecondWatch Blog found some Swatch knockoffs in Milan. Here is a Google Translation of their site:
Milan yesterday for me eye fell on three watches are very similar in form and packaging in the New Gent Swatch. The watches are very similar at first glance to New Gent and the box is almost identical in form. The sale price is 69,00 euro, a unique choice as "expensive". The brand has seen fit to "imitate" in the form of our Swatch.
I have seen lots of watches that are borrowing from Swatch's style, but I haven't seen any that are trying to pass as Swatches, right down to the packaging. Read More
Italy is cracking down on counterfeiters of designer goods as it seeks to protect its fashion industry.
The police say that last year they increased by 63 percent the number of hours devoted to fighting counterfeiting and in December confiscated 974 tons of goods in 153 raids. Buyers of products like fake Prada handbags can be fined as much as E10,000, or $12,100, since a law change in April.
"Italy was always the black sheep - now it's becoming an example for other countries," Agostino Ropolo, chief executive in Italy for LVMH Moët Hennessy Louis Vuitton, said in an interview in Milan. His company is leading an alliance of 50 brands to develop measures against counterfeiting.
In Venice and Florence, posters highlighting "bad bags" warn tourists against buying fakes. Custom officials in Rome plan to open a museum of copied goods to educate the public this month. The sale of knockoffs has contributed to a loss of 80,000 jobs in the industry since 2001, according to a trade association, Sistema Moda Italia, based in Milan. Read More
1. Central Station
I've had to travel through Milan quite a few times now. I've been to Italy many times, I know the level of criminality is high but I've noticed Milano Centrale seems to attract so many criminals. I...
more
2. Pick Pockets
I was travelling with my Wife on 12th July 2012 to Tremezzo by taking the Train from Milan Central Station to San Giovani,the Train Schedule was at 15.10,but was late for 15 minutes,our Wagon was No....
more
3. Traffic
Driving car in Milan might be adventure (a nightmare) for you because of a very huge traffic. However, if you want to test your nerves and courage you are welcom in the club. The best entrance in the...
more
4. Touts, hawkers and others... Not really dangerous!
First of all, I need to say that this is a warning, but not really a danger. I never really felt threatened in Milan, and I think that the touts and other...
Check Out More Warnings for Milan