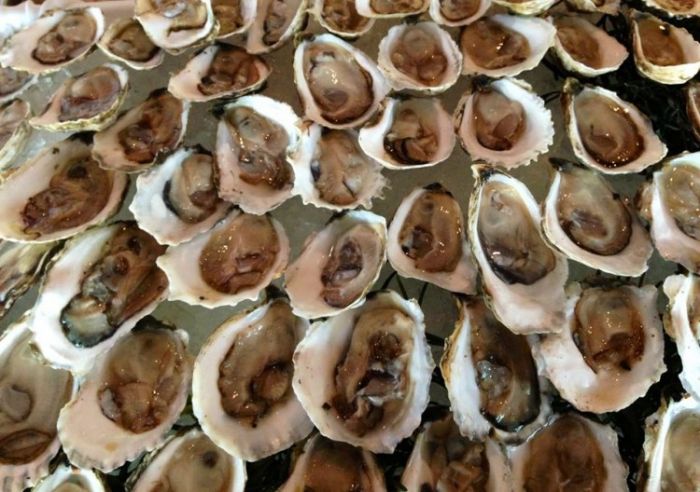 Legal Sea Foods
Legal Sea Foods is to fish lovers what Boston is to the Red Sox.
The massive restaurateur set the bar high when it first opened the seafood brand back in 1950. What originally started out as a fish market has evolved into a family-owned and operated seafood restaurant.
If you haven't been to a Legal's yet, you are in for a treat. We recently visited the Braintree, Mass. location, which moved from the South Shore Plaza across the street to a bigger, brighter and more open space. There is a massive bar surrounded by glass walls that open to a large patio in the warmer months. Adjacent to the bar is a spacious dining room walled with white subway tiles and cozy oyster bar located at the rear of the restaurant where you can watch chefs in the open kitchen prepare dishes.
We got started with the delicious smoked salmon tartare, a generous portion of fresh salmon served atop a sweet molasses brown bread topped with eggs, tomatoes, fried capers and mustard aioli. Moving right along, we sampled a half dozen Blue Point oysters and a half dozen Wianno oysters. These sweet fruits of the sea were massive and incredibly fresh served with a side of spicy cocktail sauce. Other appetizers here include sautéed mussels, fried pickles, shrimp wontons, bang bang cauliflower and crispy Montauk calamari served either Rhode Island style with hot pepper or Thai style with peanuts and pineapple.
For dinner, we ordered the chargrilled swordfish prepared Cajun style with just the right amount of spice served with a baked potato and steamed broccoli. Lobsters come in all shapes and sizes, including steamed, baked stuffed and even a lobster bake complete with a cup of clam chowder, steamers, mussels and corn on the cob. The two-pound baked stuffed lobster was a massive portion served with two sides (we chose mashed potatoes and corn on the cob).
Be sure to save room for the Boston Cream Pie topped with a rich chocolate sauce, rum caramel sauce and toffee almond crunch. It's large enough to share, but good enough you may not want to.There is also a late night menu here, available Monday through Saturday that begins two hours before close.
Legal Sea Foods is located at 30 Forbes Road in Braintree, Mass. For more information, call (781) 817-1292 or visit http://www.legalseafoods.com/restaurants/braintree-forbes-road.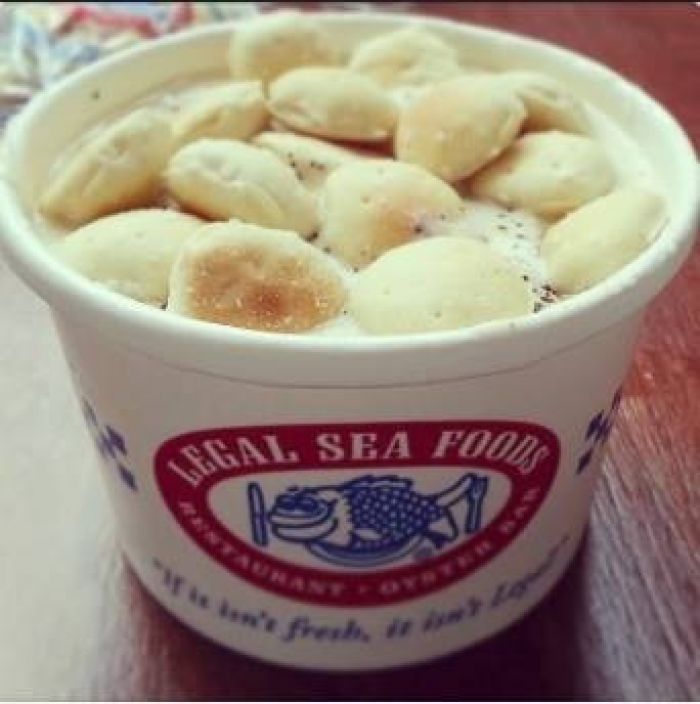 Legal Sea Foods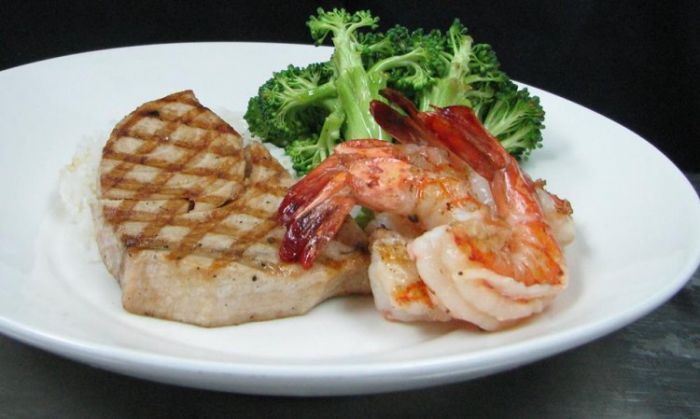 Legal Sea Foods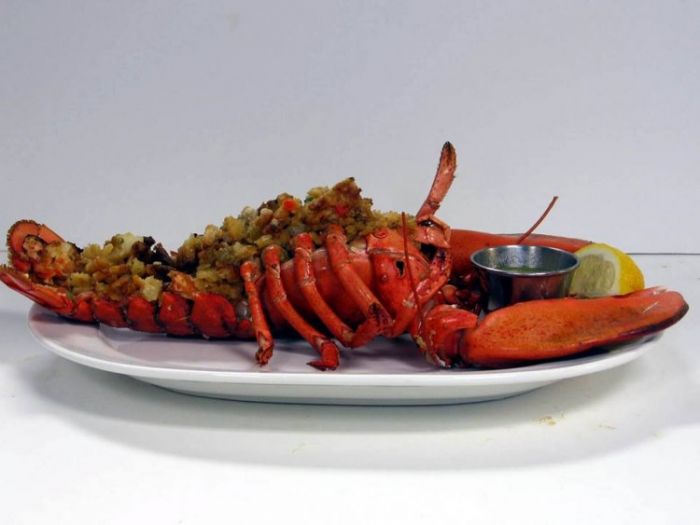 Legal Sea Foods