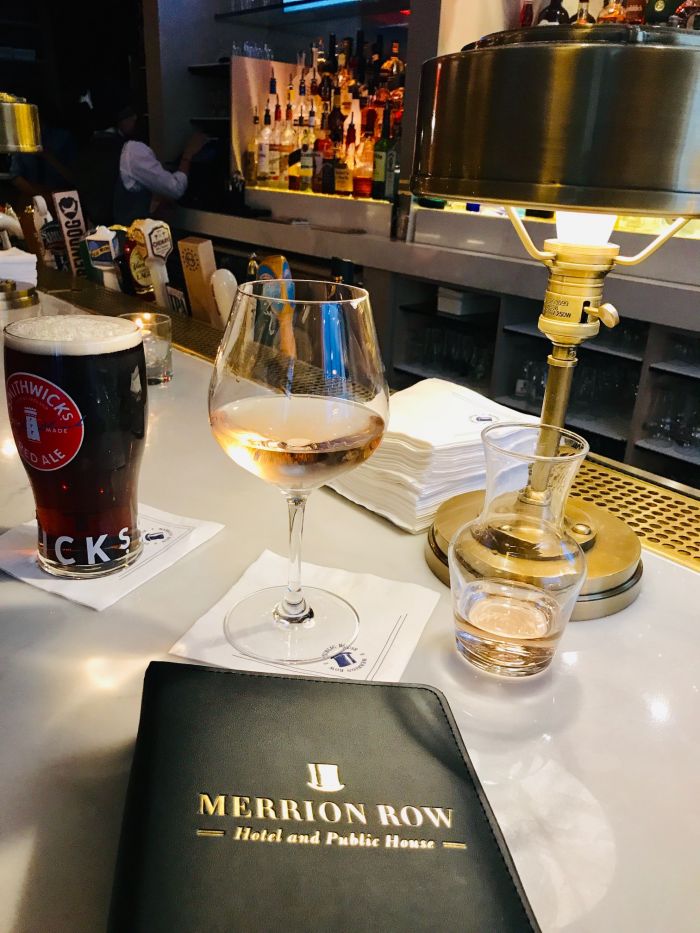 Jill Weinlein
Walking around Midtown Manhattan and into the Merrion Row boutique hotel, I immediately noticed it's pleasing scent. It's a little bit of Irish moss mixed with an essence of Abercrombie and Fitch's signature aroma.
Recently opened in December 2018, this Meyer Davis designed 28 room hotel is just two blocks from the excitement of Times Square and Broadway Theatres. As one of Times Square's first built hotels, for decades it was a restful place for local actors and artists. Now newly renovated, it has become a popular hotel for couples, business people, families and artists. An attentive host is at the small registration stand 24-hours, and check-in and check-out is painless because of its size.
Upon check-in the hospitable staff speaks in a pleasing Irish brogue, while handing guests a voucher for a complimentary Guinness or glass of house Murphy Goode wine to redeem anytime during their stay. They also give complimentary Continental breakfast cards for guests to use each morning.
Checking into room 204, the light and the bright renovated room is located in the quieter back area of the hotel. A large glass window looks out to a courtyard and the clear skylight of the hotel's restaurant below. The room seems large, even with its two leather headboard queen size Murphy beds pulled down. These premium Hypnos Lansdowne cashmere mattresses are fitted with luxury 400-thread Egyptian cotton sheets promoting the most comfortable sleeping environment.
Luxury decor with a contemporary flair includes white oak floors, Irish accents and plaid drapes. The bathroom features an elegant black and white floral tiled floor, marble counters, upscale bath products, and a large black and white tiled shower with two shower heads.
Off the lobby is the hotel's onsite restaurant Public House. We dined each morning in the airy, open ceiling conservatory with white party lights strung above. Guests can redeem their complimentary Continental breakfast voucher to receive a coffee or tea, fresh squeezed orange juice, a croissant, pastry and bowl of fruit. If they elect to order off the menu, $5 will be credited to the bill.
Before seeing the Tony-nominated show The Prom, we dined at the Public House for a pre-theatre meal. The Irish-American menu features traditional Irish fare, as well as light and healthy dishes highlighting local produce, proteins and vegetarian items. Some of the items on the menu include Shepherd's Pie, Fish and Chips, perfectly grilled Scottish salmon and lovely grain bread served with spilt pea and kale soup. The pub-like bar features 24 craft beers and a few traditional Irish beers on tap. It's one of the best restaurants in the Times Square area and Midtown Manhattan.
Next time you are staying in New York City, the staff at Merrion Row will pamper you and make sure that all of your needs are met.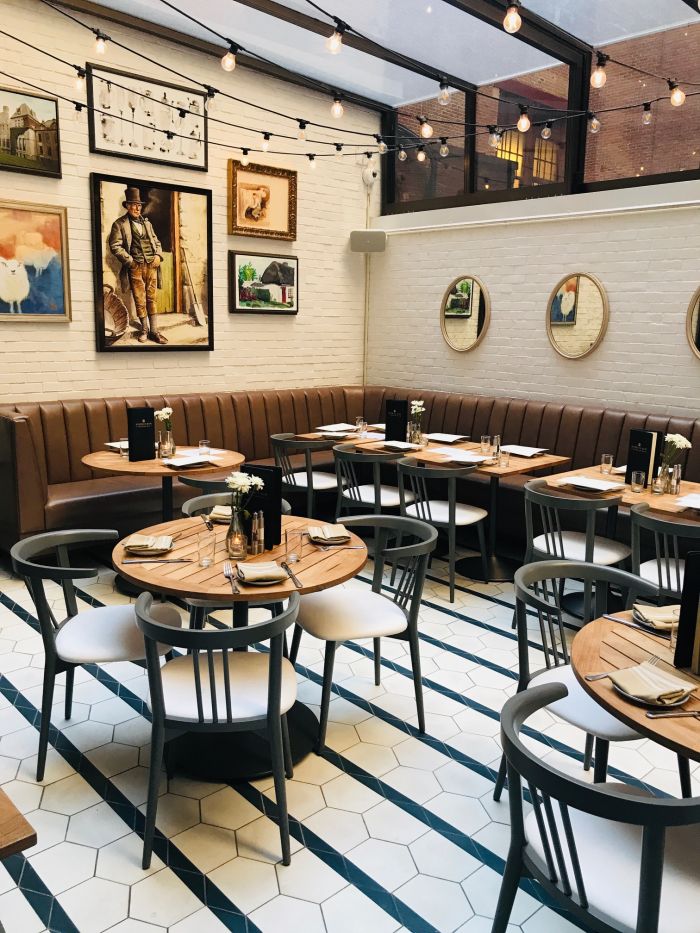 Jill Weinlein
Guests can enjoy a complimentary breakfast at the onsite restaurant Public House.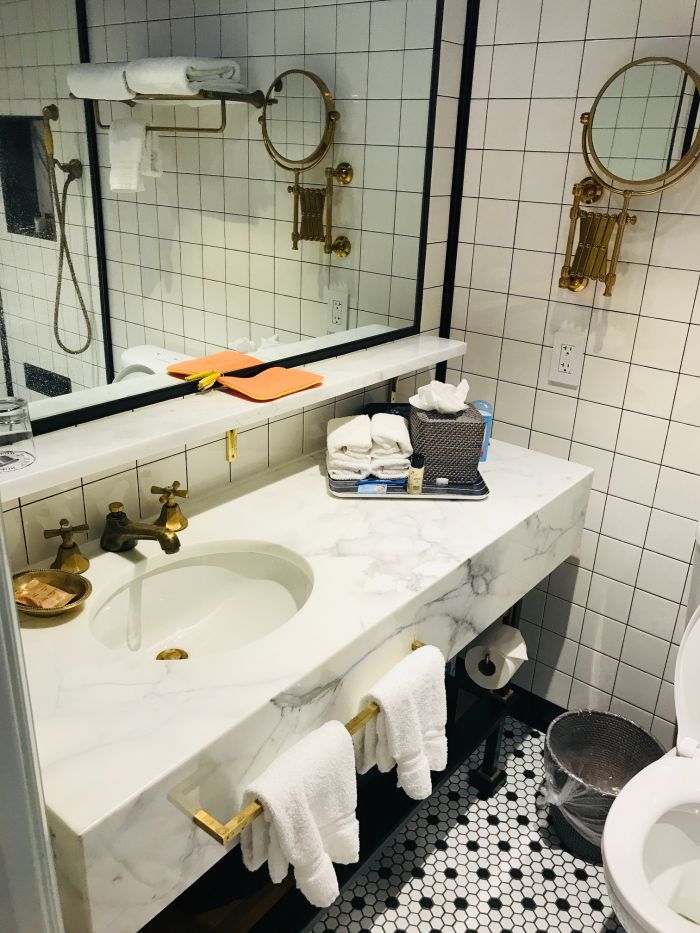 Jill Weinlein
The black and white tiled bathroom offers a large shower with two shower heads.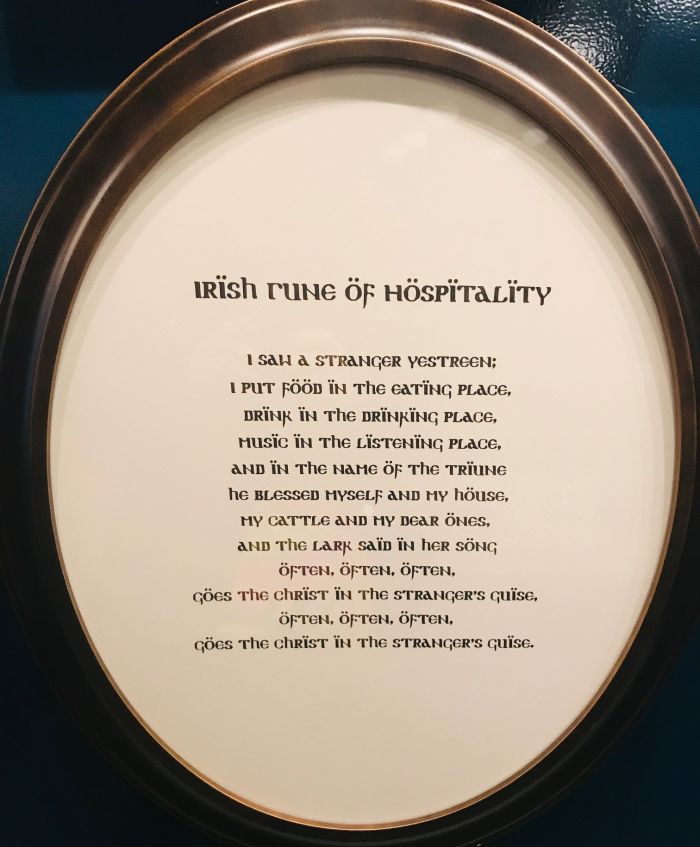 Jill Weinlein
Staying at Merrion Row, guests feel as if they are staying in a luxury Dublin boutique hotel.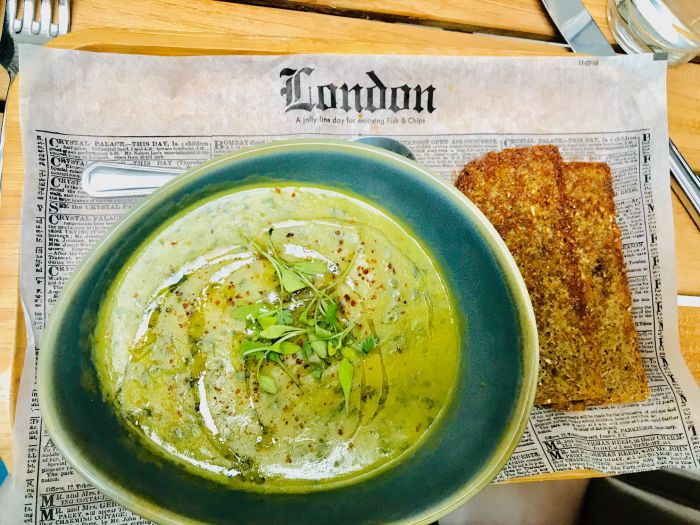 Jill Weinlein
The onsite restaurant Public House offers Irish and American fare with a modern twist.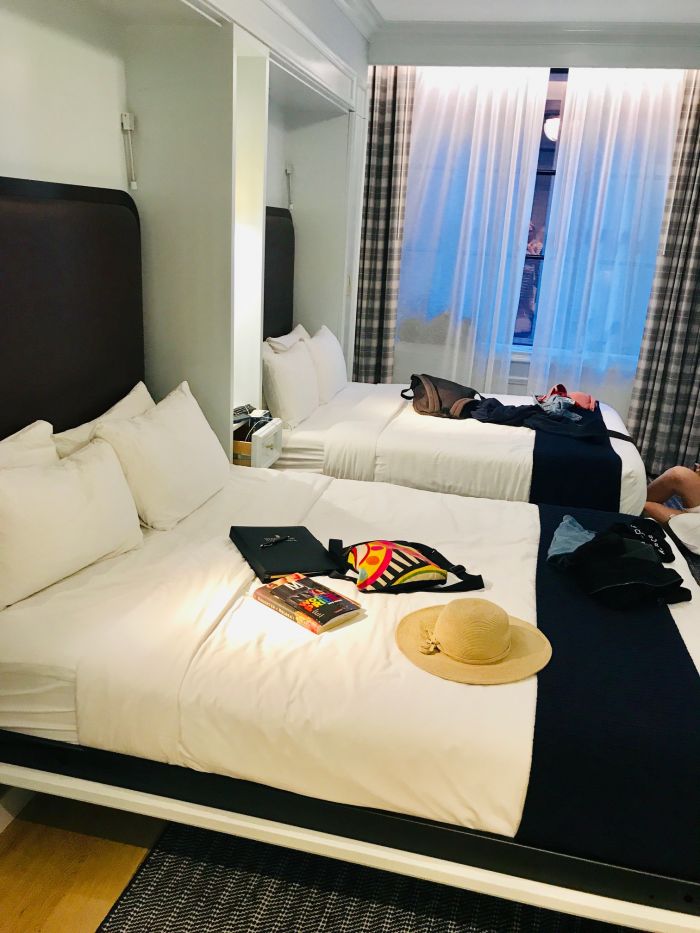 Jill Weinlein
The leather headboard Murphy beds in room 204 were the most comfortable beds I've slept on in years.