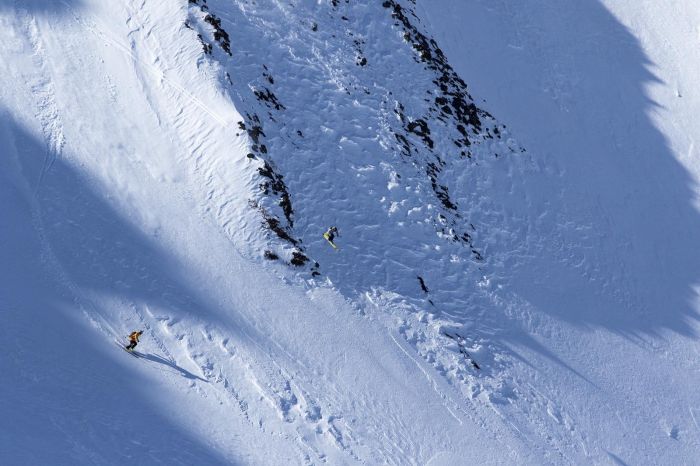 Photo Credit: Faction
There's nothing quite as amazing as untouched fresh snow, being the first person at the ski lift in the morning and having your marks be the first ones down the slopes. There's almost a luxury to even that privilege. But what's even more luxurious is finding the perfect gear to accompany you on the mountains. Whether you're a fast skier, a piste or off-piste one, a competitive one or maybe this will be your first season out there and you just want to be ready with the perfect technical gear that will keep you warm, comfortable and confident during those first lessons, this luxury snow gear is the perfect choice for you.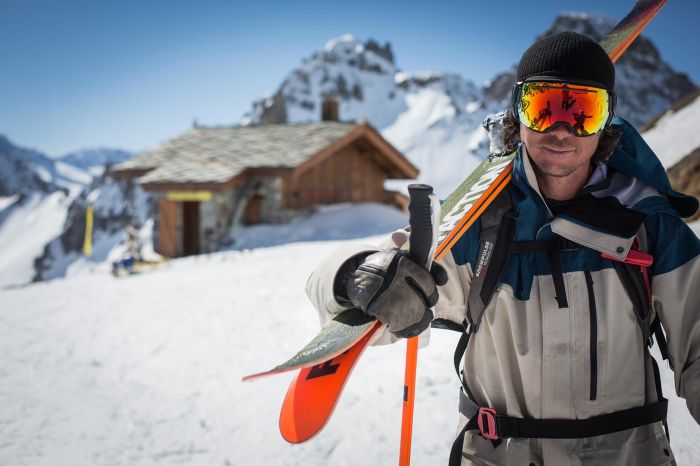 Photo Credit: Faction
Faction - Dictator Series Skis
Designed for the big-mountain skier, the competitive one, who thrives at high speeds and requires a pair of skis that will keep him going and meet any challenge on and off-piste skier might encounter. The Dictator Series Skis is a serious snow weapon and features a paulownia/poplar core and titanal metal sheets on either side. Handmade in Europe by Faction, one of the last independent ski companies, it spares no expense in making the highest quality skis you can buy.

Photo Credit: Faction
Faction - Women's Supertonic
As the name claims, Faction's Women's Supertonic skis are perfect for the fearless woman, the wonder woman who has decided it's time to take on the slopes in style and demands the best when it comes to a hard-charging ski.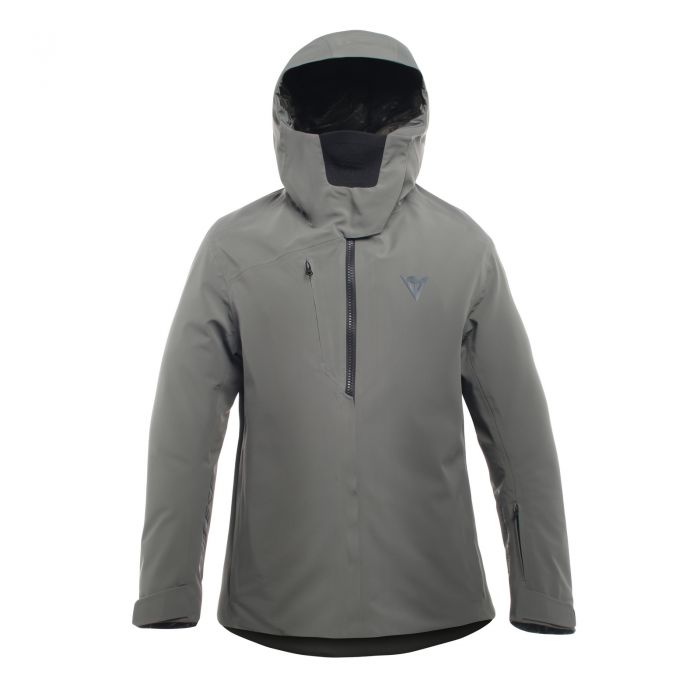 Photo Credit: Dainese
Dainese Snow Collection - All Weather Activity Jacket
Long gone are the days when looking like a teddy bear bundled up on the slopes was a cute thing. Men and women alike are looking for their luxury gear to be both fashionable and at the same time keep them warm and comfortable. This incredible jacket from the Dainese Snow Collection combines an urban look with outstanding warmth and protection for the most challenging stormy conditions and it's available in men's and women's styles.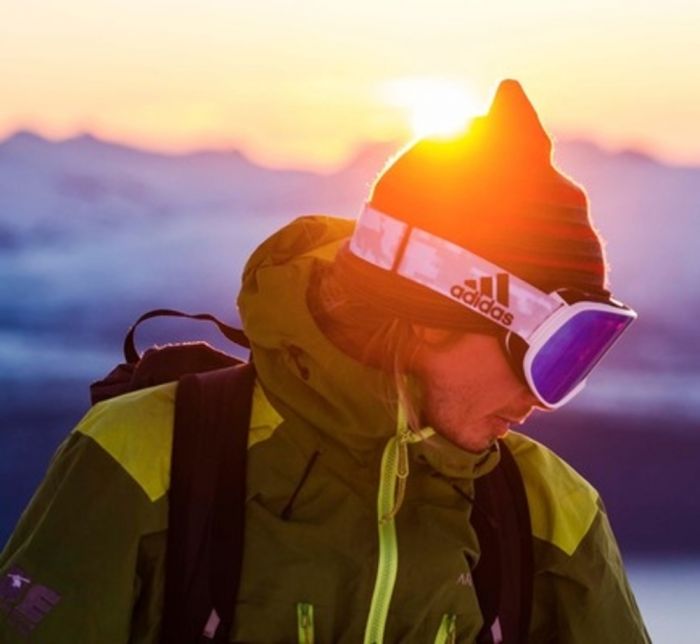 Photo Credit: Adidas
Adidas Sport Eyewear - Progressor C Goggles
A pair of good winter goggles can make or break any skier's experience on the mountain as snow can often prove to be tricky, blinding in bright sun or hard to asses in low visibility. The Progressor C Goggles are built with a Quick-Shift Lenspod System, which caters to the growing demand for easily interchangeable lenses that offer top performance in every weather scenario and lighting condition. The goggles include anti-fog lens technology and ClimaCool dynamic ventilation to prevent lens fogging, and a highly durable and scratch resistant Vision Advantage six base polycarbonate lens that provides 100 percent UVA, UVB and UVC protection. The Progressor C is headwear and helmet compatible, and LST lenses are available in select versions to ensure the best high-contrast vision in low-light conditions.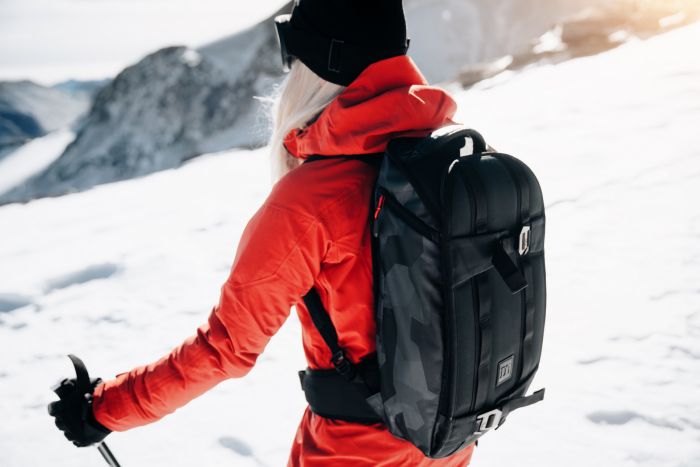 Photo Credit: Douchebags
Db Equipment - Explorer, Technical Ski Backpack
Adventure awaits with Db Equipment's new technical ski bag, the Explorer. For those seeking a technical backpack that is functional, durable and comfortable – and looks equally at home on the mountain carrying skis as it does roaming the city – there is simply no better bag than The Explorer. Designed by skiers for skiers, The Explorer's ski/snowboard straps attach skis diagonally across the bag or a snowboard vertically under the front straps, and the straps can be pulled inside the bag when not in use. Other features include a tear-proof outer shell with a water-resistant coating, chest strap, protected top pocket for goggles and sunglasses, inner pockets for avalanche gear and compatibility with hydration packs.
Aprés Ski Gear
The aprés ski time is when you get to look back on the day and relax with a cup of hot cocoa, sitting by the fire in the warmth of the ski lodge. It's your time to enjoy to decompress and loosen up. We picked a few items that will have you feeling warm and cozy in no time.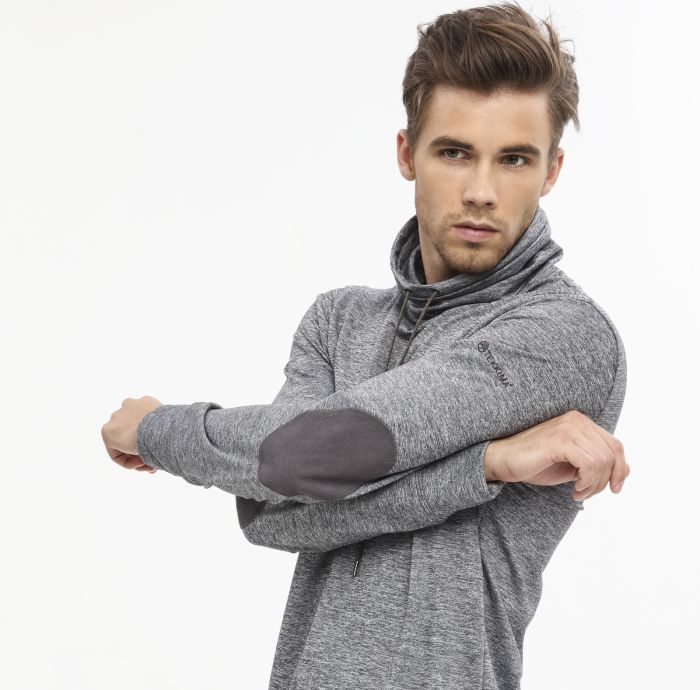 Photo Credit: Tekkima
Tekkima - Respire Pullover
A sharp pullover from emerging menswear brand Tekkima. A chimney-collar pullover that's high on style and low on fuss. It's ultra-light but super warm and perfect for layering under a jacket or vest. Simple styling makes it easy to pair with sweats at the cabin or with jeans when you hit the town to enjoy that crisp evening air and check out the holiday lights.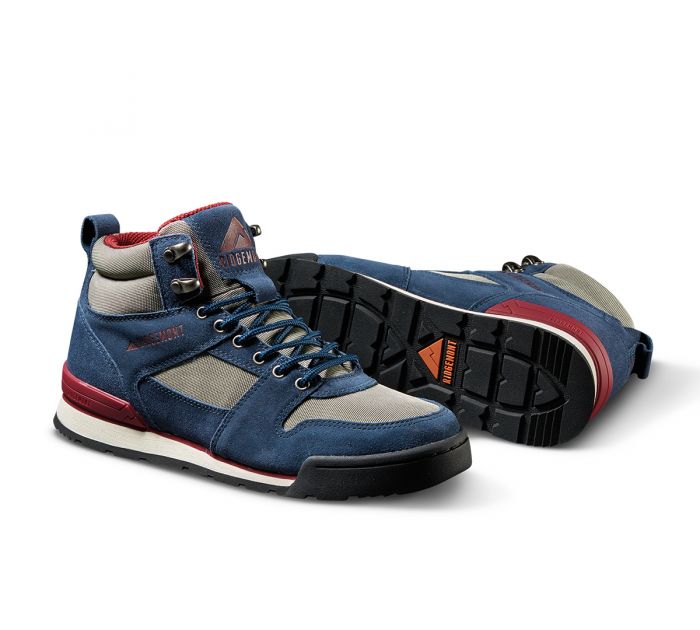 Photo Credit: Ridgemont Outfitters
Ridgemont Outfitters - Monty Hi
The Ridgemont Outfitters' Monty Hi is an ode to the classic light hikers of the '80s. There's a fantastic feeling of lightness when taking off the ski boots. It's like all of the sudden, you're walking on the moon. With a classic style and slimmed downed proportions the Monty is perfect to put on when the skis and boots come off.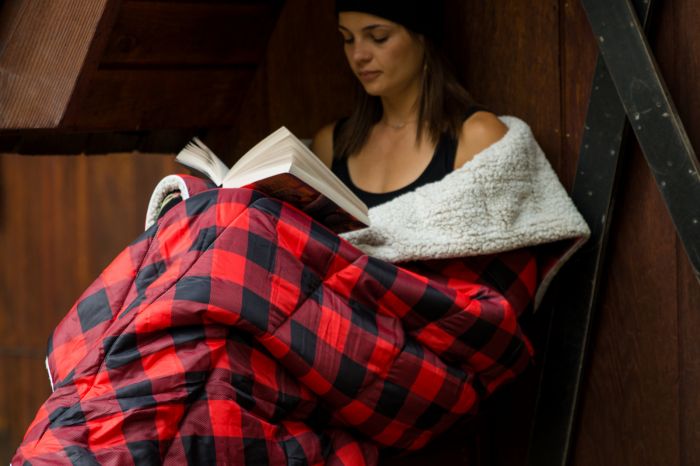 Photo Credit: Rumpl
Rumpl Sherpa Puffy Blanket
Cozy up by the fireplace with the Sherpa Puffy. Made of a high-quality and water-resistant matte nylon fabric on one side, and impossibly soft, high-pile Sherpa fleece on the other. It is the perfect cabin companion that will keep your snuggling and even dozing off on the sofa.