SPONSORED BY THE ALL-NEW 2013 LEXUS GS COLLECTION


Michael Mina Posted: February 2012 | Make a Comment
MEET THE CHEF


Michael Mina Once the poster boy for dotcom-era Bay Area expense account dining, Michael Mina has proven to have more tenacity — and a better ability to "diversify a portfolio" — than most of the flash-in-the-pan millionaires that frequented his first flagship restaurant, Aqua, in the late 1990s.

He's teamed up with hotel partners and sports figures (Andre Agassi was an early investor), ventured away from seafood to open steakhouses and upscale gastro-taverns, and expanded into a dozen other markets beyond San Francisco throughout the past 15 years. With a new venture, Wit & Wisdom Tavern, opening at the Four Seasons Hotel Baltimore in November and a 2011 "Restaurant of the Year" award from Esquire for his eponymous San Francisco flagship, Mina might be a man on the move; but he's also rock-solid in his original market. We missed him by 15 minutes at the Food & Wine All-Star Weekend in Las Vegas, but tracked him down a week later to secure this Q+A.

Restaurants: Over 15, including MICHAEL MINA, NOBHILL TAVERN and BOURBON STEAK
Location: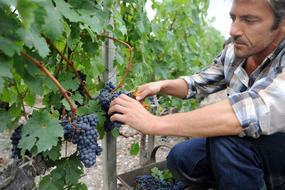 Sure, you can drink wine you bought from a store like everyone else, or you could help make your own and impress your friends and family with your amazing winemaking skills. If you'd opt for the latter (and why wouldn't...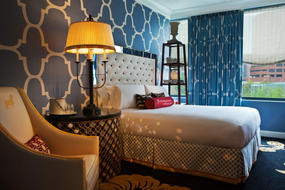 There are few places in America with a richer history than Philadelphia. Benjamin Franklin flew his famous electricity-seeking kites there, the Quakers settled in the area to escape religious tyranny, and Betsy Ross sewed flags in her quaint cottage...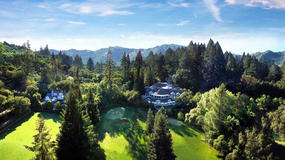 Owned by local vintners and surrounded by the beauty of the wine country, Meadowood Napa Valley is a premier resort for getting to know the area and absorbing its fine wines, culture and dining delights. The property's interiors are...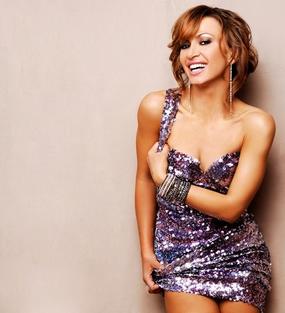 If you're ever going to achieve your secret dream of winning the mirrored-ball championship trophy on Dancing With the Stars, well, the fact is that you're going to have to train. And here's your opportunity to do so in...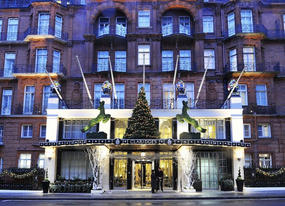 Claridge's, a landmark hotel in London's posh Mayfair neighborhood whose admirers include Angelina Jolie, Brad Pitt, Nicole Kidman, Kate Moss, Mick Jagger, Madonna and Victoria Beckham, has unveiled what is undoubtedly the world's most...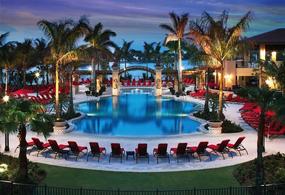 The PGA National Resort & Spa in Palm Beach Gardens is famed among golf aficionados for the chance to tee off on the same hallowed greens as the pros. Since 2007 the incredible 2,340 acre property has played host to the Honda Classic,...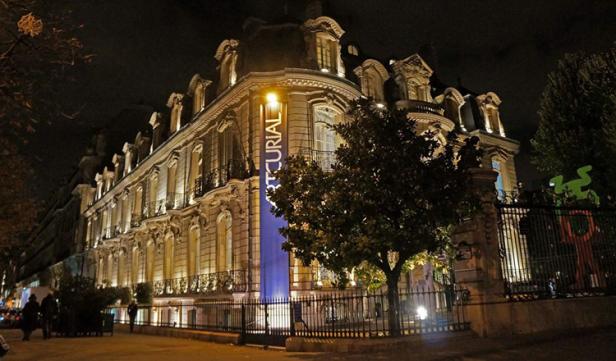 Real estate developer Thor Equities, in conjunction with Dutch property firm Meyer Bergman and Israel-based Harel Insurance and Finance Group, has purchased the prestigious address 65-67 Avenue des Champs-Élysées in Paris for over...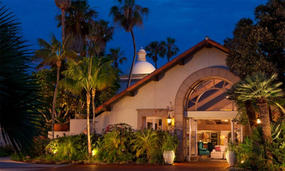 Kona Kai Resort & Marina in San Diego is going through a bit of an identity crisis; one that is taking $22 million to fully realize. Currently, when you visit the property, you can see that it remembers what it once was, sees where it wants...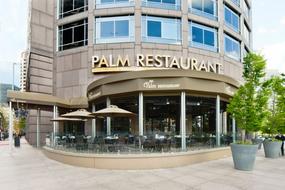 When I heard The Palm steakhouse was shutting its doors nearly two years ago and relocating from his Copley Square location to an undisclosed spot, I anxiously awaited its reopening. The new property opened this past spring at One...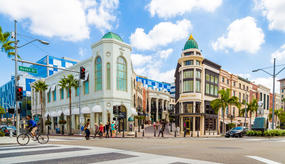 2014 marks the centenary of the founding of Beverly Hills, and to celebrate the occasion, five of the city's top luxury hotels are each creating custom luxury suites. Called Suite 100, the selection of luxe rooms will be available for booking...

Featured Luxury Hotels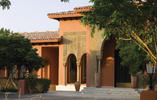 Jeddah, Saudi Arabia
Park Hyatt Jeddah - Marina, Club and Spa
Experience one of the premier 5-star hotels and resorts in Jeddah, Park Hyatt...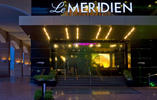 Panama City, Panama
Le Meridien Panama
On the edge of the Bay of Panama overlooking the old and new quarters of the...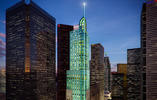 Toronto, Canada
Trump International Hotel & Tower Toronto
Crowned by an articulated spire 900-feet above the Downtown Toronto's financial...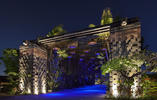 Bali, Indonesia
The St. Regis Bali Resort
Bask in luxury on the soft, sandy beach of Nusa Dua, the Garden of Bali, where...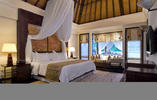 Bali, Indonesia
The Laguna, a Luxury Collection Resort and Spa
Nestled on Bali's finest white sand beach overlooking the majestic Indian Ocean...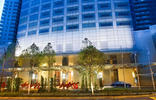 Singapore, Singapore
The St. Regis Singapore
Bask in the tropical summer at the heart of the shopping and embassy district...
LET'S CONNECT LUXURY NEWS & MORE