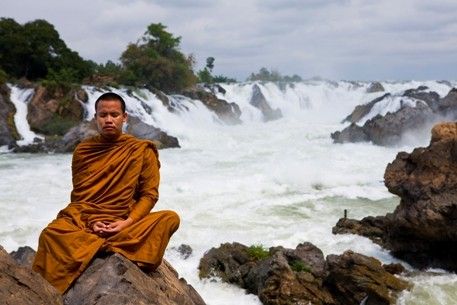 Four Thousand Islands
Embracing adventure in Laos, Luxury Travel has launched the two week "Ultimate Laos Discovery and Luxury Adventure Tour".
......

Luxury Travel Ltd. has served the luxury travel industry for many years, and their staff has acquired first-hand knowledge about the travel market. Their advisors have visited their recommended destinations, and have personally checked out the finest hotels, resorts, and restaurants to create unique experiential tours designed for discriminating travelers.

On this Ultimate Laos Discovery and Adventure Tour, intrepid travelers will discover the best places in the capital Vientiane, Northern Laos, Luang Prabang, the Plain of Jars in Xieng Khoang and Southern Champassak. The tour starts in Vientiane in the North and finishes in Pakse in the South.

"This Ultimate Laos Complete Discovery and Luxury Adventure Tour, which covers most highlights of this culturally and scenically diverse country, combines the ancient wonders of Luang Prabang and exotic northern Laos near the Chinese border, rustic Houei Say in Bokeo Province, Luang Say Lodge in Bak Beng and the Unesco Heritage listed site Luang Prabang. You will discover the enigmatic Plain of Jars in Xiang Khoang, be amazed at the rural beauty of the Bolaven Plateau and experience spectacular Wat Phou in the South. While Laos does not offer a coastline or famed beaches, it does have 4,000 islands in the south, as well as the Khonephabangeng Falls, the largest waterfall in Southeast Asia. Your adventure trip will end in Pakse, Champassak, which is one of the most attractive places Laos has to offer in terms of culture, nature and history, not to mention the majesty of the Mekong River" said Toon, Tour Manager at Luxury Travel Ltd. Laos.
For many travelers, the image of this landlocked country is laid-back, serene, rustic, and filled with mountainous regions along the banks of the Mekong River. Laos keeps its ancient charm largely intact, and also offers an exceptionally varied topography and multilayered culture.

Travelers will fly to the Vientiane and explore its French colonial buildings, ancient temples and colorful markets. Travelers will then fly to Luang Nam Tha to discover its surrounding areas in the mountainous north, encounter numerous hill tribes, explore local markets, then drive to the exotic destination of Hoei Say which is at the Laos and Thailand border gate.

Vacationers will take a boat trip down the Mekong River to Bak Beng and Luang Prabang for a four night stay, and then drive to the mystic Plain of Jars in Xieng Khoang. The, fly to Vientiane, the capital city, for a two night stay.

Then, fly from Vientiane to Pakse to explore Southern Laos. Champassak boasts many historical sites as well as places of natural beauty, including the largest falls in Southeast Asia.
Joining this tour, travelers will discover the best of Laos, including two world heritage sites, taste different Laos cuisines, trek to villages, stay in various lodges and enjoy charming hotels.

"It is not just a luxury adventure tour, but a truly authentic and unique experience. This trip emphasizes the scenic and natural beauty of Laos, minimizing your time in big cities, yet balancing authenticity with the best available accommodations and service. Fun activities include trekking, natural walking, caving, boating, farming, elephant riding, and leisure biking." Said Hung Nguyen, Sales and Marketing Manager of Luxury Travel Ltd.

"Touring is flexible, with your own expert guide and driver in each destination, and each day is tailored to your personal interests, schedule, level of energy, and travel preferences. We ensure this trip to Laos introduces you an exciting mix of natural, cultural and taste adventures, accentuated by exotic and off the beaten path places and lodges in Laos.'

Luang Prabang, a former royal capital and now a World Heritage site listed by UNESCO, is perhaps the highlight as it is the city of the Buddha of Peace and lies at the confluence of the Mekong and Khan rivers in the mountainous north. This sleepy former capital is home to hundreds of saffron-clad monks who inhabit its more than 30 pagoda-like temples. Yet it also offers a growing number of chic hotels, many of which are housed in refurbished French-colonial buildings.  There is also a wide array of outdoor restaurants, which offer mouth-watering fusion dishes.

The tour price starts from US$ 3726 per person in twin shared accommodations and includes all transportation, boat trips, porters, all domestic flights in Laos, meals, entrance fees and the services of an English or French-speaking guide.

Luxury Travel Ltd is a long established Asian specialist in the art of travel and serves today's most sophisticated travelers, in privately guided and fully bespoke holidays in Vietnam, Laos, Cambodia, Myanmar and Thailand.
Luang Prabang Laos
Luang Prabang Laos