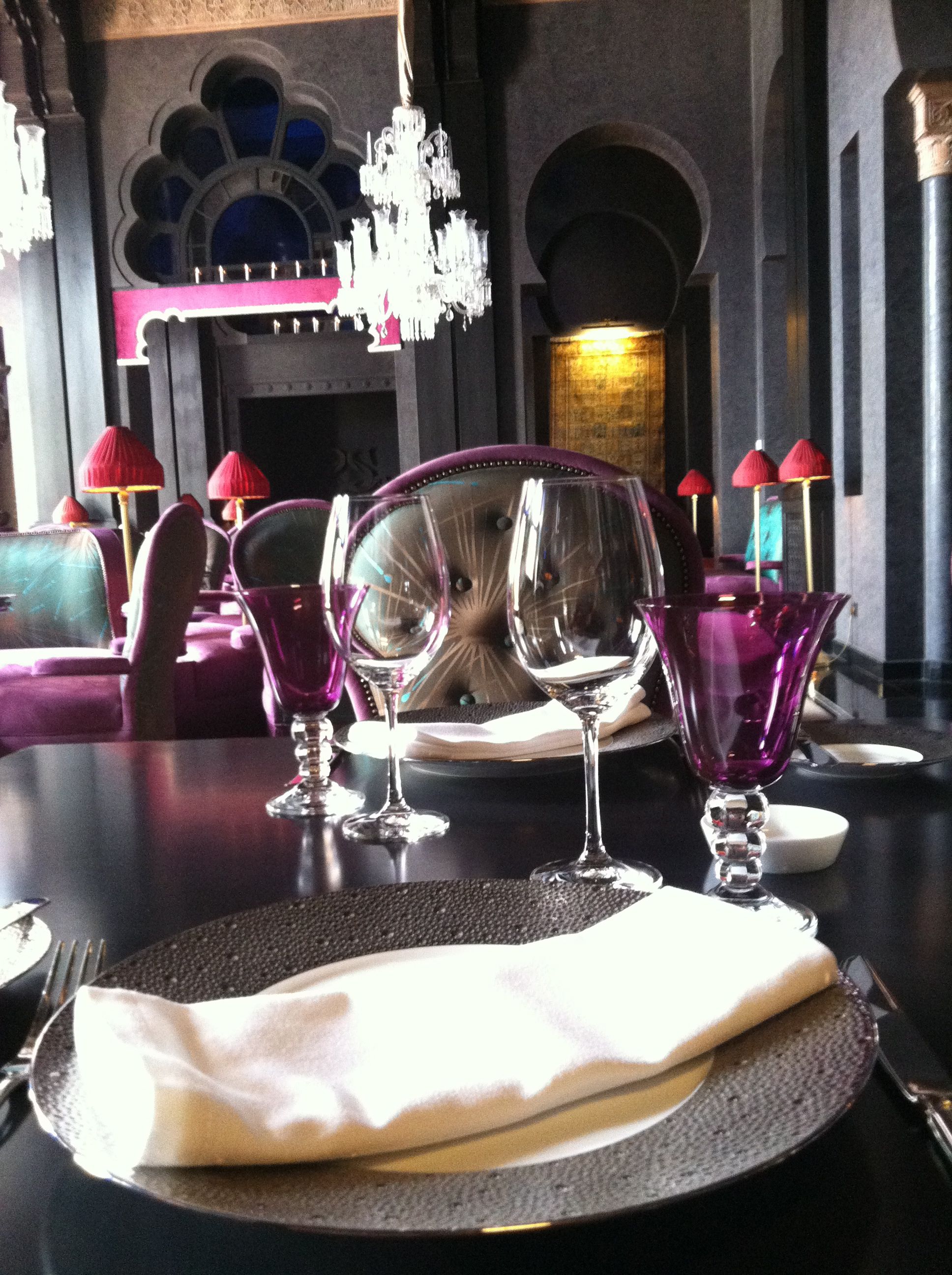 With its brilliant lights and mysterious shadows, vibrant colors and rich culture, this fertile oasis, makes morocco a country of contrasts, designed to experience the magic of infamous Arabian nights. Morocco stands between tradition and modernity, once a destination for intrepid travelers looking for exotic adventures, in the last 20 years it has transformed into a very glamorous retreat. The journey starts in Marrakech, near the foothills of the snow capped Atlas mountain, this former imperial capital has experienced an incredible touristic evolution that transformed it into a major jet-set destination, for the likes of the affluent of the world, in search for a peaceful hideaway. 
One of these hideaways is the Royal Mansour, nestled inside the ancient city walls, a true king's palace. Built and developed by the present king, Mohammad IV, he started the construction soon after being crowned. The cost of the construction is to this day unknown, the amount of time spent was endless, but the results are majestic. A classic display of Morocco's most delicate architecture and craftsmanship, it was made with only the very best in the country. For five years, 1,500 of the best craftsmen of the country worked diligently to produce this one of a kind hand-made palace, where bronze, marble, and cedar compete to bring about the most intricate designs. A legacy for future generations, the Royal Mansour was designed to parallel a medina within the medina. With its narrow, orange passageways that open into squares laced with running water and luxurious vegetation, it offers its guest an unparalleled experiences of wonder and emotion.
Our next hideaway is where one man's dream came to fruition at the Selman Hotel. Inspired by his love of Arabian horses Abdeslam Bennani Smires, took on this ambitious project. Located just outside of Marrakech's vibrant medina, the Selman's distinguishing feature is their band of purebred Arabian horses and designer luxury stables. From the moment you arrive, the architecture alone creates a flawless environment. Designed by the same French designer as the legendary Mammounia Hotel, Jacques Garcia, the Selman reflects Garcia's dramatic tastes. Moments linger with the presence of the thoroughbred Arabian horses, symbols of a bygone grandeur, which embody the spirit of Selman and invite the joy of living. The Selman boasts an exceptional spa, the "Espace Vitalite Chenot" is a renowned French technique spa only found only in very exclusive locations around the world.
Between mountains and sea, the imperial country of Morocco has had a mystique appeal that has evolved and transformed into a perfect combination of Oriental customs and modern day designs, transporting visitors into another world. A world seen only in myths and stories, the Arabian nights tales come to life at each one of Morocco's luxury hotels, making you feel like royalty in this opulent kingdom.
Paulina Gallardo
Paulina Gallardo
Paulina Gallardo
Paulina Gallardo
Paulina Gallardo