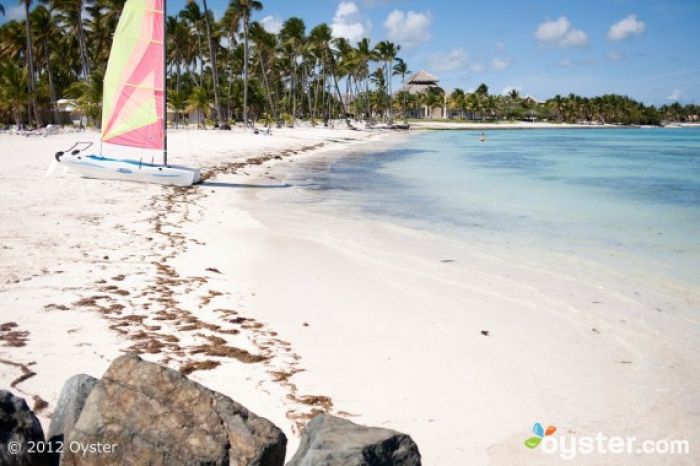 Oyster.com
Do you love to travel...building up your taste for a wonderful experience, until you arrive at your destination and find out that the hotel and resort accommodations aren't what you thought you booked? Well, have I got something for you...a website that will prevent that from ever happening again: Oyster.com.
Hilary Walke, EditoratOyster.com, shared that the "Hotel Tell-All", was founded in 2008 and launched in 2009 as a result of mediocre to poor experiences had by its CEOs. After extensive travels, they often concluded that information about hotels on websites was either lacking and unsatisfactory or just downright untrue. It is a small company with big purpose--meeting the needs of all looking for 3 to 5-star hotels.
They bring the truth to what's being advertised by sending out special, trainedinvestigators to visit, photograph, review and rate accommodations around the world. The site features reviews with hundreds ofphotos of each location. "Photo Fakeouts" is a particularly fun comparison and contrast look between what is being advertised on hotel websites versus what actually exists. ( http://www.oyster.com/hotels/photo-fakeouts/ ) The site also supports navigation based on what you're seeking by allowing a visitor to browse the site by plugging in desired amenities and locations. Additionally, the website just launched its iPad application. ( application.http://www.oyster.com/apps/ipad-promo/ )
Oyster.com states its mission in good, old layman's terms:
"Oyster has a very simple mission: to give a comprehensive preview of the hotels you might choose to stay at, from the beds you'll sleep in to the bathrooms you'll use to the food you'll eat.
Oyster supplements firsthand written critiques with hundreds of honest photographs about each property visited. They love taking beautiful photos of the world's best hotels. But they're also not shy about showing the mold in the bathroom grout, the unwiped table in the restaurant, or the garbage piled around the corner from the pool. These dirty little secrets can ruin a trip but are hard to discover on the Web. Oyster is here to change that. "
Oyster.com
lives up to its name and allows its visitors to truly let the world be their oyster.
Oyster.com
Pool at Four Seasons Maui
Oyster.com
Entrance of Liberty Hotel Boston
Oyster.com
Piano suite at Hotel Elysee New York
Oyster.com
Lobby at Beverly Wilshire Four Seasons
Oyster.com
Point Grace on Turks and Caicos Islands
Oyster.com
Pool at Four Seasons Maui
Oyster.com
Oyster.com Shots
Oyster.com
Oyster.com iPad App