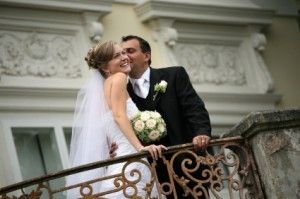 When a newlywed couple is planning a romantic honeymoon, several destinations pop into their head almost immediately. Paris, Milan, Hawaii, Venice and the Caribbean are generally high on the list, sure. Believe it or not, though: there's another city that will offer you a honeymoon experience like no other and that is Adelaide, Australia.
Located on the southern coast, Adelaide offers an ideal balance of romance, culture, adventure and intimacy that rivals any of the traditional honeymoon capitals of the world. Before booking your flight and hotel, learn about the good, bad and just plain dangerous aspects of planning your honeymoon in Adelaide.
Sights
Many honeymooning couples flock to exotic locales – including Jamaica, Hawaii or Barbados – for one reason: the legendary beaches. Forget these crowded tourist traps and instead enjoy the miles of pristine white sand surrounding Adelaide, including Boomer Beach, which is the ideal spot to lounge in the sand or take a beginners surfing lesson.
The Adelaide Botanic Garden features a water lily pavilion that boasts a giant example of the breathtaking foliage, a glass and steel archway that recreates a tropical rainforest environment and a completely restored palm house originally built in 1877. Walking tours through the gardens occur daily and are completely free.
The Art Gallery of South Australia is located in Adelaide and contains a variety of exhibitions and collections that feature artists from Australia and across the world. Within walking distance of the museum and the city's center lies the Adelaide Zoo. Get up close and personal with a koala, feed a variety of adorable baby animals or just stroll through the impressive shady park and witness exotic creatures you've only seen on television.
Sounds
Aside from the zoos, museums, beaches and other natural wonders, Adelaide is also known for its diverse musical culture. This includes the Adelaide Symphony Orchestra, Adelaide Youth Orchestra and shows by several famous rock bands that found their start in this picturesque town, such as The Angels, Cold Chisel and Fire!. Adelaide is also home to two of Australia's premiere dance troupes, the Leigh & Warren Dancers and the Australian Dance Theatre.
Wineries
Once you've taken in the tourist attractions, enjoy a little adult-only entertainment by touring one of the many wineries scattered around Adelaide. Located a half hour drive away from the city lies the Barossa Valley, which features over fifty wineries to tour and enjoy a few glasses of wine. The majority of these wineries offer free guided tours, wine tasting and have a variety of vintages for sale.
Adelaide Hills boasts some of the most impressive scenery and wineries in all of South Australia. Scattered in with the wineries, which primarily produce Pinot Noir, Chardonnay and Sauvignon Blanc, you'll find a variety of whimsical hotels, B&Bs and restaurants to experience in-between wine tastings and strolls through the breathtaking countryside.
Festivals
When planning your honeymoon to Adelaide, consider postponing your trip until March, because this is festival season in this culturally diverse city. The locals often refer to this month as 'Mad March' because of the flurry of activities and tourists that flood the city. The Adelaide Film Festival, Adelaide Festival of the Idea, Adelaide Writers' Week and the Adelaide Cabaret Festival are only a few of the celebrations that take place throughout the city in March. Another must see event, Tasting Australia, is a week-long festival that celebrates the various foods and wines that are uniquely Australian. Tasting Australia is a huge event and generally kicks off in April or May.
Honeymooners Beware
Adelaide has many impressive sights and sounds to offer, but not everything is flamboyant festivals, well-kept beaches and delectable wine tastings. As with any trip to an unknown land there are hidden dangers that you should be aware of before visiting southern Australia. Keep these points in mind before making any final decisions on your Adelaide honeymoon:
Snakes: Southern Australia is home to a variety of potentially deadly snakes, including the black, brown, copperhead, and tiger snakes. These bush snakes are commonly found in the wilder regions around Adelaide, so beware when you take a romantic stroll outside the city proper.
Sharks: Although it's rare, there are sharks in the waters around Adelaide. The ocean also features the highly poisonous blue ringed octopus, which hide in small crevices and under rocks.
Weather: Steer clear of Adelaide in the summer months, as the temperatures can easily exceed 110 degrees Fahrenheit or more.
Remember that the good points of Adelaide greatly outnumber the bad and don't let those few negatives steer you away from the unique experience. When you're friends brag about their honeymoon in Paris, London or the Bahamas, just chime in with your unique trip to the rugged, beautiful and cultured city of Adelaide.
This article was written by Erica Gustafson who is a freelance media consultant for the Park Hyatt Sydney hotel. She enjoys traveling throughout Australia and writing about her experiences.