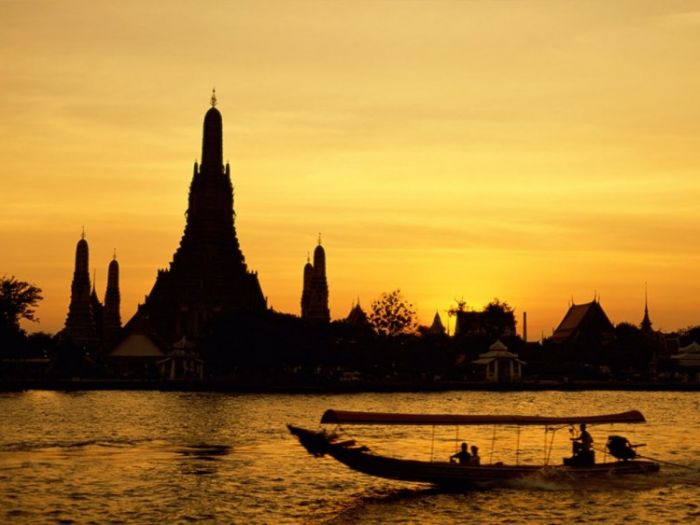 bookyourgolf.net
Thailand is a place which is exploding with a rich culture and an enigmatic vibe. For those who are looking for an unforgettable getaway which will allow them to enjoy the luxurious lifestyle, this is definitely the place to be.
If you have crossed-out Paris, Italy, Spain and other popular destinations for posh vacation, venture into a relaxing vacation around Thailand. Here are some tips on how to fix your itinerary so you can ensure that every single minute will bring you so much delight.
Arranging the Flight - Have a good start on your vacation by ensuring that your flight booking is arranged ahead of time. If you are landing at BKK airport or the Suvarnabhumi Airport, prepare yourself to encounter thousands of people. Yes, this airport can be very busy all year round. For guaranteed comfort during the flight, one of the best options is Thai Airways' business class trip. Aside from having ample space to lie down during the flight, there is also more privacy and a few extra pampering during the flight. This includes excellent food and use of impressive on-board facilities.
Airport and Hotel Transfers - If you are aiming for arriving in style, then better make sure that you have arranged for car hire. For example, AVIS has a fleet of vehicles which you could choose from. You can get a luxury car with accompanying chauffeur who will pick you up from the airport and drive you to your hotel. You can also arrange for a car hire which will enable you to use the vehicle during your stay in Thailand. Booking for such services will save you from the need to constantly hail a cab when you go around Bangkok.
Luxurious Bangkok Hotels - The city of Bangkok is tattered with multitude of hotels, from budget inns to really lavish hotels. If you are willing to spend about 6,000 THB or more, among the best options include the Sukhothai Hotel Bangkok, Sofitel Bangkok Sukhumvitand and The St. Regis Bangkok. Intercontinental Bangkok and Shangri-La Hotel Bangkok are a tad cheaper but their accommodation will certainly fulfill your standards. For these hotels, you can also ask their concierge when you need information about popular destinations, car hire services, best restaurants or other things that you might need during your stay.  
Shopping in Style - When you arrive in Bangkok, you will easily notice how the streets are lined up with multitude of shops and stores. Interestingly, this city also has countless number of malls which offer a wide variety of both local and international products. If you want to avoid the crowded streets and the malls which are packed with shoppers, the best place to go to is the Siam Paragon. This does not cater to all shoppers since their products are primarily luxury goods and branded items. The mere façade of this place already suggests how posh it is. In this mall, you can even go shopping while wearing your high heels because there is no need to sweat while splurging on the trendiest fashion brands and finest products.
Spend time in Bangkok and witness the impressive sights in here. With the high-class destinations and accommodation in this city, you will definitely have a relaxing and memorable stay.