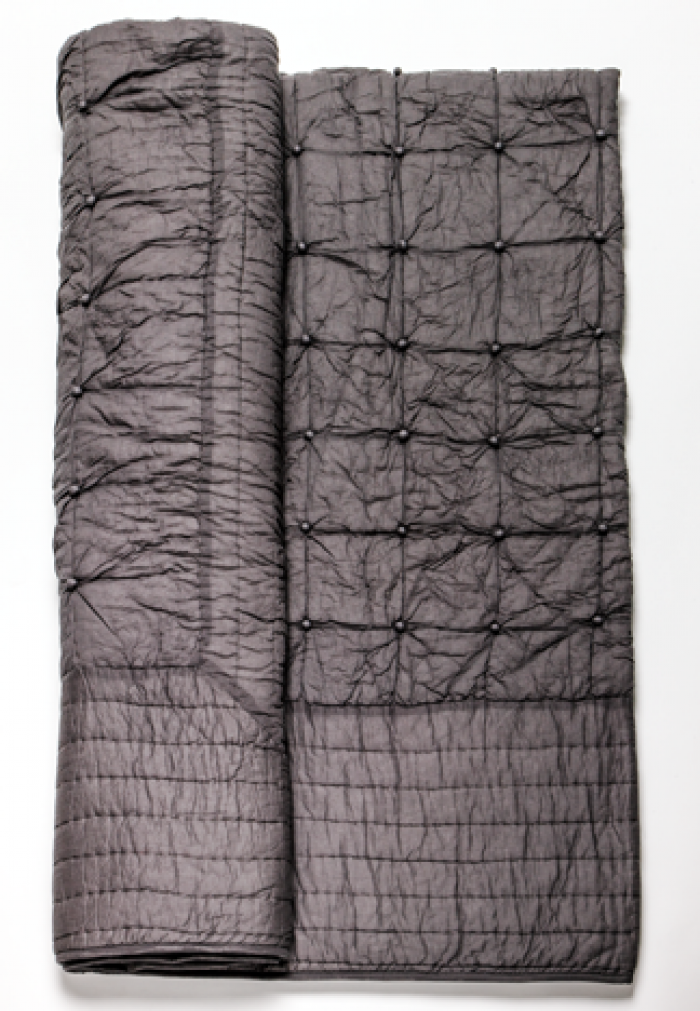 Sacred Sleep
Sometimes in life, there is nothing better than a great night's sleep. You've worked long and hard for it so now is the time to reap the rewards.
One of the best ways to ensure a sound snooze is by getting started with great bedding. We introduced you earlier this year to Sacred Sleep, creators of the botanical bed collection made of eucalyptus fibers and cotton.
Their sleep collection just got better as they have recently expanded their product line to now include organic cotton bedding. We recommend snuggling up with the charcoal grey Stella comforter, which is as gorgeous as it is comfortable. This super soft luxurious blanket is made of organic cotton from India and contains beautiful details. Health conscious and environmentally aware consumers can now rejoice that they have created a private healthful sanctuary of their own.
This quilted comforter, while lightweight, provides the perfect amount of warmth on a cool fall night while its luxuriously soft cotton offered just the comfort we needed for a great night's sleep. (This comforter is available in queen and king sizes).
Sacred Sleep also offers a line of duvet sets, including a beautiful cotton ruffled duvet.
Best of all, it is machine washable.
For more information and a better night's sleep, visit www.sacredsleep.com. After all, as the folks at Sacred Sleep attest, "sleep is sacred, so are you."