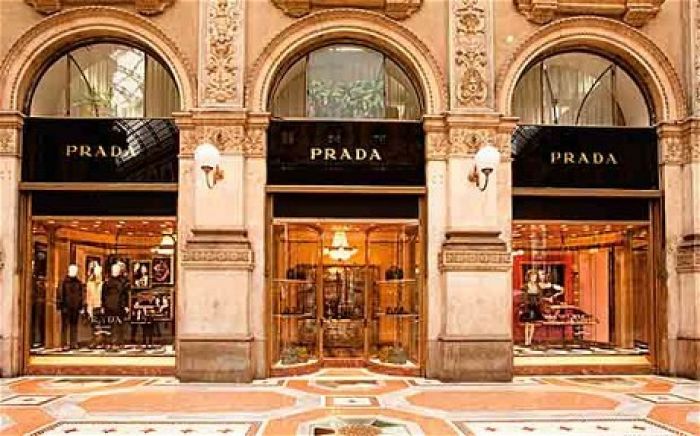 ALAMY
Some of the Best Shopping in Milan
There is absolutely no question that if you travel to Milan, Italy, that you must go shopping while there. If you're in the city for a two-hour layover while heading to another European city, risk missing your hop just to hit up the stores in Milan, they're more important than wherever you were heading, anyway.
Milan is Fashion, Milan is Style
This becomes obvious when one moves in the center of fashion capital.
Stylish dressed men in tailored made suits of fine fabric traverse sporty and rushed the roads on the way to the bank with a short stop for an espresso at the bar.
Elegant ladies with well maintained hairstyles and amazing handbags walk erect in small groups through the shopping streets.
The young slim girls chic and contemporary dressed move e skilfully on their high heels (stilettos). Read More
SHOP
One of the world's most elegant shopping arcades, the Galleria Vittorio Emanuele II is a 19th-century marvel with glass vaulted ceilings and mosaics. Inside you'll find the Gucci café and the original Prada store
Or try nabbing a designer bargain at one of the city's designer outlet stores – Il Salvagente is one of the best (salvagentemilano.it)
Spazio Rossana Orlandi is a super-cool interiors store where you can pick up one-off vintage pieces as well as budget-busting design classics (rossanaorlandi.com)
DO
Brera antiques market is where designers – including Mrs Prada – come for inspiration. There are rare books, vintage jewellery and art deco glassware (Via Fiori Chiari, third Sunday of the month)
The Museo del Novecento is a brilliant gallery dedicated to 20th- century art – it's also slap bang in front of Milan's other must-see, the Duomo (museodelnovecento.org) Read More
Want to go shopping in Milan? Good choice! As one of the world's fashion capitals, Milan is home to top-notch designer stores, boutiques and outlets… with shopping options for any price point.
If you're planning on enjoying the Milan shopping scene, remember that timing is important! Large stores usually are open daily, while smaller shops may be closed Sundays and on Monday mornings. And if you love getting great deals on the hottest trends, plan to be in Milan in either January or July to take advantage of the saldi (seasonal sales)!
Want to know where to shop in Milan? Read on for our must-see shopping stops!
Quadrilatero d'Oro, Milan's golden shopping rectangle
The name of this quarter means "Golden Rectangle"… and it couldn't be truer! Made up of four streets of pure fashion, the Quadrilatero d'Oro is every shopaholic's dream. Head to the Via Montenapoleone, Via della Spiga, Via Manzoni or Via Sant'Andrea for the best of haute couture, with famous names including Armani, Prada, Versace and Roberto Cavalli. Read More