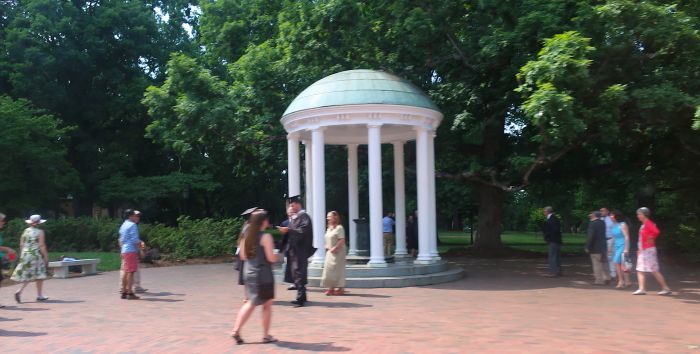 Photos Credit: Michael Reiss
Chapel Hill, North Carolina makes for an irresistible tourist destination, due to its historic architecture, its vibrant food and beverage scene, its arts, culture and its youthful, laid back vide. The town, with half of its nearly 60,000 population being students, is built around the oldest public university in the United States, the University of North Carolina Chapel Hill (UNC). The destination exudes a casual, southern charm and sophistication that perennially attracts visitors.
A stroll down Chapel Hill's main thoroughfare, Franklin Street, puts you under a tree-lined canopy, right in the center of university life—without the pressure of finals. Along the way you'll want to study the shops and galleries until you can no longer resist one of the many eateries, breweries, or award-nominated restaurants like Il Palio. Or, influenced by the Federal period style sorority and fraternity house, you may want to "go Greek" at Kipos Greek Taverna Restaurant, which offers authentic Greek food, served family style.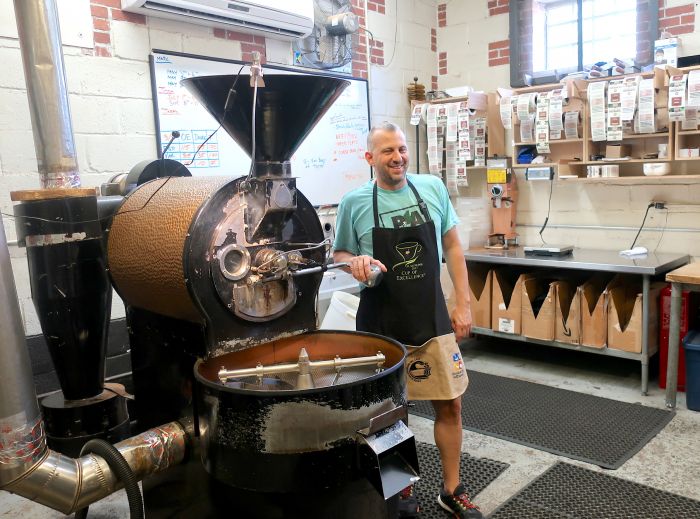 Keep walking for about a mile, or take the free public transportation, and you'll find yourself in the adjoining town of Carrboro, which has the distinction of having the first openly gay mayor in North Carolina. This community celebrates diversity. The area is packed with one-off shops like The Silk Store and The Apothecary, as well as an eclectic food scene—including Tandem Restaurant with its Moroccan chef and cuisine, the Carrboro Café Roasters with carefully crafted coffee, and a renowned Carrboro Farmers' Market.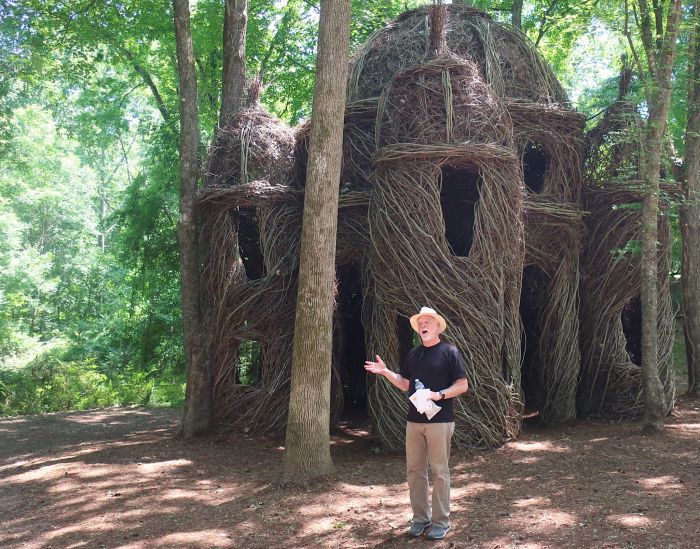 Then it's on to the nearby small, but significant town of Hillsborough (6,500 population), dripping with history, lore, ecco-sensitive development and an ethos of authenticity. "We're real—warts and all" declares 12-year term Mayor Tom Stevens, who describes his job as a "facilitator of disparate opinions—all worthy of a public airing." Residents include a string of impressive authors, one of whom is Frances Mayes, author of Under the Tuscan Sun, who proudly choose Hillsborough as their home.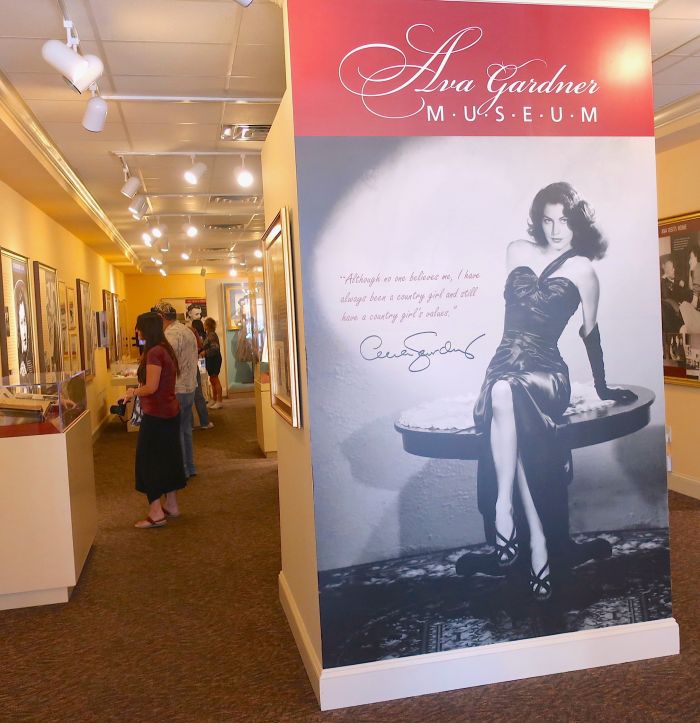 Just go a few miles outside of these Orange County towns of Chapel Hill, Carrboro and Hillsborough and you'll hit JoCo, short for Johnston County. This is a heartland area where row crops, barbeque, muscadine wine and craft beer all reign in close proximity to the Ava Gardner Museum, established to honor the birthplace of this legendary Hollywood star.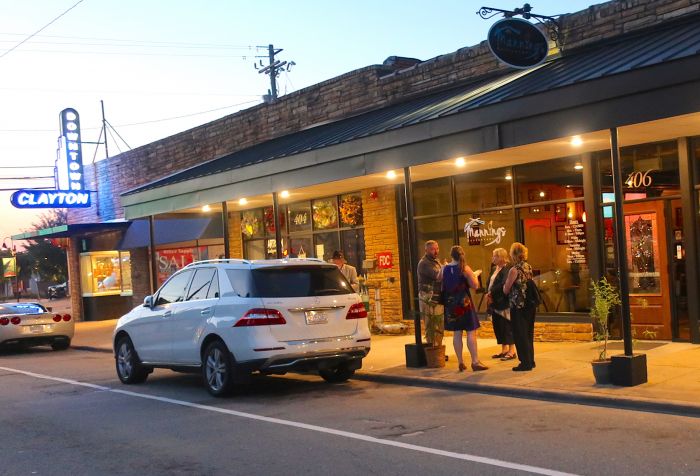 While visiting JoCo eat at Manning's, a restaurant known for some of the most succulent ribs in the area, experience the craft of creative cocktails at Revival 1869-A Drinkery and sip the ever changing selections at Deep River Brewing Company for a taste of the county's hoppiest brews. Try the local muscadine grape wines at Hinnant Family Vinyards or Gregory Vineyards for a sweet ending to your JoCo visit.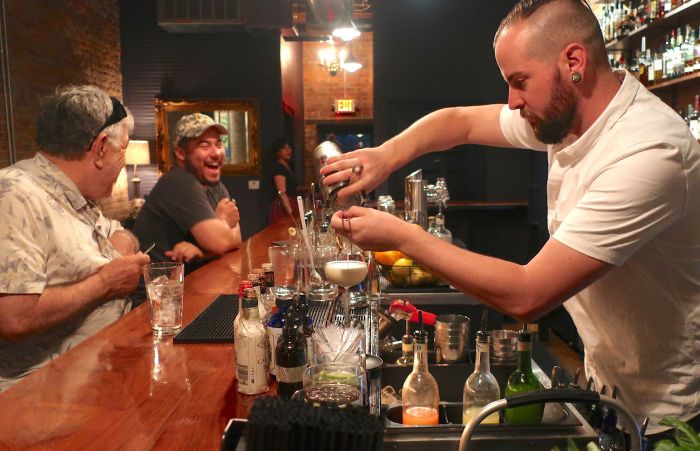 You can experience the craft of creative cocktails at Revival 1869-A Drinkery.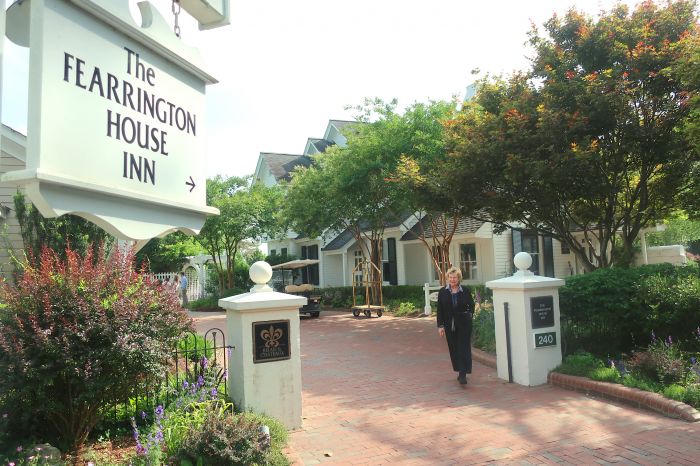 Just eight miles from the center of Chapel Hill and within easy access of the Research Triangle Park (RTP) is the renowned Fearrington House Inn where you find luxury accommodations in a bucolic pastoral setting.
The Fearrington House Inn is a Relais & Chateaux property and along with its acclaimed restaurant, also carries the AAA Five Diamond distinction. This well- manicured former dairy farm still keeps its signature Belted Galloways cows, known as "Belties," which originate from Scotland, along with several pet goats, kids and chickens to delight their guests and visitors. Surrounded by lush gardens, the 32 guest rooms of the Fearrington House Inn are the epitome of sophisticated country charm with all the expected amenities—and more. Think heated towel racks and bathroom floors, complimentary in-room snacks and chocolates, fine port wine at turn down, an elegantly presented afternoon tea and made-to-order breakfast served in the garden or inside the restaurant. The Inn is part of Fearrington Village, encompassing a clothing boutique, deli, casual restaurant, beauty salon, spa and bookstore within the compound. Access to outdoor swimming and a full-service fitness and indoor pool are all within minutes of the property.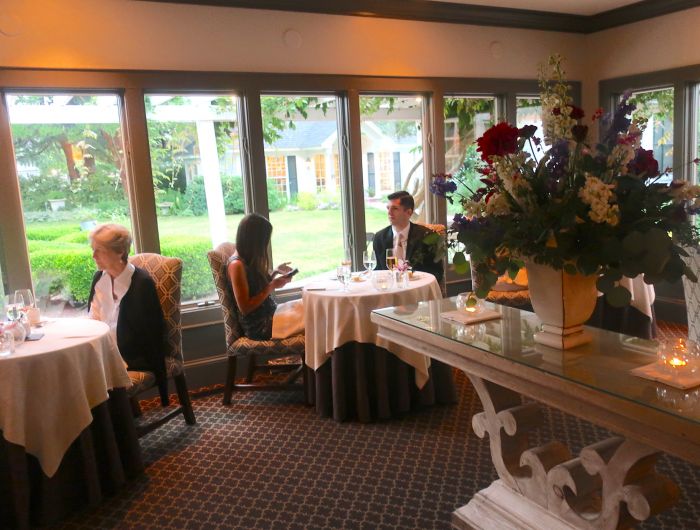 The Fearrington House Restaurant is a destination in its own right. This special occasion spot is overseen by Executive Chef Colin Bedford. His attention to detail and use of local, seasonally inspired ingredients has garnered this establishment numerous accolades. With impeccable service, a casually elegant country ambiance and a world class wine list, it is no wonder that guests and visitors are often repeat diners.
Chapel Hill and its surrounding communities are far more than a university town. The area offers every attraction that a seasoned traveler requires and many surprises that make this a must-experience destination for a true taste of southern comfort.