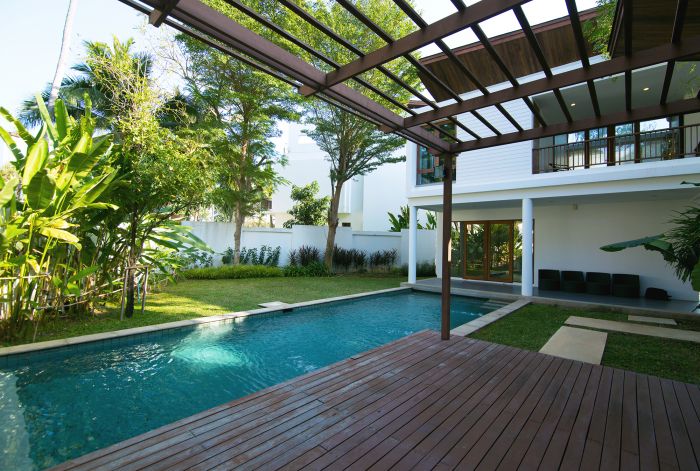 Photos Credit: Akaryn Hotel Group
Guests of the Aleenta Hua Hin Pranburi can find the ultimate extravagance and privacy in the luxury resorts' various seaside villas. These spacious accommodations are ideal for group travel and for those seeking a home away from home.
Anchalika Kinjanakorn, owner of Akaryn Hotel Group, spent her childhood summers on the property with cousins and friends and welcomes others to create their own, nostalgic memories there today. "My fondest childhood memories are set in Pranburi. There were not TVs or air conditioning then, so we'd drag our mattresses to the roof and spend the night beneath the stars. In the morning, we'd sneak back inside at dawn; later, by day, we'd lounge in hammocks, fly kites on the breeze, and wander to nearby markets for sticky rice and mangoes. Time passes slowly here. I aim to preserve that serenity, and share it with guests who now visit what was once my private summer escape."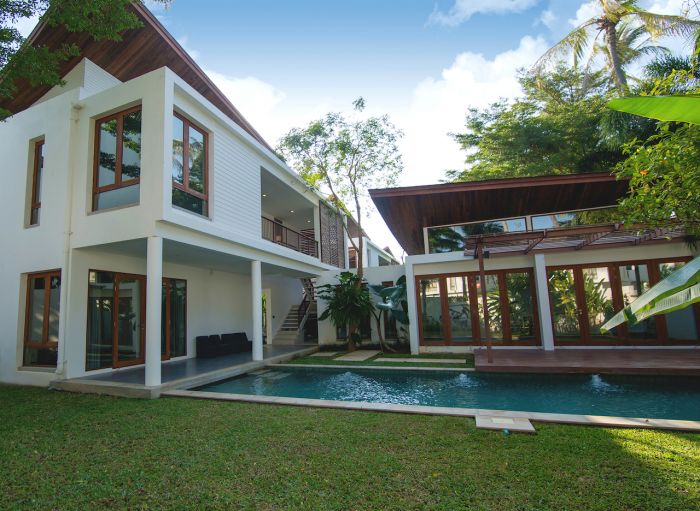 Multigenerational family trips, digital nomads, wedding parties seeking a locale to primp, prep and take photos—truly, the options are endless for those seeking a private retreat. The villas offer two to four bedrooms that range from 13,000 sq ft. to 18,000 sq ft. These luxury villas feature private infinity pools, spacious lawns, large outdoor and indoor living spaces, and more. By request, guests can enjoy a private chef, and select suites have access to their very own 24-hour, on-call butler service. Included in the villa is daily gourmet breakfast for two people per bedroom.
Of dining in Pranburi, Kijanakorn says "Lunch and dinner were simple then; we didn't cook much, at the most we'd barbecue. I would tell my visiting foreign friends that mangoes and sticky rice are what Thai people eat for breakfast, lunch and dinner—to avoid cooking. Obviously, a lot has changed since then, and in addition to traditional summer dishes, we offer a wide variety of gourmet cuisine to our guests." The beachfront villas provide unspoiled views of the ocean, so guests can wake up in the morning to the breathtaking, turquoise waters and truly feel at home in Hua Hin.