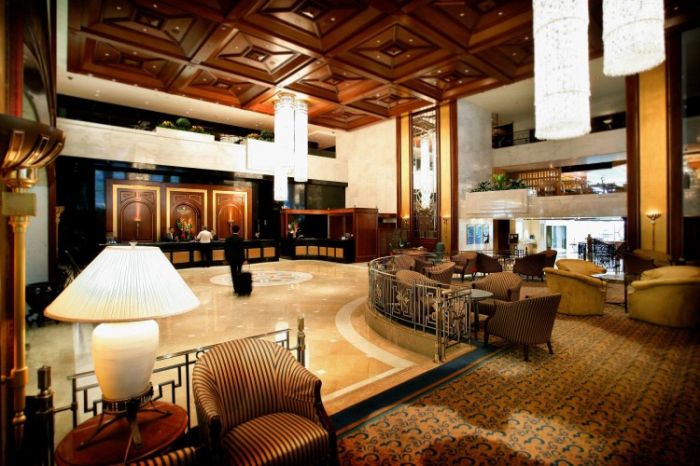 AsiaRooms.com
Full of colour and teeming with life, Hong Kong is a modern Asian metropolis located amidst the spectacular South China Sea. Known for its incredible efficiency, its superb shopping, world-beating cuisine, mystic temples and exhilarating nightlife, Hong Kong has an array of luxurious hotels that often end up on the World's Best Hotels lists.
The Langham Hong Kong
The Langham Hong Kong is located in the heart of Tsim Sha Tsui, Kowloon - one of the liveliest and most popular areas of the city with an outstanding choice of shopping and entertainment. As you glide through the elegantly grand lobby, you will be captivated by the sense of timeless charm and legendary heritage. The Langham presents an attractive selection of sophisticated suites in a range of sizes and configurations from Executive Suite to Vogue Suite and Penthouse Suite to Premier Suite. Innovatively designed with a rich European style, The Langham Club is an enchanting haven that leaves you with a unique, lasting impression of the very best luxury has to offer. When the desire to rekindle your inner glow overcomes you, a range of relaxing massage treatments and facials may also be arranged by advance appointment.
Address: 8 Peking Rd, Hong Kong
W Hong Kong
Where a giant Buddha and numerous skyscrapers kiss the heavens, the W sign shimmers amongst Kowloon's metropolitan neon. W Hong Kong rests alongside Kowloon's oriental markets, modern grandeur and colonial cool. There's everything from the incredible KITCHEN and the lavish WOOBAR to the mouthwatering Cantonese dining experience of Sing Yin to the heavenly rooftop WET® pool where with a fantastic mosaic mural to your back, you can gaze at the electrifying Victoria Harbour views . W Hong Kong offers luxury fit for an emperor, so relax in paradise at Asia's first Bliss® Spa or workout amid blue skies at SWEAT®. All of the rooms provide skyline views and are connected to fully-wired technology.
Address: 1 Austin Road West, Kowloon Station, Kowloon · Hong Kong
Island Shangri-La Hong Kong
Drawn heavenwards, trace your eyes to the 56-storey high Island Shangri-La – a luxurious tower overlooking the city's most prestigious shopping, cultural and business district. As soon as you enter the atrium, you will be stunned by the arresting "Great Motherland of China", the largest Chinese landscape silk painting in the world, while the Lobby Lounge houses a 130-year-old Banyan Tree. This hotel has also been repeatedly crowned by Conde Nast Traveler as one of the best hotels in the world for dining. The obvious choice to start with is Shangri-La's very own Summer Palace. At the Horizon Club located well above the city, you can admire the stunning views of The Peak and Victoria Harbour over an evening cocktail - you'll see this amazing city bustling with life whilst time stands still in this city sanctuary.
Address: Pacific Place, Supreme Court Road, Central, Hong Kong
The Ritz-Carlton Hong Kong
The Ritz-Carlton in Hong Kong makes a magnificent return to the city as the world's highest hotel. Soaring from the 102nd floor to the 118th floor with unrivaled views of Victoria Harbour, Hong Kong Island and the New Territories, this award-winning hotel takes centre stage in the International Commerce Centre (ICC), offering luxury accommodation, fine dining and superb shopping. Reintroducing the art of hospitality, The Ritz-Carlton welcomes guests into a sanctuary of refined ambiance and elegance in a city overflowing with rich culture waiting to be explored. All hotel rooms offer spectacular city and Victoria Harbour views, plus an array of choices between Deluxe and Grand Deluxe Rooms, Carlton Suites, a magnificent Ritz-Carlton Suite and the Ritz-Carlton Club Rooms. Club Level guests can enjoy 24-hour access to the panoramic Ritz-Carlton Club Lounge, which offers six exquisite food and beverage presentations daily, as well as a dedicated Club Concierge.
Address: International Commerce Centre, 1 Austin Road West, Kowloon, Hong Kong
Intercontinental Grand Stanford Hong Kong
InterContinental Grand Stanford Hong Kong offers breathtaking views of Hong Kong's Victoria Harbour and is conveniently located in the shopping, business and entertainment district of Tsim Sha Tsui East in Kowloon. The 570 luxuriously-appointed rooms and suites either present the best harbour views of any of the five-star hotels in the Hong Kong or overlook the vibrant streets of Tsim Sha Tsui East. InterContinental Grand Stanford Hong Kong offers a wide selection of world-class dining outlets (from Italian to regional Cantonese and international buffet), together with an array of hotel facilities that include a rooftop heated outdoor swimming pool, a hotel Fitness Centre and The Place for Body and Mind®. The Sun Court Pool has been beautifully enhanced with opulent natural stone flooring and luscious landscaping, creating a wonderfully tranquil and inviting haven for the soul. The cooling mist area is also a refreshing and revitalising break from a sun-soaked day as you relax on the double-sized lounge chairs or simply enjoy the expansive city views.
Address: 70 Mody Road, Tsimshatsui East, Kowloon, Hong Kong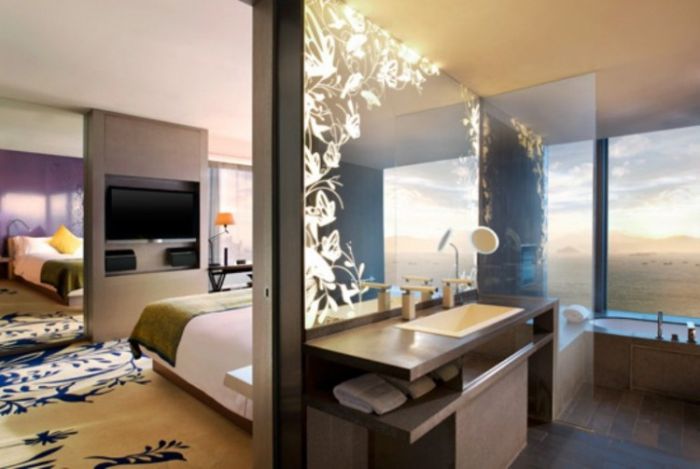 AsiaRooms.com
W Hong Kong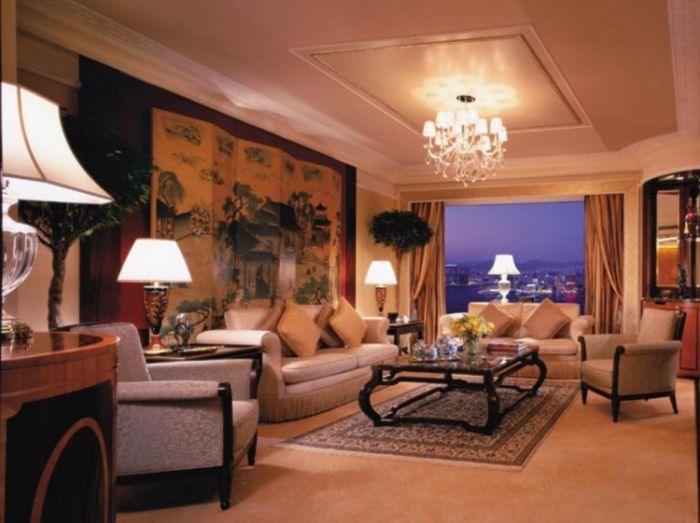 AsiaRooms.com
Island Shangri-La Hotel Hong Kong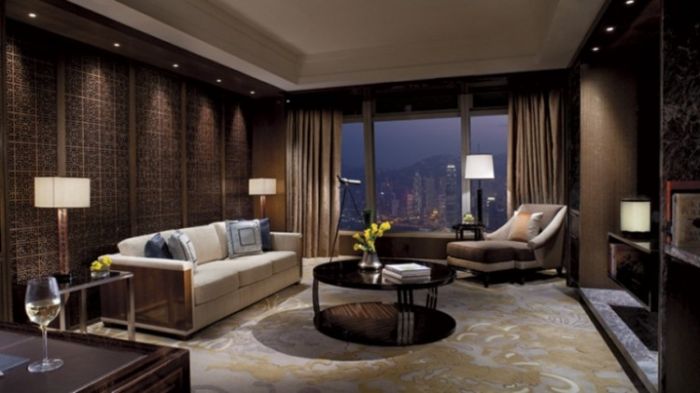 AsiaRooms.com
The Ritz-Carlton Hotel Hong Kong
AsiaRooms.com
Intercontinental Grand Stanford Hong Kong