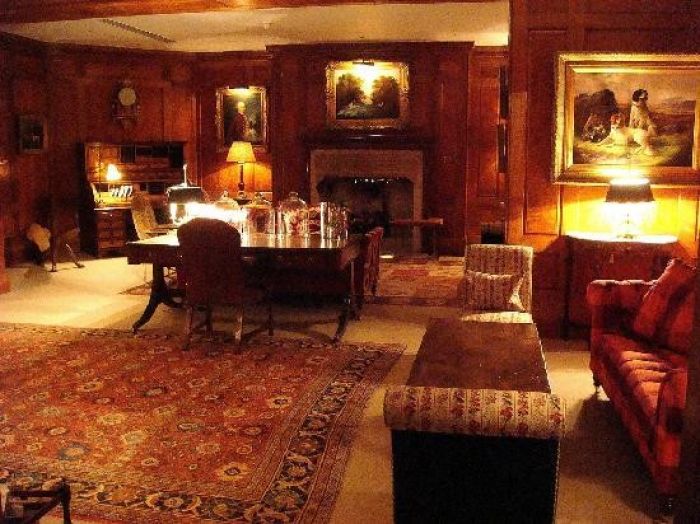 Tripadvisor.co.uk
When celebrities tire of promotions, parties and press launches, they relax and unwind in five-star luxury. Often we assume that celebrities flee to warmer climates, but this is not always the case. Despite its unreliable weather, the UK boasts some of the top celebrity luxury retreats. If you want to follow in their footsteps, here is our guide to five-star indulgence.
1.      Barnsley House, Gloucestershire
Tucked away in the Cotswolds is a hidden gem, favoured by Kate Winslet, Kate Moss and Elton John. This 17th-century mansion combines contemporary touches with old-fashioned elegance. For example, the carefully-tended grounds include a landscaped helipad and the cosy English bar contains a private cinema. Given the British weather, an outdoor hydrotherapy pool may seem unwise at first glance, but guests can relax in its heated waters and soak in the tranquil atmosphere.
2.      Champneys, Hertfordshire
The matriarch of the U.K. spas, Champneys was founded in 1925. To this day it remains popular with a host of celebrities, including Kylie Minogue, Naomie Harris and Dame Judi Dench. Focussed on health, nutrition and exercise, Champneys is the perfect antidote to celebrity excess. However, the regime is not overly puritanical. Wine is served with dinner and rapper Dizzee Rascal was presented with a birthday cake during his stay. It's possible to spot the VIPs in the dining room, as they have fancier dressing gowns. Premium guests also have access to exclusive treatments not found on the published list.
3.      Fairmont St. Andrews, Scotland
Situated in the Kingdom of Fife, St. Andrews' reputation as a desirable destination was well and truly sealed when Prince William elected to study there and met his bride-to-be, Kate Middleton. The Fairmont St. Andrews is an unattractive building from the outside, but step inside and you will soon be rubbing shoulders with the WAGs of the world's top golfers, footballers and movie stars. These golf widows will be whiling away the hours in the Fairmont's luxurious spa while their hubbies and boyfriends tackle some of the world's oldest and most exclusive golf courses. Favoured by golf enthusiasts, such as Hugh Grant, Samuel L. Jackson and Jamie Redknapp, this hotel boasts an array of top awards, including European Golf Resort of the Year 2012.
4.      Bovey Castle, Devon
If you are searching for classic English elegance and charm, award-winning Bovey Castle in Devon delivers it in bucket loads. From the moment you are picked up from the train station in a chauffeur-driven car and whisked off to this country estate, you will be surrounded by understated luxury. But the most unique aspect of this five-star destination is its commitment to the family. From children's activities to kennels for the dog, this rural retreat can accommodate the whole family. Renovated by Peter de Savaryin 2004, the former owner of members-only Skibo Castle in the Scottish Highlands, this destination boasts a fabulous golf course, fine dining and an exclusive spa that uses SUND?RI products, created by super model Christy Turlington.
5.      Covent Garden Hotel, London
For those who don't want to venture too far from the city, there is the option to follow in the footsteps of Scarlett Johansson and Giorgio Armani and check in to the Covent Garden Hotel, London. With every room offering a view over Covent Garden, this stylish hotel is right in the heart of London's theatre district. Some of the city's best restaurants, bars and cafes are within walking distance, allowing guests the flexibility to explore on foot. However, you do not need to trade relaxation for location. The Soholistic beauty room offers therapeutic treatments for both men and women.
Guest post by Christine Harding on behalf of Wish.co.uk Experiences
Tripadvisor.co.uk
Barnsley House