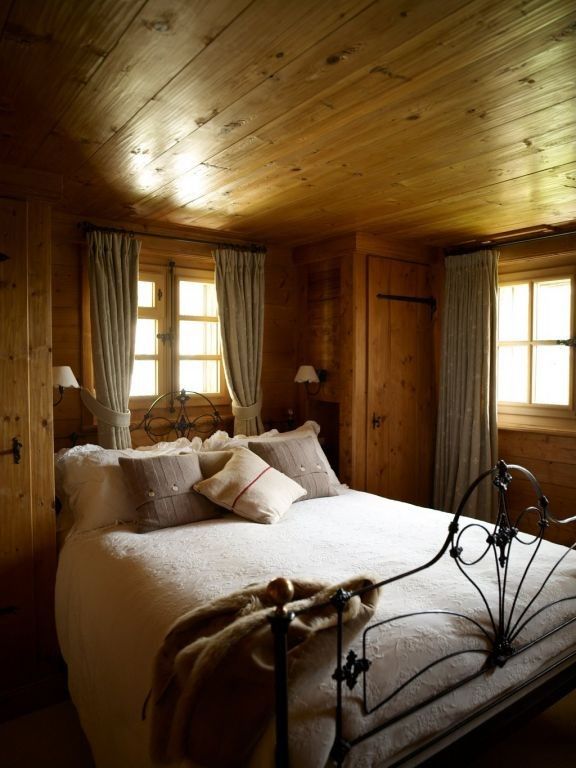 My Private Villas Ltd
Verbier is a small village situated in canton area of the Valais region falling under the western part of Switzerland. It is surrounded by the beautiful ski mountains of the Swiss Alps and ranked as one of the largest holiday resort in the world. Magnificent paradise to enjoy the real charm of steep slopes covered with snow all the year.
 
This beautiful place is easy to commute via road or train. If you are travelling by train, you need to depart from Marigny area via train (named Saint-Bernard Express) to Le Chable. To reach Verbier via road means it would take 2 hours from Geneva and one hour from both Chamonix and Aosta. You may land at Geneva airport. Thereafter you may travel to Verbier via road through commercial buses or taxis.

The small town offers great recreational activities for tourists such as skiing, mountaineering, Paragliding, swimming, golf, indoor games, camping, and lot more. The beautiful place is famous for its musical Fest organised every year during the summers. Verbier is surrounded by ski-resorts catering several British tourists on a yearly basis. Besides this, it gathers visitors from all around the world including countries like Norway, Germany, Holland, Sweden, Belgium, Italy, Austria, France, South Africa and America.
 
With top class arrangements for hotels, restaurants, chalets and villas, Verbier seems to be the best holiday destination for many dignitaries, Hollywood stars, celebrities and guests to enjoy the royal vacation at inexpensive prices. The resorts and chalets in Verbier offer a great leisure and sporting activities with stunning scenery and rocking nightlife that nobody would like to miss it ever. For a comfortable and peaceful stay during the vacations, you may look for luxury villas and chalets in Verbier region including-

CHALET SAGITTAIRE
It is an ultimate luxury chalet situated in the main Verbier region and has the capacity to cater up to 31 guests. The chalet is fully equipped with self-contained apartments, pool, spa, gym and recreational activities. It particularly depicts the traditional designs of rooms designed with aesthetic styles of wood and stone. It is highly distinctive to classy interior decor. It offers a complete view of the Verbier shopping centre and eating joints. It can be rented on a weekly basis for corporate and family group excursions. It has everything right from the spacious parking lot to high-tech audio and video system, WI-Fi, etc. It has a rare combination of contemporary and traditional furnishing displaying Swiss antiques.  The initial price set for chalet rent is 72,000.00 CHF.


CHALET SPA
The magnificent chalet situated in Verbier is known for its slate-roofed timber rooms. It offers exceptional views of the Alps.  The chalet is fully equipped to central fireplace, spacious rooms, contemporary decoration, Jacuzzi bath, lawn terrace, swimming pool, spa, chef service. It offers complete privacy to guests to enjoy a gala time with loved ones. The villa can be hired on a weekly basis with a starting price range from 50,000.00 CHF and has the capacity to cater up to 10 guests at a time.

CHALET BELLA COLA
The elegant new villa situated in the scenic beauty of the Swiss Alps in Verbier region. It caters up to 11 guests. It offers a sophisticated atmosphere to the guests with super-luxurious experience. The chalet is fully equipped to have a hi-tech facility of an audio video system, open fireplace, private terrace, spa, cosy rooms, WI-FI system, spectacular pool complex, bar, restaurant, spacious boot room, wine cellar, parking lot and lots more. The chalet is hired on weekly rentals at 31,700.00 CHF.

CHALET BLANCHE
The super luxurious chalet in Verbier is fully equipped with basic amenities to spa, cinema, Jacuzzi, sauna, gym, wine cellar. It provides spectacular views to the alpine region and accommodates up to 9 guests at a time. It is fully furnished to contemporary designs and décor and highly suitable for family retreat. The chalet is hired on a weekly basis at 30,000.00 CHF.

CHALET KERNOW
It is a glamorous chalet with homely environment. The magnificent interiors of the chalet make people go crazy with a cosy alpine view. It has the capacity to serve nearly 14 guests with a comfortable living.  It offers a complete view of Verbier's market and eating joints.  It has some of the best bars and restaurants of the region. The place is fully equipped with central fireplace, panoramic view to the Alps, spacious rooms, hi-tech audio, video, system, WI-FI system, billiards room, bar, personalised kitchen, luxurious furnishing, sauna, spa, massage centre, garage and parking spaces. The chalet is hired on weekly rents up to 28,000.00 CHF.

CHALET APARTMENT FONTANET
A sophisticated apartment with modern amenities situated in the Verbier region of the Swiss Alps. The chalet is equipped with communal spa, gym and pool facility and caters up to 13 guests. It is perfectly constructed to offer beautifully designed wood and stone rooms. It has a swimming pool, wall mounted audio video system, spacious bedrooms, private terrace, WI-FI, ski-room, heated boot  warmers, elegant living and dining area, open fireplace, billiard room with bar. It offers panoramic view to wonderful places like Savoleyres and the Val de Bagnes. The chalet is available for weekly rental at 28,000.00 CHF.

CHALET PENTHOUSE GENTIANES
The spectacular chalet in a penthouse form giving all the luxurious amenities to guests. It caters up to 12 guests at a time. The apartment is fully equipped to communal luxurious pool, spa and gym facility. It is centrally located in Verbier to showcase all the shopping centre and eateries of the region. It also includes massage therapy room, DVD library and Sky system, WI-FI facility, the basement houses with spacious garages, separate kitchen, charming built-in furniture in traditional mountain style. The chalet is available for weekly rental at 28,000.00 CHF.

CHALET LE TI
The luxurious chalets offer a spectacular and lavish view to SWISS ALPS. It has fine touches of Chalet Le Ti and has the capacity to accommodate up to 9 guests.  It provides a charming aura and décor traditional construction of stone and hand cut old wood rooms. The chalet has a rusty look with cosy living rooms, open fireplaces, separate kitchen, spacious terrace, ensuite bathrooms, pool, spa, modern furnishing, open bar, cloakroom, ski rack, boot warmers and parking lot. The villa is hired on a weekly rental up to 21,750.00 CHF.

CHALET APARTMENT LES ESSERTS
A charming apartment located in the Verbier region of the Swiss Alps is fully equipped to offer a luxurious retreat to the guests. It serves up to 6 tourists at a time. The chalet is full of basic amenities to spa, pool, gym, traditionally constructed stone and wood rooms, personalised kitchen, terrace, massage therapy room,  wall mounted audio-video system,  WI-FI system, central elevator, large garage with spacious parking, well equipped ski room, modern furniture with traditional Swiss antique rooms. The chalet is hired on weekly rentals at 16,000.00 CHF.
My Private Villas Ltd
My Private Villas Ltd
My Private Villas Ltd
My Private Villas Ltd
My Private Villas Ltd
My Private Villas Ltd