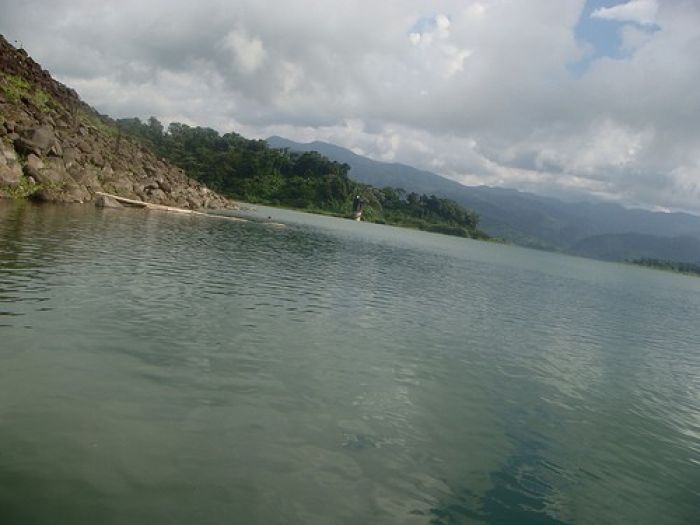 DoctorWho
As a travel writer, I spent a year reviewing all the top resorts in Costa Rica. From the Caribbean coast to the more popular Guanacaste region, thereís truly something for everyone here. I suggest steering clear of the more popular venues because in Costa Rica, luxury doesnít stop in the tourist-rich zones. Instead, explore some true gems hidden away near the volcanoes or in the rainforest to make it a memorable vacation.
Los Lagos Resort near Arenal Volcano is one such resort. Located on top of hot springs, you get all the benefits of a slew of springs but surrounded by sheer luxury. There are dozens of pools of varying sizes and temperatures to choose from, two waterslides for the kids and a buffet that features some of the best gourmet fare in the country. Here are a few more hot spots (some literally) you need to try in Central Americaís most beautiful country.
The Caribbean
Samasati is tucked away in the jungles near Puerto Viejo with what I believe is the most incredible view of the ocean. Locals will tell you not to bother with the Caribbean coast, but I vehemently disagree. With a blend of Jamaican and Tico culture, itís exceptionally tourist-friendly but thereís zero tourist vibe here. At Samasati, you need 4x4 taxis to get to the top of the mountain and youíre instantly surrounded by stunning insects youíve never seen before and a slew of howler monkeys.
Samasati isnít luxury in the traditional sense, but itís a great way to get back to basics without roughing it. Choose from a variety of cabins and houses peppered throughout acres of sheer jungle. Yoga classes are available throughout the day and massage therapists live on-site year-round. A trip to the charming town of Puerto Viejo puts you directly on the beach, so try out the Banana Azul for surf-side beach service.
Rio Celeste
The Rio Celeste Hideaway Hotel is a boutique luxury experience tucked close to this unbelievable waterfall. The sulfur in Rio Celeste makes it look like a magically bright turquoise waterfall and pool in a Disney cartoon. The region doesnít draw many tourists, but itís where I found the best local cheese, often for sale at roadside locations. Rent a four-wheel drive to make it to the waterfall from this hotel.
Choose from a variety of packages including the romance escape, family retreat or eco-vacation. Similar to private schools Marietta-style, thereís something for everyone in Costa Rica.
Manuel Antonio
This southern region is known for having the most wildlife in the entire country. Stay at Arenas del Mar right on the beach where youíll be surrounded by sloths and a bevy of butterflies right outside. Choosing the right hotel in Costa Rica is like choosing private Christian schools. It all depends on what kind of experience you want.
From being pampered to feeling like youíre indulging in luxury camping, Costa Rica is at your service. What type of vacation is on your agenda?