The world widely renown Asiatic Lion (Panthera leo persica) also known as the Indian Lion, Persian Lion and Eurasian Lion is a subspecies of Lion. The only place in the wild where the Lion is found is in the Gir Forest of Gujarat, India. Gir National Park of Gujarat, India is the only place to watch and shoot Asiatic Lions in natural habitat. 
The Asiatic Lion is one of the five foremost big cats found in India, the rest are the Bengal Tiger, the Indian Leopard, the Snow Leopard and Clouded Leopard. The Asiatic Lions once ranged from the Mediterranean to the North-Eastern parts of the Indian subcontinent, but excessive hunting, water pollution and decline in natural prey reduced their habitat. Historically, Asiatic Lions were classified into three different types ? Bengal, Arabian and Persian Lions. Asiatic Lions are smaller and lighter than their African counterparts, though are equally aggressive in nature.
Department of forest, Gujarat Government facilitates visitors to watch and photograph Lions via conducted Lion safari in Sasan village. You can visit safari park in open photography vehicle along with forest guide having prior permission from forest office. Daily three safaris are available for visitors. Apart from Asiatic Lions there are many big and small mammals and birds available to watch in dry deciduous forest. Leopard, Spotted Deer, Striped Hyena, some Antelopes and small mammals like Mongoose; Monkeys are also can be seen there. Eagles, Owls, Flycatchers, Pitta and many more birds can be seen there.
While takings Photos of Lions you must be careful about your position and movement of Lion, your alertness can produce some awesome Asiatic Lion Pictures in your portfolio. If you have professional camera having long zoom range, you can clicks some amazing Indian Birds as well.
Some must Do Things while you visit Gir National Park:
- Keep Binocular and Camera with you
- Camouflage clothes increase your change of photography
- Prior permission from forest office to enter into safari park
Where to Stay:
There are many good hotels and resorts are located in surrounding of Sasan village at affordable charges. Typical Gujarati food, Dhamal dance from Siddi's group is added benefit of travelling to land of lions.
Happy Travelling..... Catch me on My Photography Website...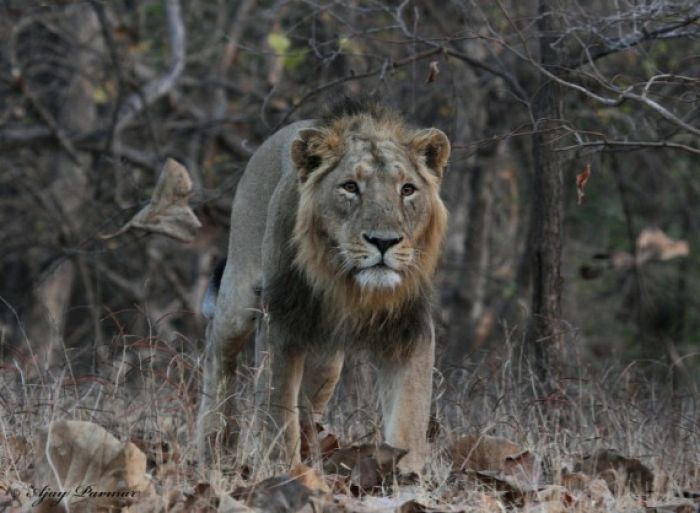 Asiatic Lion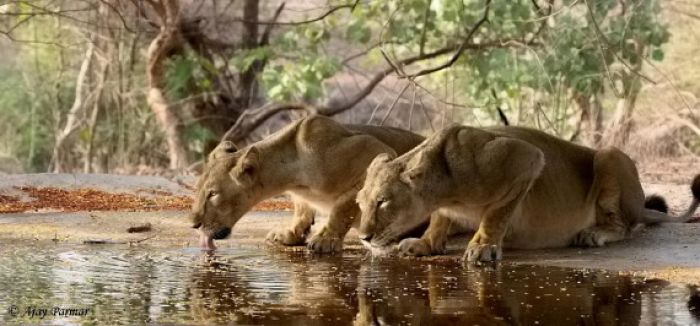 Lioness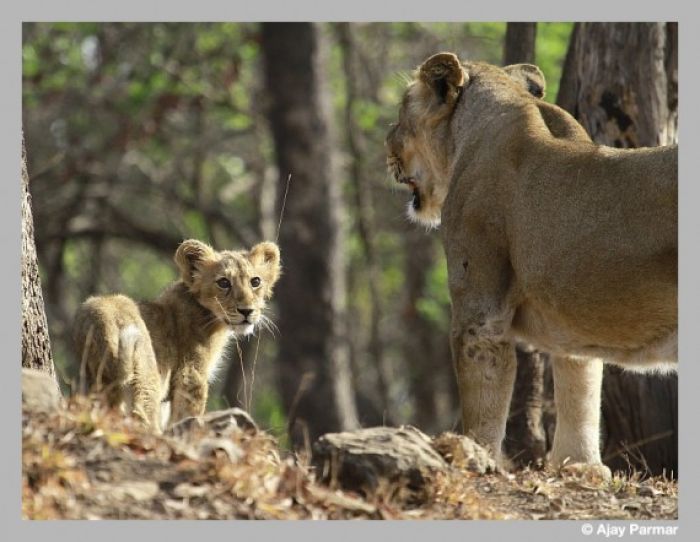 Cub and Lioness