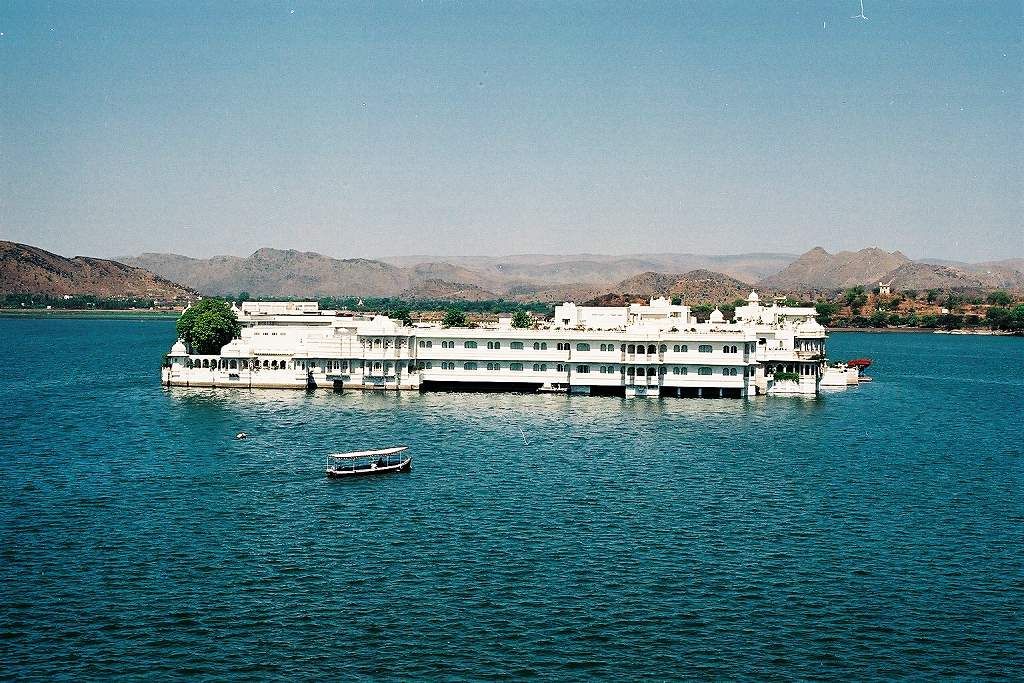 The city of Udaipur, synonymous with palaces is a destination full of splendor and the thriving green hills and lakes captivates the eyes of all travelers with its whimsical aura. Reflecting the glory and royalty of the age old Raja Maharajas, Udaipur dubbed as the 'Romantic City' never fails to allure the hearts of each of the travelers who come here from far and wide. Its tourism allows you to discover the major attractions of the place such as the mesmerizing lakes, palaces, museums, heritage hotels and handicrafts.
Some of the eye catching tourist attractions in Udaipur are-
The Lake Palace
This is an attractive landmark of Udaipur. This enchanting attraction, once served to be the abode of raja maharajas, now transformed into a heritage hotel offering a royal experience to the tourists. Beautifully nestled amidst the Pichola Lake with Aravali hills on one side and other stunning palaces on the other, the wonderful Lake Palace is referred to be poetry in white marble.
City Palace
Reflecting a perfect amalgamation of Rajasthani, European and Chinese styles of architecture, this enchanting attraction of Udaipur needs special mention. Located on the banks of Pichola Lake, City Palace is the largest palace of the city. The palace converted into a museum now offers glimpses of ornamental tiles, wonderful paintings, glass work, crystals and antique furniture.
Lake Pichola
With a backdrop of hills, Lake Pichola is a famous lake in Udaipur. This beautiful lake is known for different level of tiny islands in between which are covered by palaces or pavilions.
Sahelion ki Bari
This ancient garden was designed by King Maharana Pratap for his beloved queens. The garden is beautifully ornamented by open bath places and amazing greenery. Tourists who come to visit this place get stunned to see the fabulous construction of some open shower places.
Puppet Museum
Rajasthan is widely famous all over the globe for interesting puppet shows. Puppet museum in Udaipur will give the visitors a complete glimpse of the glorious legends of Royal Rajasthan in the form of puppet shows.
Apart from sightseeing, Udaipur is a religious center where festivals and fairs are celebrated with great enthusiasm. The celebration would certainly make you dance at the tunes of the music. The city celebrates two major festivals with great pomp and show. Mewar festival marks the arrival of the spring season. The spirit of this festival is seen in whole of Rajasthan and since Udaipur has served to be the governing place of the Mewar rulers, the exact flavor of festivity can be noticed in Udaipur.
Shipgram Mela is organized in the west of the Udaipur city to promote art and craft of Rajasthan. Since the land of desert is renowned for its handicrafts and artworks, this fair is a perfect destination to discover the artworks such as mirror works, embroideries and woven clothes.
Surrounded by lush green forests and lakes, Udaipur is accompanied by several wildlife reserves that house various species of wild animals, reptiles, birds and rodents. The well known wildlife sanctuaries are Kumbhalgarh Sanctuary, Sajjangarh Wildlife Sanctuary, Jaisamand Wildlife Sanctuary and Sitamata Game Sanctuary. Come to Udaipur and soak into the beauty of these lush forests.
How to Reach
By Air: Dabok Airport is 25 kms from the City Center. Daily flights are available from Delhi, Mumbai and Jaipur.
By Rail: Udaipur has a good network of rails and is connected to other parts of Rajasthan as well. Main broad gauge railway lines are available from Udaipur to other cities like Jaipur, Jodhpur and Jaisalmer.
By Road: Udaipur also has a wide network of road services. Local buses, taxis and private cars can hired to reach the destination.
So why to wait? Pack your bags and start off your journey to this historic city for a memorable vacation.