Photos Credit: Michael Reiss
While Paris may be the City of Lights, Bordeaux is the city of wine. While many dream of visiting Paris, Bordeaux has received new awards every year. After being voted "Best European Destination 2015" and taking the number two spot in the New York Times "Cities to Visit in 2016 List," Bordeaux is the Lonely Planet guide's "Top Pick for 2017" and the Los Angeles Times ranks Bordeaux first in its "2017 Annual List of Destinations to Visit."
No need to choose! Start in Paris, but at a mere two hours by LGV train ride away, be sure to add Bordeaux to your itinerary. The city hums with honey-hued limestone monuments and churches dating from the 18th century onward. Its impressive modern, streamlined tram system makes it easy and pleasurable to move around quickly and conveniently.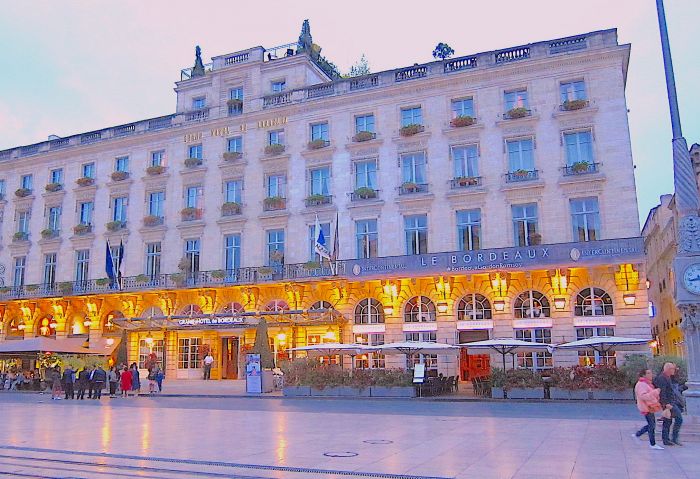 The city center is memorable for its bustling plaza with the impressive Grand Theater facing Le Grand Hotel, recently acquired as an Intercontinental Hotel property. In fact, there is no better and more central place to stay. This historic landmark is breathtaking inside and out with architectural details at every turn.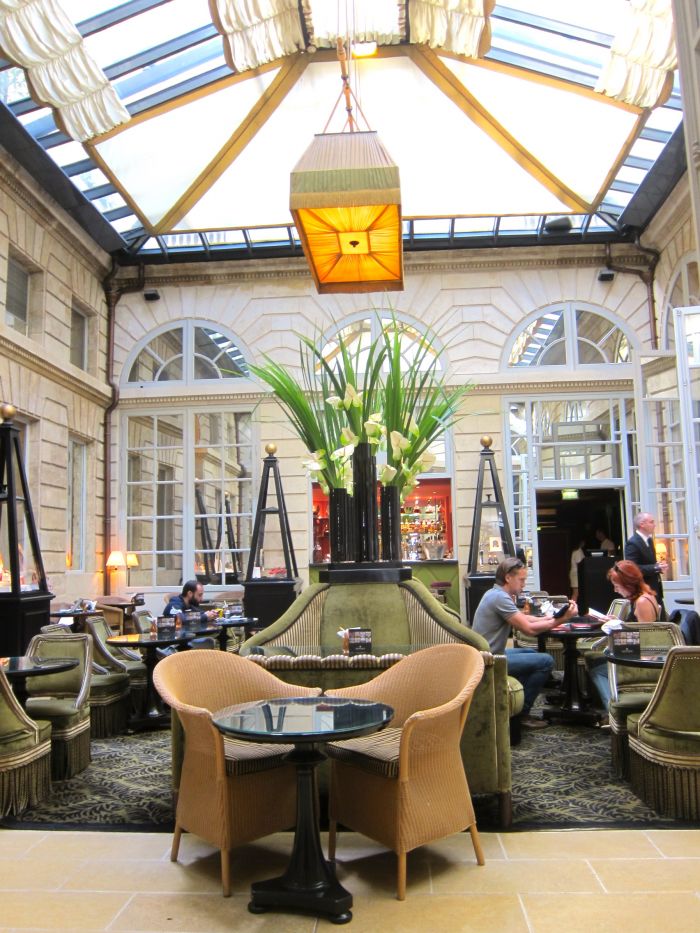 Each of the rooms at Intercontinental Bordeaux - Le Grand Hotel is unique in size and décor—all boasting design elements reminiscent of the original 19th century. The staff are top notch and the dining venues, overseen by Gordon Ramsay, include a Michelin Two-Star Restaurant, Le Pressoir D'Argent, and a popular rooftop bar, called the Night Beach, with panoramic city views.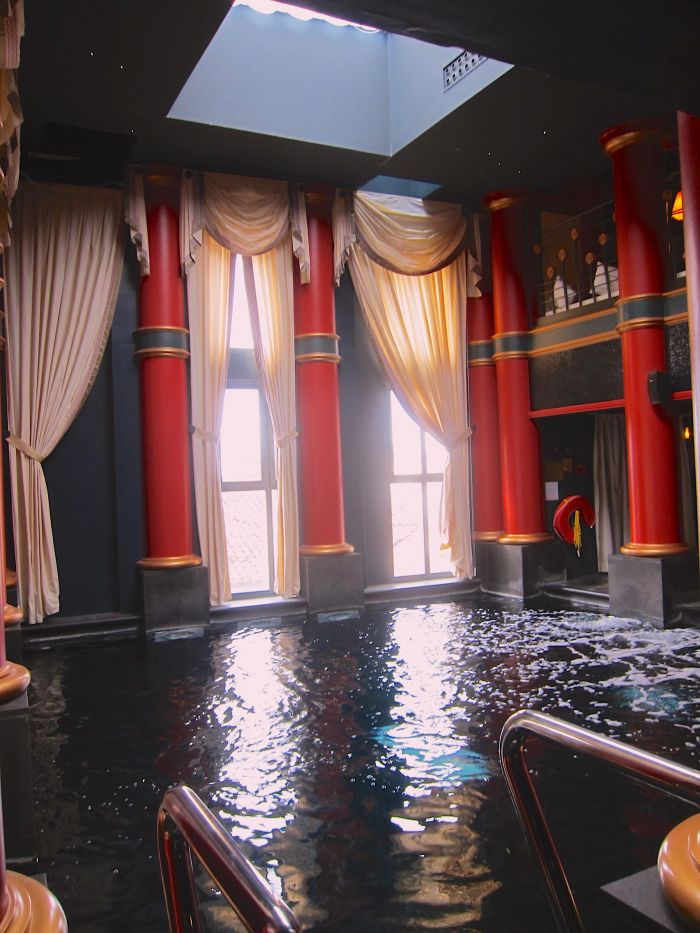 Besides its superb location and grand mansion ambience, perhaps Intercontinental Bordeaux - Le Grand Hotel's most prized feature is its Spa NUXE Les Bains de Léa, no doubt the finest in the area. The pool and lounging area is surrounded by enormous columns, dreamy, flowing white drapery and 40-foot-high ceilings with a balcony area reserved for those taking treatments. The atmosphere is exotic and harkens back to living in the grand luxury of Roman times, when no expense was spared to bath and relax in the therapeutic waters. Even non- swimmers will want to dip into the bubbly whirlpools to savor this impressive space.
Just across from the Intercontinental Bordeaux – Le Grand Hotel in the historic Theater building, is Le Quatrieme Mur. This chic contemporary brasserie, directed by French Chef Philippe Etchebest, is a popular destination for locals, as well as tourists. The three-course menu—with three choices in each category, including a glass of wine—is not only delicious, but a great value for lunch or dinner.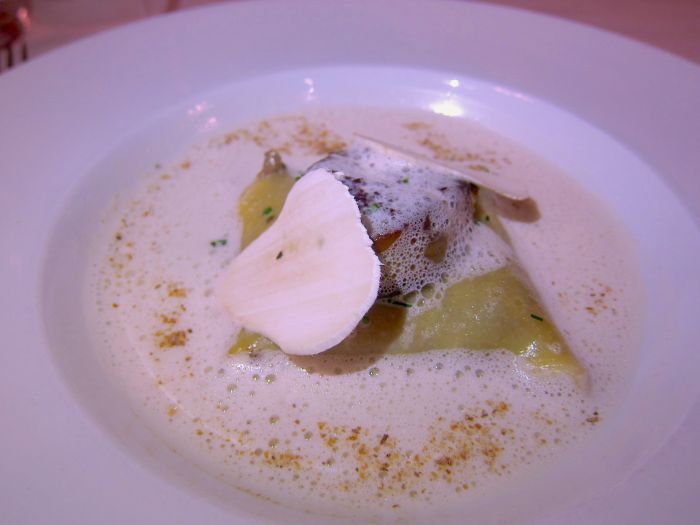 Of particular note was the first course, which was comprised of mushroom ravioli topped with seared foie gra bathed in an ethereal foamy mushroom broth. The seared tuna loin and roasted quail were the main courses, and were all expertly prepared. Regular patrons assured us that no matter what the choices, you will enjoy the experience and lively ambience.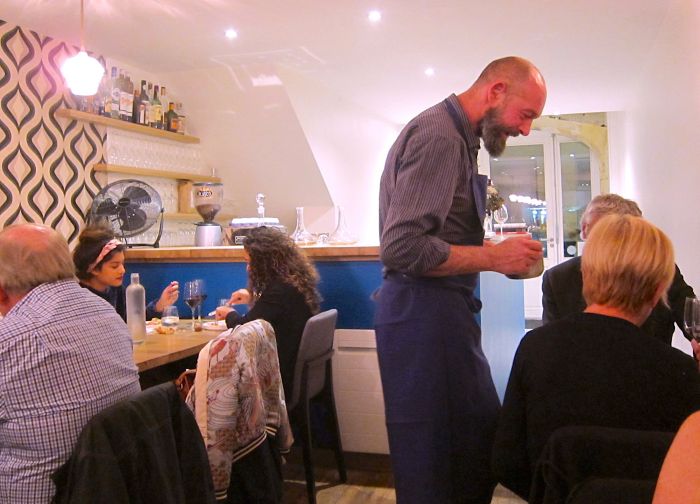 Another good choice for dining in Bordeaux, Le Ha restaurant, a personal statement from Chef Gregoire Rousseau, is bound for Michelin glory. This accomplished personality—who worked with the culinary glitterati—including Alain Ducasse, has recently opened an intimate spot of his own.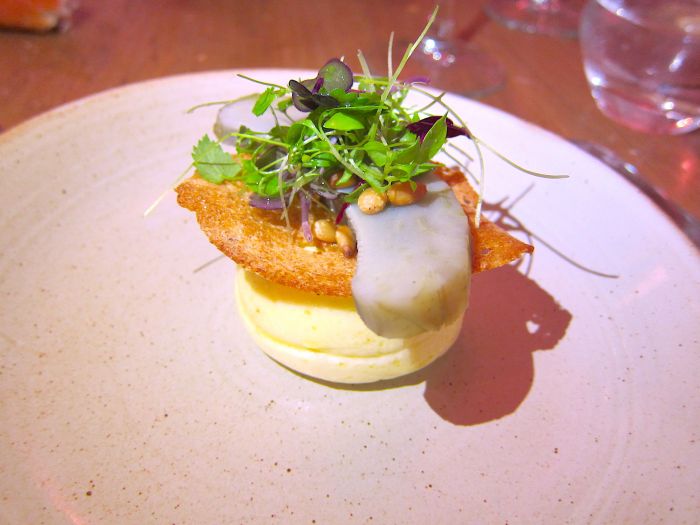 Each night the surprise five-course menu is a stunning expression of his culinary talent and vision of highlighting the "uber- local" products and organic wines to complement and excite the palette. Chef Gregoire's refined cuisine combines the ingredients and techniques that have made France a culinary giant. Put yourself in his skilled hands and enjoy a Michelin-quality dining experience at this cozy spot with room for just 20 guests.
Before you leave the city, eat at Le Bistrot du Gabriel located in Place de la Bourse, one of the most iconic buildings located in the city. Many tables offer views of the Place, the fountain and the Garonne River, which are all magnificently lit at night.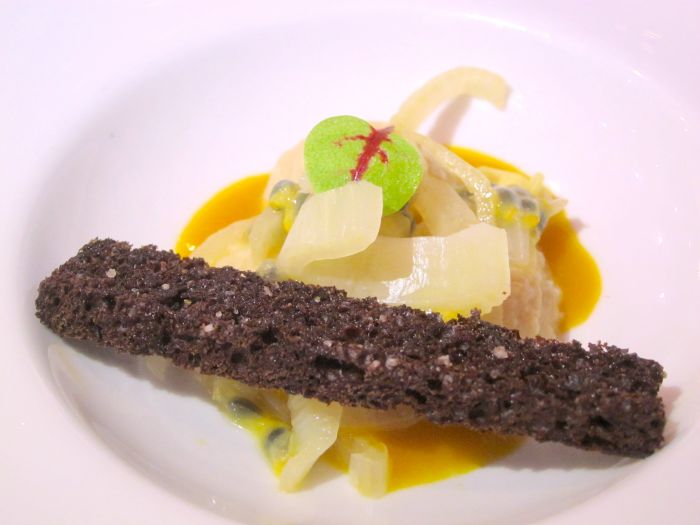 The cuisine at Le Bistrot du Gabrielle is classic French, using local and seasonal ingredients with a modern interpretation. The "Torchon of Foie Gras," prepared with red wine, taste intensive heirloom tomatoes—which are dressed with balsamic and topped with tomato sorbet and a parmesan tuile—heralded the season. The restaurant features the wines of the region and by the glass pairings. This pairing punctuated the dining experiences with its iconic sense of place in the world of wine.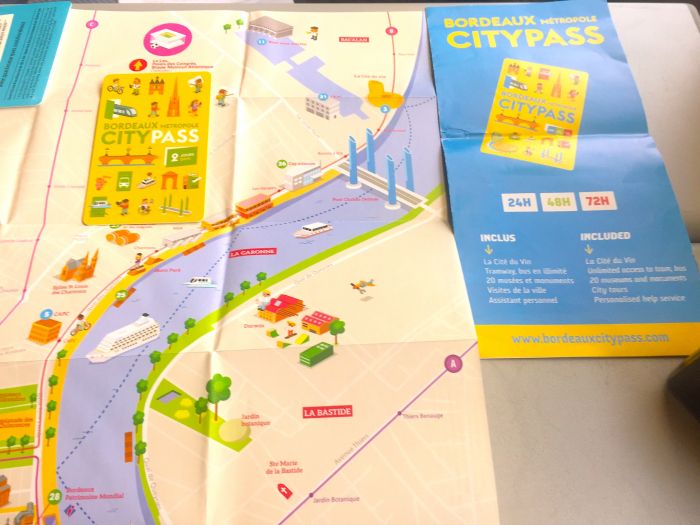 A convenient way to organize your tour of Bordeaux is with a CityPass purchased from the Bordeaux Tourist Office. This card gives you access to museums, monuments, tours and public transports.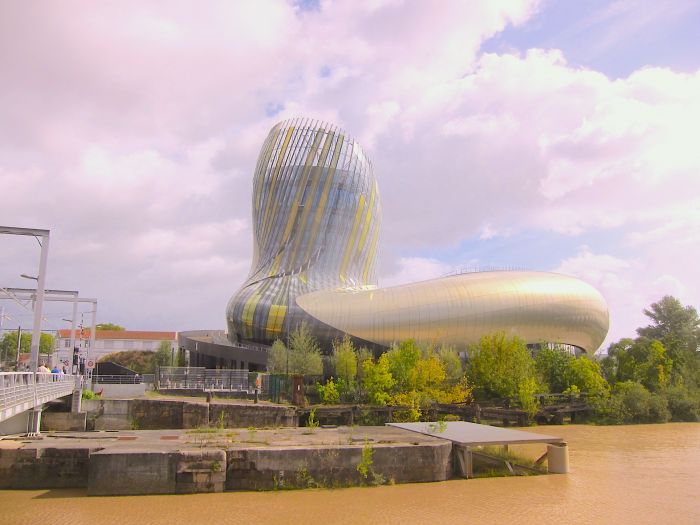 The current super star attraction of Bordeaux is the Cite du Vin. This stunning architectural homage to the culture of wine is a world class contemporary monument.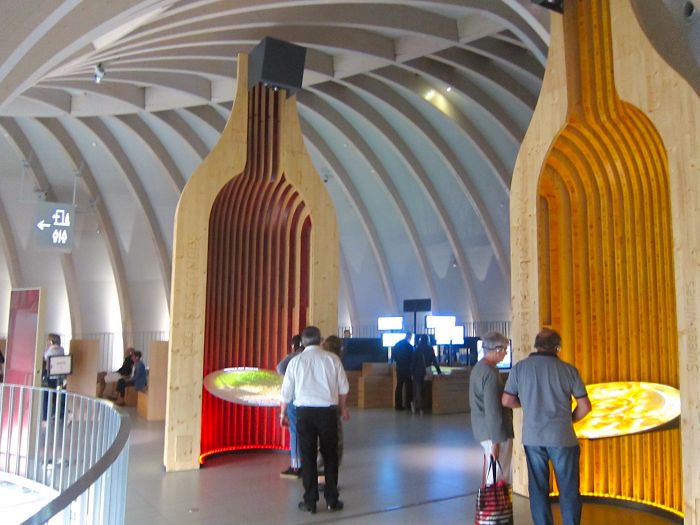 The exhibits are clever, informative, interactive and use the latest advances in technology to engage the visitor. Far from an ordinary museum, there are workshops, a library, conference space and several dining and drinking venues all in the service of elucidating the international culture of wine.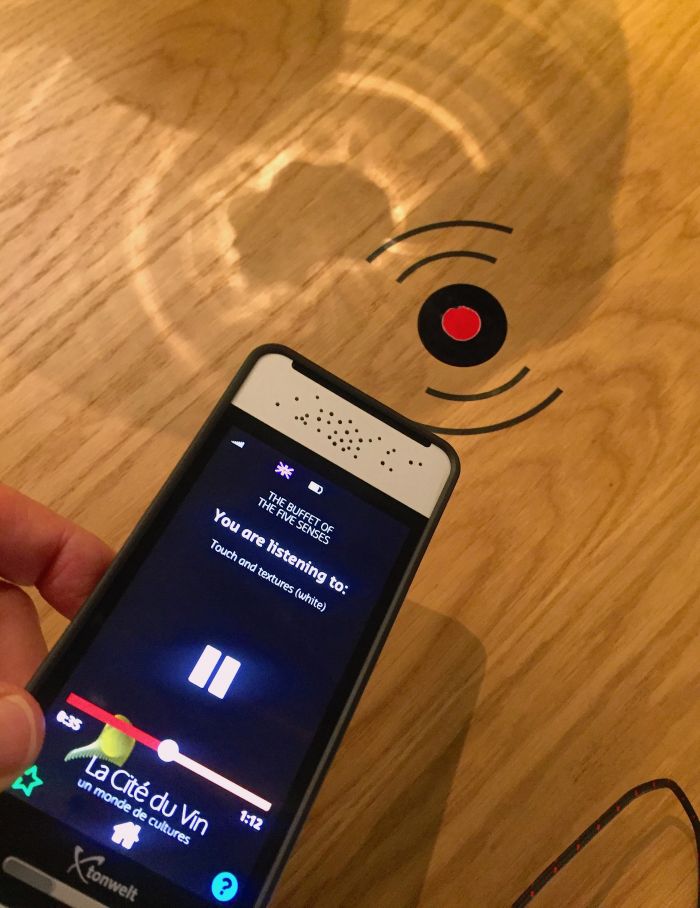 At the Cite du Vin you will be captivated by the scope of exhibits including a wine tasting at the Belevedere Level where you can enjoy the panorama of Bordeaux and toast to this UNESCO designated city.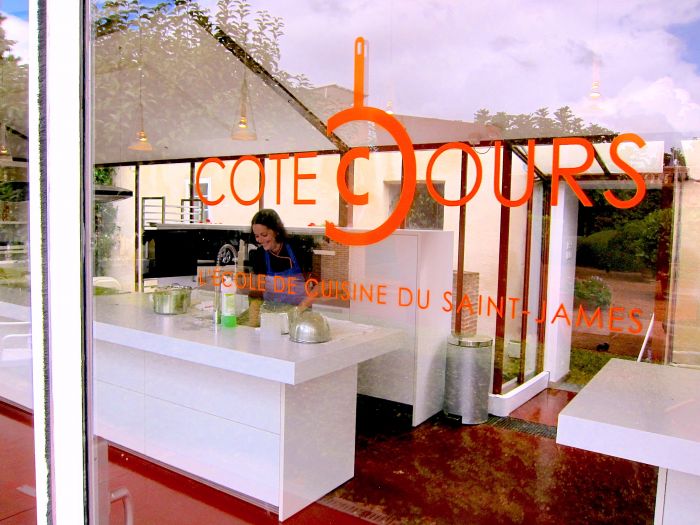 If cooking a la Bordelaise intrigues you, take a cooking class at Saint James Hotel Cooking School. Our course focused on shellfish. The instructor taught in French and English and each demo was followed by hands on preparation. As we tasted the fruits of our labor with white and red pairings of wine, we could truly toast to our new found culinary prowess.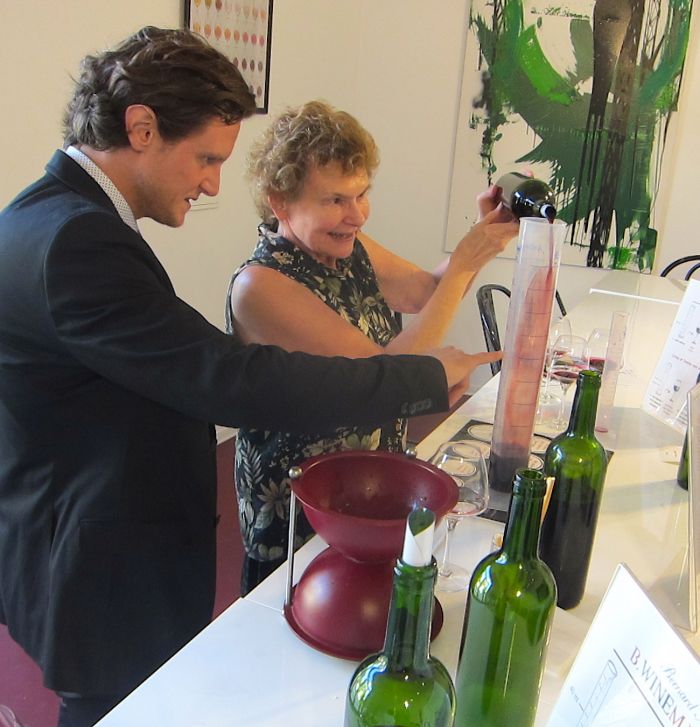 One of the best ways to immerse yourself in the wine culture is to book the B-winemaker wine tasting experience at Chateau Pape Clement. Besides a tour of the vineyards and chateau, you will learn to blend your own wine using the same grape varietals as those found in the Grand Cru Classe wines of the estate. You leave with your own wine, labeled and corked, ready to impress your connoisseur friends back home.
Bordeaux is indeed a gem and it is one destination to experience soon before all of Paris takes the new, rapid LGV Train and invades this uniquely charming architectural, culinary and wine destination. Visit Paris but stay in Bordeaux.