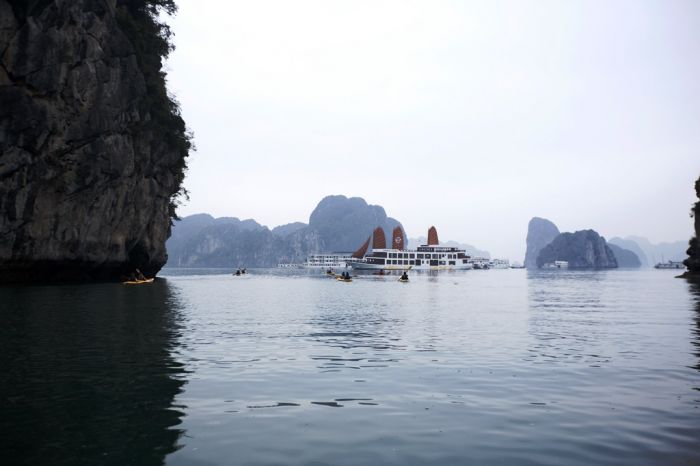 Photos Credit: Emporer Cruises
According to the TripAdvisor website, only 10 percent of businesses listed receive their prestigious award of excellent. The privilege, which honors performance in hospitality excellence, is given only to establishments that consistently achieve outstanding traveler reviews on the site, and has recently extended to qualifying businesses worldwide. The Emperor Cruises Company also has received a Guide Awards for Excellence, rated as the best cruise in Nha Trang last year.
Emperor Cruises operate a 40-pax cruise boat in the Nha Trang Bay vicinity, Khanh Hoa Province, Viet Nam. The Junk Boat offers two unique cruising experiences with both a day cruise and sunset and cocktail dinner cruise, as well as private and party charters. Sailing among dragon legends with an award-winning cruise operator in the natural wonder of Bai Tu Long Bay, 16 passengers are catered to in eight cabins fully equipped cabins with private balconies, ocean views from absolutely everywhere, and a personal butler service. The Emperor Cruises fleet is designed to be a sanctuary to ensure that every moment counts for our guests in Ha Long Bay, a must-see on the list of all travelers to Viet Nam.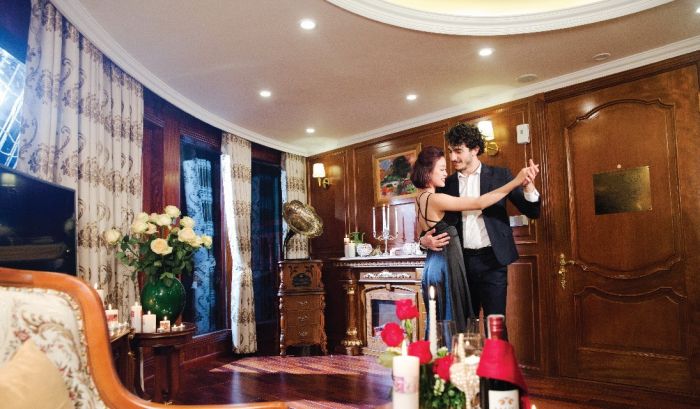 "As the first five-star, all-inclusive cruise in Viet Nam, our team and I are so excited to receive this prestigious award considering our relatively short time of operation, which is encouraging our team toward excellence. With this unique difference and firm confidence, we will build new junk cruises for 60 passengers in Nha Trang Bay and Hai Phong, with 18 ensuite cabins" said Pham Ha, co-founder of Emperor Cruises.