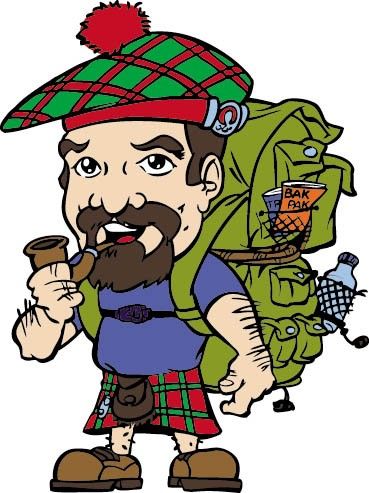 Backpacking is definitely a fun activity, whether you do it with your family or a group of friends. Aside from the obvious benefits of a healthy activity, the costs are just as attractive, especially if you choose to camp or you use a recreational vehicle for this experience. You can do it everywhere in the world, but Europe is so varied that it represents the most attractive option from many points of view. In order to benefit from the adventure of a lifetime, make sure you come up with a proper plan. You definitely do not want to wake up in the middle of nowhere without any possibilities or Internet to find out the nearby attractions. Besides, backpacking can also be risky due to the wild fauna, so do your homework before hitting the road.
Austria
Austria is one of the most popular European destinations for those who like backpacking. A lot of people get there only to relax and move around from one place to another, since this country presents some amazing landscapes. Every field in Austria carries historical prints and has a unique story, so make sure you do not miss anything. The mountainous parts of Austria are very rich in parks and camping sites for those who travel with a train, bus or recreational vehicle. It usually depends on where you want to head. However, most tourists – whether they are Austrian or not – choose to rent a recreational vehicle and visit on their own, only to avoid depending on others.
You should know that the camping prices vary between 15 and 40 euros per night if you travel with a vehicle. Besides, they also depend on how large it is, as well as the size of the group. The price gives you access to electricity, a toilet, a shower and even hot water. You should not forget that driving on the Austrian roads asks for a vignette, which costs less than 8 euros for 10 days and a little over 20 euros for two months. Make sure you do not exaggerate with the speed, even if you find yourself in an empty and calm village. Besides, if you have to pass through a few mountainous roads or passes, getting some extra information is a must. Backpacking should only be done in places that are specifically designed for it. You do not want to end up with a bear or a pack of wolves in front of you. Finally, as you get to Austria, think about its main touristic attractions too, such as Wien or Tirol.
Germany
Germany is just as popular among the backpacking fans and traveling with a rented vehicle can definitely bring in a series of advantages. This is why Germany can brag with about 2,500 camping and backpacking places. You can always choose one according to the surroundings, so you might need some education on the German areas and the touristic attractions. The camping prices vary widely, but they rarely exceed 30 euros for a night and they include the access to a toilet and hot water. Unlike in Austria, the German camping sites charge the electricity according to how much you consume. Besides, if you choose one of these places, you need an early reservation. From all the European nations, the Germans are the most enthusiastic backpacking fans, so most camping sites are usually full. Inquire about the maximum speeds on the public roads too.
If you get to Germany, try to attend some of its world renowned festivals, such as Oktoberfest in Munchen. Munchen is just as popular for the recreational vehicle caravans. There are a series of other cities full of history and culture and if you do not want to miss any important details, read a little about these lands before making a reservation.
Italy
Located close to Austria and with a tight combination of mountainous landscapes and sunny beaches, Italy is extremely common for the backpacking fans. Surprisingly enough, the Italians are not too fond of this activity, so if you run into some tourists while exploring the mountainous areas, they are most likely foreigners. While in Italy, you can backpack around mountains, but also close to large cities, such as Venice or Rome, two of the most appreciated Italian destinations. You can reach to Venice on the sea, but also on the highway.
Just like Germany, Italy hosts around 2,000 camping sites spread around the country, so when you set up a backpacking vacation, plan your activities with a map or a guide. The prices are similar to Germany and Austria, but they depend on what facilities you expect. The Italian camping sites usually give you access to a parking spot, hot water, electricity and toilet. In some parts of the country, you can benefit from free camping. You can do it in public parking lots, where you do not have to pay a single cent. There are, however, some specific rules, so inquire about them before settling.
Ryan is a travel lover and dreams to  visit all significant places of the world. He works for Club la Costa as an advisor and writer. Catch them Linkedin @ Club la Costa.