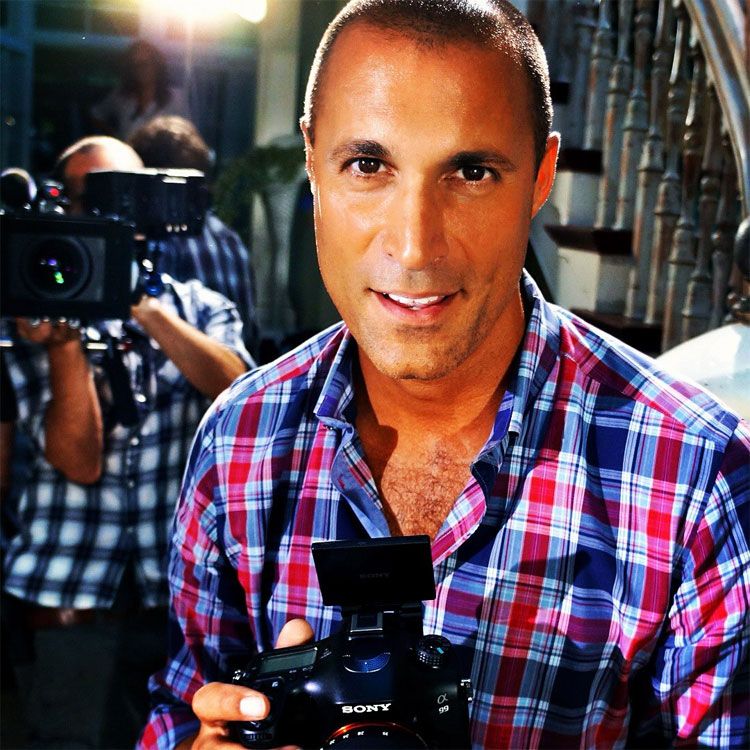 Photo Courtesy of Nigel Barker
At first glance, the
luxury fashion
world can seem like a cold and unforgiving industry, given its stone-faced models and tight-lipped critics. Reality television has given us a peek into what goes on behind-the-scenes of the exclusive fashion world, first with Tyra Banks's
America's Next Top Model
and now with Naomi Campbell's
The Face
.
But one thing that both of these shows have in common is one personable Nigel Barker, the "noted fashion photographer" whose career rose to critical acclaim when he first appeared on Banks's show nearly 10 years ago. He quickly became regarded as one of the warmer personalities in the cut-throat world of fashion, and in recent years he's proved to be just as kind-hearted off camera as he is on. Most recently, he's had a large part in growing the awareness of (and therefore, donations towards) the devastating state of post-earthquake Haiti with his documentary film,
Dreams are Not Forgotten
.
Tomorrow, we'll see the humanitarian return to prime time TV with the debut of
The Face
, where 24 contenders will compete to become the face of ULTA Beauty. Barker will host the Oxygen series, which will air on Tuesdays at 9pm ET/PT, that stars supermodel coaches Naomi Campbell, Karolina Kurkova, and Coco Rocha.