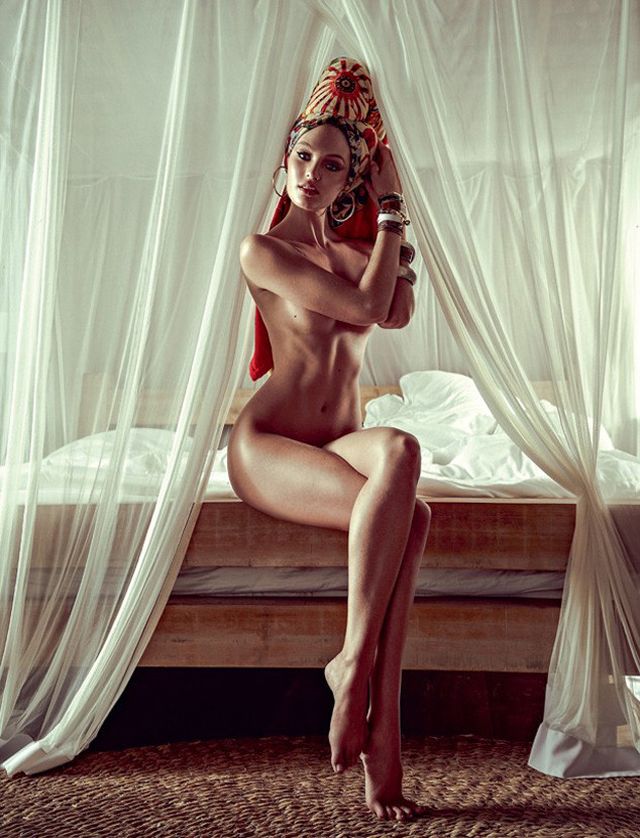 Photos Courtesy of Vogue Brazil
Victoria's Secret supermodel Candice Swanepoel is used to strutting around in her skivvies as one of the hottest Angels, but now she's stripping down and baring it all for Vogue Brazil. The South African supermodel is gracing the magazine on not one but two special-edition covers (because come on, what kind of model are you if you only have one), and going nude for the inside editorial. The January 2014 edition of Vogue Brazil will feature Swanepoel wearing a hair wrap, earrings, bracelets—all sans clothing, of course.
While this isn't her first time in a nude photo shoot (she previously posed for iD magazine) this is probably the best. Her poolside images were photographed by Zee Nunes while the black and whites where shot by Mariano Vivanco. And while not every editorial photo is a nude (sorry, guys) you can't deny she looks stunning just lounging by the pool, idly posing or even riding a horse. And really, nobody looks good riding a horse.