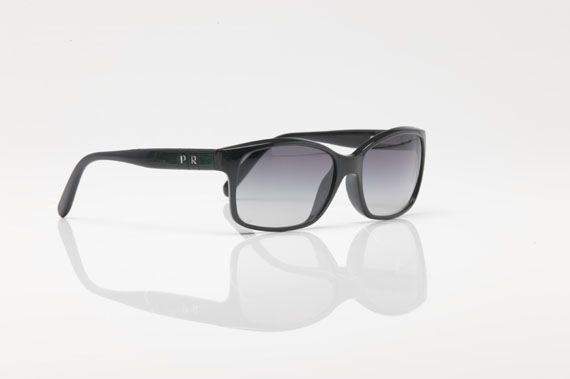 Fashion & Style:
Tired of the same
shades
every day? Want to be unique, yet fashion-forward? Leave it to
Prada
to give you that option. Prada Eyewear has recently announced PradaPrivate, customizable shades that leave the styling to the wearer.
PradaPrivate glasses allow you to customize your look with removable arms that can be personalized in multiple ways, just by plugging in two symbol inserts in each arm of the frame. Choose from letters as well as numbers, hearts, stars, or skulls to make your frames special everyday or as often as you'd like.

The glasses come in frames in three different shades: black, white and tortoiseshell. Choose your favorite style at the time of purchase and when you need a change, simply head to your local Sunglass Hut or Prada boutique, and have them update your look. With the variety of removable arms and addable charms, you can make each glasses style as unique as the individual wearer.

The new glasses are available just in time for holiday gift giving exclusively at Sunglass Hut and Prada boutiques in Milano, Roma, Venezia, London, Paris, New York, Las Vegas, Hawaii, Dusseldorf, Aoyama, Hong Kong and Shanghai.