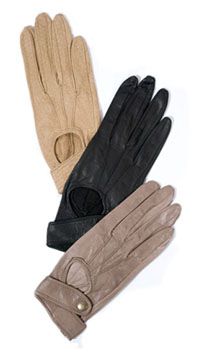 Luxury Accessories:
With the upcoming holidays, there are parties and gifts galore, both of which can be stressful events. But as any fashionista worth her
cocktail
ring knows, the best way to pump up the
holidays
is with stylish accessories, as good for giving as they are for getting.
Hare+Hart
has the holidays covered, whether you're going to parties or need gifts for the holidays.
Hare+Hart is a new ethical leather clothing and accessories brand launched this year by best friends Jennie Englehardt and Emily Harrison. Produced in Argentina, the new brand offers ethically produced leather accessories and handbags as well as leather clothing, including dresses, blazers and great leather shorts and skirts.
Great gift items include the unisex suede cowling scarf and Owens gloves. On the stylishly sexy side is the Leighton Skirt, a classic pencil skirt made daring with soft supple leather.
To start the New Year off right, 10% of all proceeds from items purchased before December 31st will be donated to Fundacion Cimientos to fund educational programs for underprivileged Argentine children.
hareandhart.com