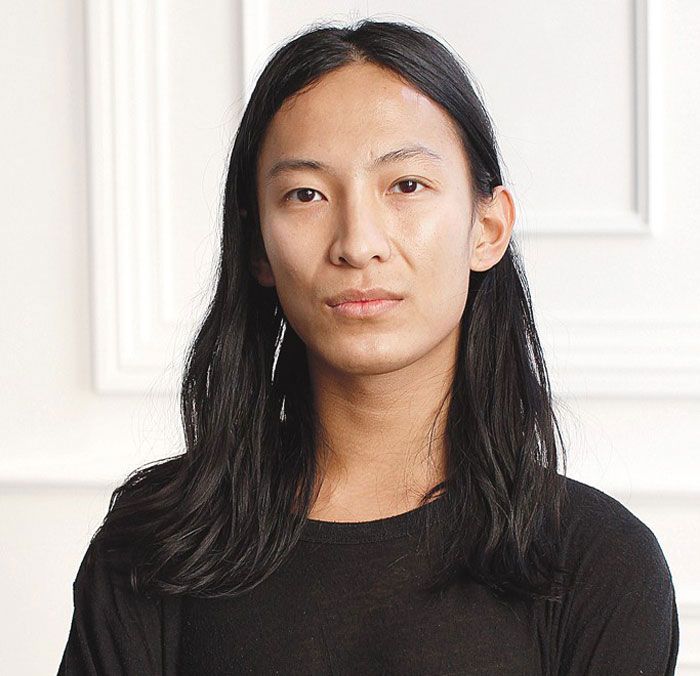 Photo Courtesy of Thomas Iannaccone/WWD
Alexander Wang has quickly risen in the ranks of fashion stardom with his effortlessly chic T-shirts, brazen boots, studded handbags, high-impact fashion shows and… well, the list goes on and on really— but we will spare you the embarrassment of the drooling mess that you inevitably become at the mention of any of his
luxury products
(don't worry, we are right there with you.) As if this designer's star couldn't get any brighter, according to market sources, Wang was just named as the new creative director for the PRP-owned fashion house, Balenciaga; pause for those fashionistas out there that just fainted.
The choice to have Wang succeed designer Nicolas Ghesqui?re could possibly be Balenciaga's desire to tone down the elitist approach of its previous collections. By taking on Wang as creative director, the label could open its doors to a broader and more youthful audience that this New York designer is famous for enticing.
Photo Courtesy of Giovanni Giannoni/WWD
"Although we are an American brand, I think that is more to the sense of what is American sportswear, and things that feel very accessible and easy to wear," Wang said in an interview earlier this year of his namesake label. "But at the same time we really see our audience and our consumer as a global citizen, someone who isn't defined by where they live or what kind of music they listen to, things like that. It's a sensibility that is much more individual."
Photo Courtesy of Giovanni Giannoni/WWD
Alexander Wang has been praised time and time again for his sportswear collections that showcase his sleek and modern style with a Gothic edge; however, that doesn't mean that he won't have some pretty big Manolo's to fill. A press and fan favorite for 15 years now, Ghesqui?re has helped make Balenciaga the standard of haute couture and quality craftsmanship that it is today.
Photo Courtesy of Giovanni Giannoni/WWD
Regardless of Wang's undeniable talent, he will now have to juggle not only his own up-and-coming label but also the demands of fashion house, Balenciaga – a challenging task to say the least.