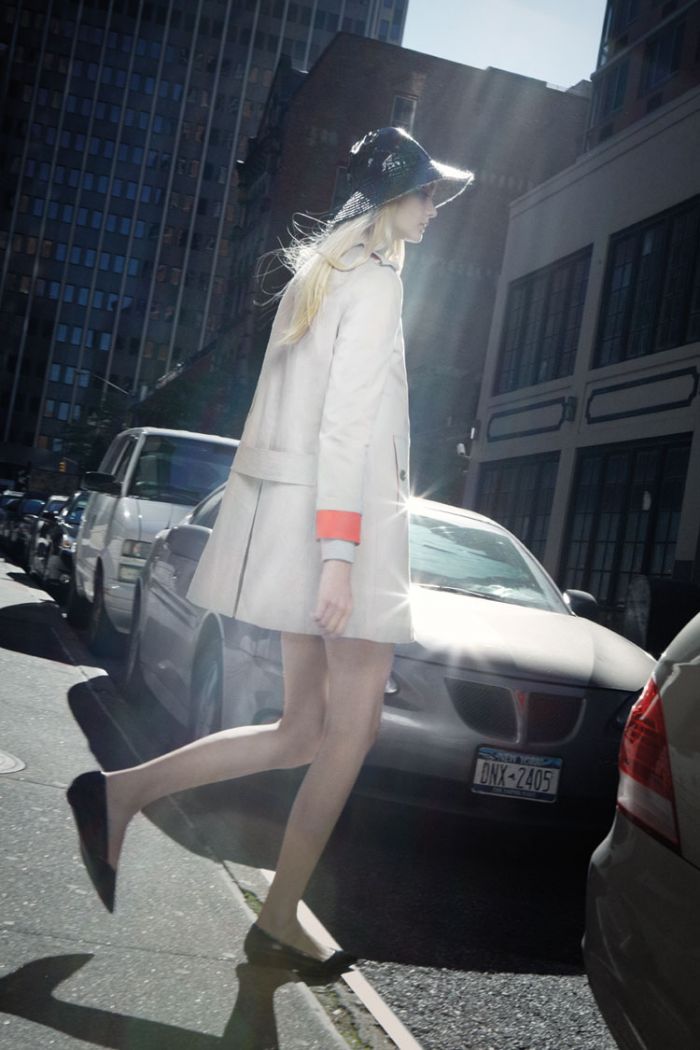 Photo Courtesy of Club Monaco
Said to be inspired by the one and only Empire State, the Club Monaco Spring collection is a stunning mixture of classic American prep combined with a delicious twinge of urban edge. With an enchanting and modern mixture of fresh spring colors and bold and brazen accents this
luxury collection
gives off a fun, cheeky vibe, yet manages to maintain that classic Club Monaco look.
For the women's collection, Club Monaco utilizes Dutch blue and orange accents, adding unexpected pops to the color palate. With the spring comes a change in weather, and we find this plays into many of the pieces with lively touches of pink and melon.
A common theme within the collection is print-on-print styling and contrasting texture combinations, including lace with metallic, lace with leather and knits with sheer fabric that pull together the looks. Pointy Peter Pan collars can be found alongside floral pants, and for one of Club Monaco's particularly athletic get-ups, they re-worked one of their classic sweatshirts to create a sporty-chic head-to-toe outfit. Cozy cashmere's and warm colors are ever-present adding very wearable class to the collection.
The men's lookbook includes a mixture thick knits and streamlined tailoring – providing the perfect transition from winter to spring. With bold patterns and bright colors the gentleman sporting the Club Monaco Spring collection will effortlessly exude style and sophistication. Some key pieces found in the Spring collection are a Dutch-blue leather belt and cherry-red chinos – both of which add vibrant color to any wardrobe that has fallen victim to dreary fall neutrals.
With their daring colors and prints, the Club Monaco Spring collection acts as a great way to move into the new season, all the while maintaining their classic Club Monaco heritage.