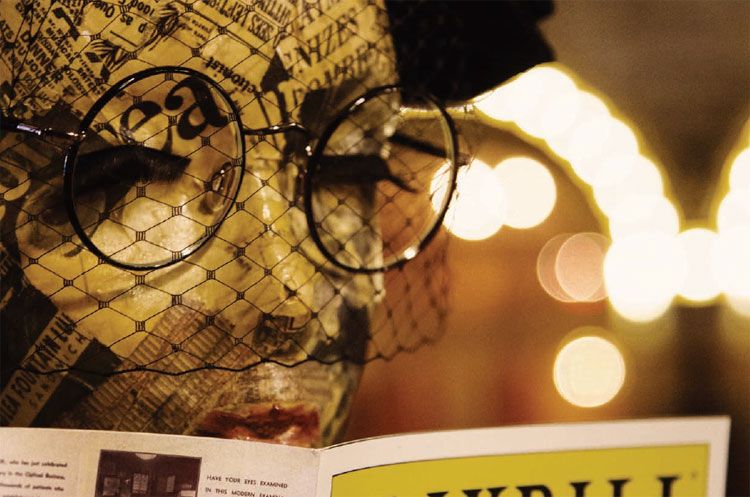 Photo Courtesy of Moscot
When a company has been in business for you nearly 100 years, you have to assume that they are doing something right. Dedicated to creating
luxury eyewear
that utilizes exquisite craftsmanship and styles that are timeless, Moscot has identified itself as a true leader in classic eyewear.
The original idea behind this spectacle brand came from family patriarch Hyman Moscot, who arrived in America from Eastern Europe in 1899. To this day, Moscot still has the same values it had nearly a century ago and strives to design the sturdiest construction possible using high-quality materials and real hardware.
Featuring an array of interesting shapes, uniquely colored lenses and molded using quality materials, the new spring collection provides the ideal accessory and complement to any outfit. Introducing seven new styles, the Spring 2013 line gives the wearer a selection of styles for a variety of tastes.
The "Zev" is a true reinvention of our favorite, traditional spectacle. Narrow wire frames make their way around circular lenses and are said to be inspired by the British Public Health Services' "Poor Boy" eyeglasses of the 1960's. Dapper and refined, The "Zev" is available in sunglasses versions as well.
If you are looking to spice up your average, everyday spectacles with some 19th Century flare but you think the monocle would be taking things a bit too far, then perhaps it is time you took a look at the "Kleyn." Inspired by the 1860's Post-Civil War era eyeglasses, these specs not only bring to mind our great-great-grandpa, but also everyone's favorite wizard, Mr. Harry Potter (minus the tape around the bridge, of course.)
For those flirty females looking for the cat's meow, Moscot has just that with its female version of the "Yukel," the "Bella." With a metal frame that features diamond rivets on the front and temples, these glasses are just as beautiful as their name implies.
Prices for these lovely glasses range from $225 to $290 for the frames only.