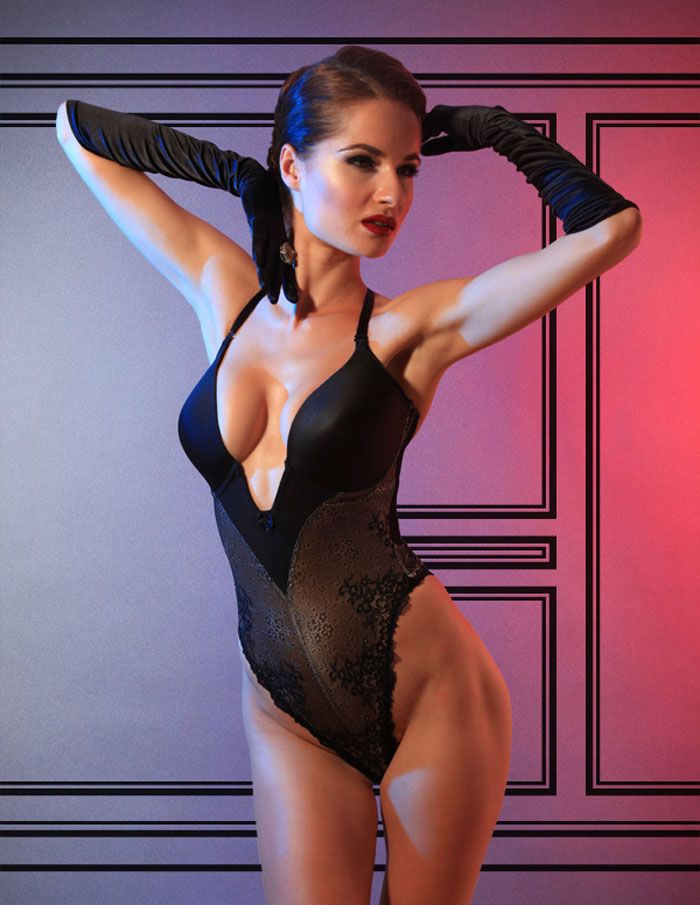 Photos Courtesy of Va Bien
Ladies, Valentine's Day is right around the corner, and if you feel as if cupid has crept up on you this year and you're resorting to some outdated trinket or box of chocolate for your beau, then prepare yourself for a tragically dull day of love. However, if you're in the mood to get in the mood, then
luxury lingerie
brand Va Bien has a large selection of seductive intimate apparel that will get your man's hands off the video games and on to something far more important.
Va Bien
has become known for its versatile line of intimate apparel that acts as the foundation to any woman's wardrobe. Regardless of one's shape or size, Va Bien has quality pieces that will make you feel comfortable, confident and sexy. Traditional tools and corsetry such as boning and rigid satins are combined with modern elements and a sleek French design aesthetic to create glamorous and feminine unmentionables.
The newest Marquise Spring/Summer collection offers five elegant pieces, including a Plunge Bodysuit, Plunge Basque, Strapless Basque, Low Rise Thong and High Waist Thong all constructed from form-fitting and flattering stretch lace and sheer powernet. With a title that comes from the term used for French noblewomen, this tantalizingly romantic and graceful collection is sure to bring men to their knees.
In fact, Va Bien intimates can be worn whether or not there is a leading man in your life. Looking sexy and feeling great shouldn't be reserved for special occasions that only come around once a year. Single ladies, instead of cursing couples this year why not slip into one of Va Bien's elegant designs? Whether it's a sexy secret while you're out on the town with the girls or your post-bath wear, these seductive little numbers will have you feeling and looking your best.