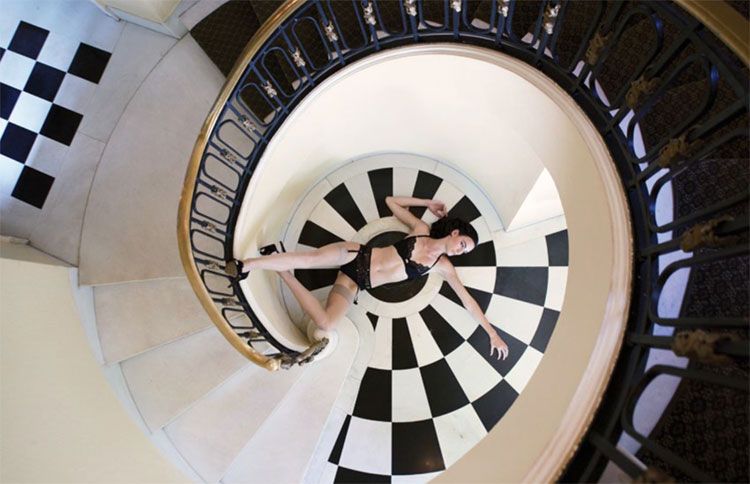 Photos Courtesy of Nevaeh Intimates
There is something so enchanting about a powerful woman wearing delicate
luxury intimates
. In recent years, this juxtaposition of a strong woman donning soft lingerie has taken the backseat to intimate apparel with little detail and obvious— at times even vulgar— sex appeal. But New York-based lingerie designer Melissa Franchi thinks old school— more specifically, Old Hollywood glamour, with Nevaeh Intimates.
Nevaeh Intimates
' newest Spring/Summer collection is aptly titled "Obsession," and is a tantalizing homage to the leading women of the 1930's, including Louise Brooks, Greta Garbo and Marlene Dietrich. These lusty ladies were able to master the art of sex appeal, all the while remaining in control and present. With an aesthetic that combines Old Hollywood style with modern day elements and versatility, Nevaeh is able to maintain a balance between elegance and functionality.
Romantic and decadent, this collection contains linear symmetry with delicate feather eyelash lace, flexible Italian microfiber, and sleek silk charmeuse. Of the line, designer Melissa Franchi explains, "Obsession will have you in American luxury while feeling sexually liberated at first touch."
If the trick to true sexiness is ensuring that you leave a bit to the imagination, then Nevaeh does just that with teasing keyholes, secret pockets, and detachable features that reveal just enough to gain interest... but not so much that all mystery is lost. Vintage silhouettes are infused with practically so that each meticulously crafted chemise, slip and bralette ensures that the wearer feels feminine, modern and most importantly, confident. This seductive mystique creates the kind of intoxicating allure that couples will be quick to embrace.